Call Center Implementation
Millennials Services' implementation managers plan and execute evolving solutions from project conception to close.
Call center implementation has grown significantly since mid-2020 and seems poised to continue that way for some time. In late March 2020, states began to issue mandatory stay-at-home orders. In response, small to medium-sized enterprises (SMEs) scrambled to "virtualize" their workforces. Historically, call centers are thought to be one of the first, if not the first, to adopt a remote workforce.
Most notably, in 1983, JCPenney became the first major corporation to give its call center staff the option to work from home. By 2021, call center technology and best practices have advanced in such a way that virtual call center starter kits are commonplace. Cloud technology has not only made this a reality but has made it extremely affordable as well. Considered software-as-a-service (SaaS), these solutions provide ready-made tools that enable businesses to have an in-house call center up and running within hours.
But is that all it really takes?
Isn't there more to running a successful customer service call center than advertised?
We've written this guide to help you know whether a DIY in-house call center is actually right for your organization. Or would you be better outsourcing your needs to a third-party call center? But first, let's gain an understanding of why call centers are suddenly all the craze and whether they're here to stay.
The Renaissance of the Call Center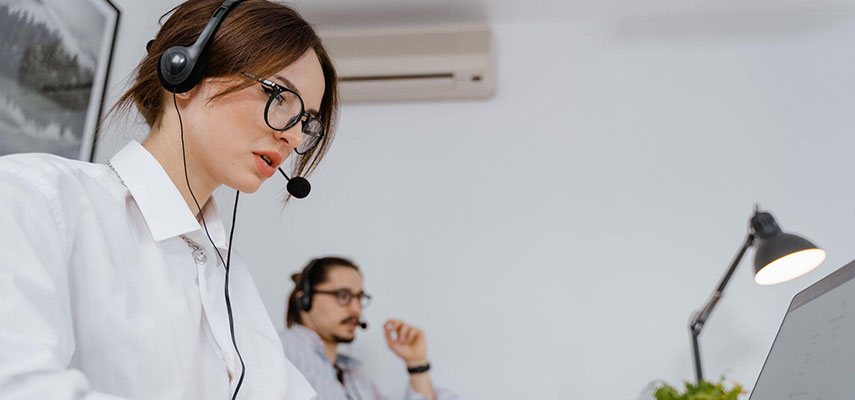 While most of us would like to forget the COVID-19 pandemic, the reality is that the business world is going to feel its effects for a while. Nearly every industry was affected by the mass lockdowns. Organizations were forced to change their strategies, deal with supply chain issues, transition to a virtual workforce, among other things.  While the customer service industry was one of the most affected, one sector in particular swiftly climbed the ranks for its dexterity and preparedness: the call center sector.
For a couple of decades already, innovations in technology have allowed consumers to become more well-informed. They have a deluge of channels to compare products, research reviews, and contact companies. In addition to that, they also have countless social influencers shaping their notions and concepts. As a result, the traditional sales funnel is less effective, with brands gradually losing command over the narrative.
Newly empowered consumers now have higher expectations when they encounter customer service representatives. These elevated expectations were fostered during the height of the pandemic as brands tried to stay relevant. In many cases, organizations employ Business Process Outsourcing (BPO) to give them an edge over the competition. At the top of the list of BPO services were customer service and support call centers.
For the average SME, outsourcing a call center makes logical, logistical, and economical sense. It's inherently designed to tackle tough and distinctive customer service needs through specialized technology and well-trained staff. It proved unequivocally that the phone remains one of the most popular channels, despite all of the digital options. And this trend doesn't seem to be slowing down anytime soon.
When Customers Are in a Bind, They Want To Talk to a Real Person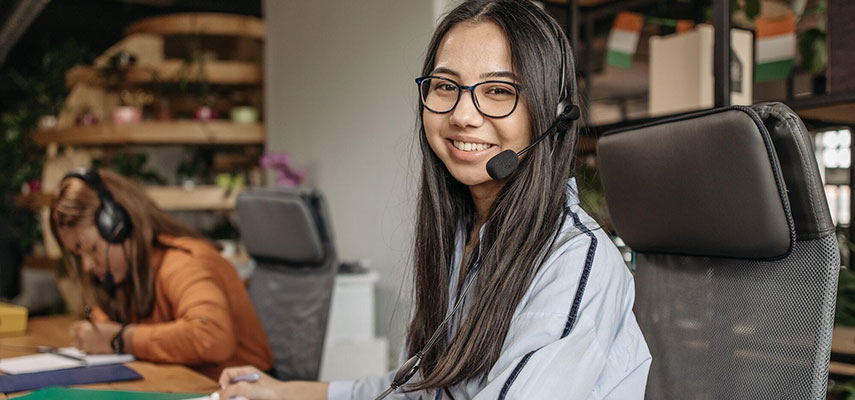 It's sort of amazing how confident some businesses are in their future, especially large corporations. Despite numerous studies showing how important it is for customers to be able to speak to a human representative, some still make it extremely difficult to even locate a phone number. Instead, a chatbot will refer you to a forum-based Q&A where one may or may not find an answer to their question. Or you'll be directed to follow some links to a few blogs based on a few keywords you found within your initial question.
It's almost as if whoever is in charge prefers not to talk to customers. Or maybe they figure telephone lines aren't necessary for a modernized multichannel customer support platform. These are the sentiments some customers have when every attempt to speak to a human seems all but deliberately thwarted. We're not suggesting that multichannel strategies don't have a place in the world, however, an omnichannel approach works in most if not every situation.
Key Parameters That Should Be Set for a Call Center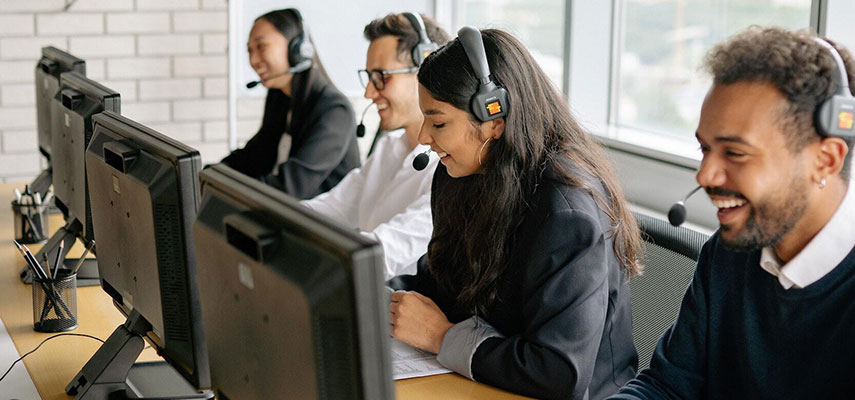 Inbound call centers can be somewhat problematic to own and operate due to the numerous moving parts. Issues are prone to arise involving caller complaints, employee grievances, and investor expectations — situations that could possibly leave you vulnerable to liability. On top of that, it's hard to find a business more smooth and efficient than a call center running on all eight cylinders.
Depending on what your organization has going on at the time, call volume can spike suddenly, taking the floor by surprise. Agents can quickly become overwhelmed as hold times increase, resulting in each caller greeting them a tad more frustrated than the last. Then there are the unforeseen obstacles such as heavy storms; agents calling in sick, leaving other agents tasked with taking on an extra load; technical difficulties with no quick fix, can hurt employee morale and feasibly damage the company's reputation.
While some complications are unavoidable and out of one's control, agility, forethought, patience, empathy, astuteness, and meticulousness are characteristics of most successful call center leaders. Most of all, leaders should be in tune with the leadership team and organizational goals.
With so many people to appease, a set of parameters has to be established to help management keep its eye on the target. Parameters are also a huge help in throttling things down several notches whenever things start moving too fast. Below you will find a list of the top eight parameters Millennial Services has put in place.
1. Customer Experience Is Priority Number One
According to a report published by cloud-based software company Salesforce:
"Historically, customers have expected basics like quality service and fair pricing — but modern customers have much higher expectations, such as proactive service, personalized interactions, and connected experiences across digital channels."
Salesforce Research surveyed over 15,000 consumers and business buyers globally to better grasp how consumer expectations are evolving. Here are but a few of its findings:
Customers expect connected journeys. Nearly 75% of those polled said they use multiple channels to initiate and complete transactions on a regular basis. Another 50% expressed the feeling that marketing, sales, and service teams failed to share vital information across departments. This is something that diminishes the overall customer experience.
Customers expect personalization: Up nearly 50% from 2019, consumers today expect offers to always be personalized. Above that, over 60% of respondees expect brands to comprehend their individual needs and anticipations. Nevertheless, 66% of them said they instead feel they're treated like numbers to rush through the door.
2. Train Low and Upper Management To Stay Engaged With Agents
Would you leave a suitcase filled with $1 million dollars with a relative stranger while you went out of town? What about going down the street for 10 or 15 minutes to buy a coffee? What about five quick minutes? Most readers likely thought to themselves that would be absurd. Nonetheless, leaving your business in the hands of employees to run is essentially handing them your most valuable asset.
Unless you show up to your business daily to monitor things and get hands-on, it's a good idea to stay engaged. At the very least, your management team should receive regular training on how to engage appropriately with those under them. And especially when managing call center agents, a certain level of engagement should be maintained. After all, it's them who are on the front lines dealing with all sorts of customer issues. The last thing they need after hours of defusing confrontations is to feel marginalized.
3. Invest in Your Management Team Just As Equally if Not More
Inbound call centers should never be managed as cost centers. Doing this causes them to operate on rigorous budgets, typically resulting in funds being diverted from programs deemed extraneous. Employee training is usually at the top of the list, and that includes management training. Owners of a call center should never adopt the mindset that their managers (or any employee) should learn as they go.
Of course, when that fails and there is low employee retention, decreasing return on investment (ROI), and increasing customer chum, management is the first to blame. In some cases, company owners or executives either never figure it out, or refuse to take even partial responsibility. But over time, even employees lower down the ladder start to pick up on this, which adds toxicity to an already toxic environment. Like a contagious virus, that negativity will undoubtedly spread to customer interactions. Once this vicious cycle is formed, many companies find no other recourse other than a complete revamp.
Avoid this by investing in your managers so that they're capable of handling escalated calls. The sky's the limit when it comes to what and how much training you provide managers. It's a sure-fire way to prevent agent attrition and ensure inbound callers are receiving the best service.
4. Provide Your Agents With the Tools and Information Needed To Do Their Job
Equally important to management training is providing your agents with the tools and information they need to do the job. How your inbound call center delivers the customer experience is reliant on the level of preparation provided to your agents. While training plays a substantial role in that, equipping them with tools and information solidifies that training. In short, the tools include things such as:
Customer relationship management (CRM) software
An automatic call distributor (ACD)
Skill-based call routing (an enhancement to the ACD)
Call center predictive analytics
Advanced reporting features
Real-time scoring of inbound call traffic
More fundamentally, the information call center agents should possess includes:
The organizational policies and procedures
The standard operating procedures
The brand's philosophy
The company's mission statement
State and federal laws regulating call centers
5. Automate Processes When and Where Possible
Automation technology has opened many new opportunities for both inbound and outbound call centers. For example, interactive voice response (IVR) systems provide callers with answers to mundane queries like account balances, allowing agents to solve more urgent concerns. Chatbots with predefined responses answer common questions while simultaneously filtering through questions only an agent can answer. This has greatly helped modern-day call centers reduce handling times, improving the customer care experience.
Artificial intelligence-driven speech analytics tools capable of screening 100 percent of recorded and live calls help call centers to identify common pain points. These tools go a step further by pinpointing individual calls that require further attention from management. By employing a mixture of automation and self-service technologies, call centers today have reduced the overall volume of inbound calls. In turn, call centers of today enjoy fewer costs than their predecessors, provide callers with self-service options, as well as with reliability and accuracy. With so many positives, the business case is practically a no-brainer.
6. Prepare for the Digital Transformation Today
The inescapable reality is that at some point, the call center as we know it today will be relegated to history. Today, consumers already expect a wide array of options for interacting with their chosen brands. With each year that passes, there is an even higher consumer-driven demand for various types of digital support. Call centers need to future-proof their existence by preparing now for the impending Digital Transformation.
It's imperative that call centers begin preparing for the future by keeping up to date with present and developing trends. They should subsequently position themselves accordingly by investing in related software and other technology. In today's tough business environment, it's a lot better to be ahead of your time rather than behind it.
7. Only Trust a Professional With Call Center Regulatory Compliance
Remaining compliant with regulatory policies and adhering to perpetually changing mandates is challenging for all call centers, no matter its size. Regulatory changes happen frequently due to how fast communication technologies evolve. To protect consumers and the public as a whole, governments must create, revise, and be prepared to implement mandates at the same pace. This is because each new innovation brings with it various unforeseeable threats that aren't realized until someone nefarious finds and exploits its vulnerability.
Unfortunately, the call center industry has its own checkered past. More widely known as "telemarketing" in those days, call centers enjoyed more regulatory freedom. But with that freedom came those who took advantage of it, using telemarketing as a means of taking advantage of consumers. Even today, offshore call centers are still frequently utilized to facilitate elaborate scams.
On top of that, as more call centers switch to the cloud and become more virtual, so does the number of cyberattacks. And since many call centers receive, process, and manage large swaths of customer data, they've become veritable treasure troves for cybercriminals. Such a breach would absolutely all but destroy your call center's reputation and would make it vulnerable to civil liability. Even worse, if the federal government discovered culpability on your part, you could face tens of thousands, even millions of dollars in fines.
Knowing this, owners and managers of honest call centers should look at stringent regulations as a means of protecting not only the industry but our individual reputations as well.
Drafting a Call Center Services Request for Proposal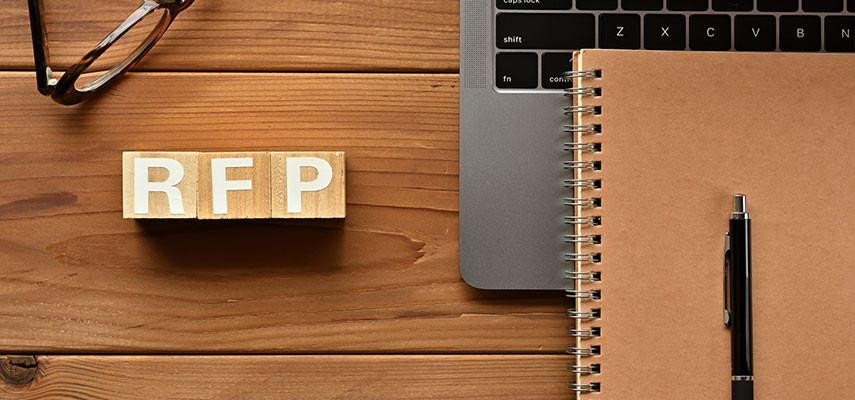 If you're leaning more towards working with a third-party call center, you'll need to draft a Call Center Services Request for Proposal (RFP). An RFP is a bid that companies or organizations issue to potential call center service providers. Typically, several RFPs are submitted to different call centers in the hopes of securing the best service at the most competitive price.
It's essential that the RFP is written correctly — an RPF prepared erroneously might result in zero bids returned. The worst-case scenario is that it garners bids that end up being huge wastes of time for both parties. This is why, even in the most experienced of hands, it's not uncommon for it to take several days to craft a well-written RFP.
Before writing the final draft of an RFP, there are some steps to consider:
Determine your real needs, as covered earlier in this article.
Keep your expectations realistic.
Clearly identify things in your RFP that are requirements and those that are merely desired.
Decide in advance whether you are looking for top-quality service, the lowest price, a specific set of strengths, or a combination of all of them.
Outline your RFP into the required sections that include an introduction, your requirements, selection criteria, the procedural timeline, and the subsequent process once a company has won the bid.
If you already have a list of call centers you wish to send your RFPs to, it's a good idea to find out exactly who they should be sent to. Your RFPs should be addressed directly to that person to ensure it gets in the right hands.
Choose an Application or Sets of Applications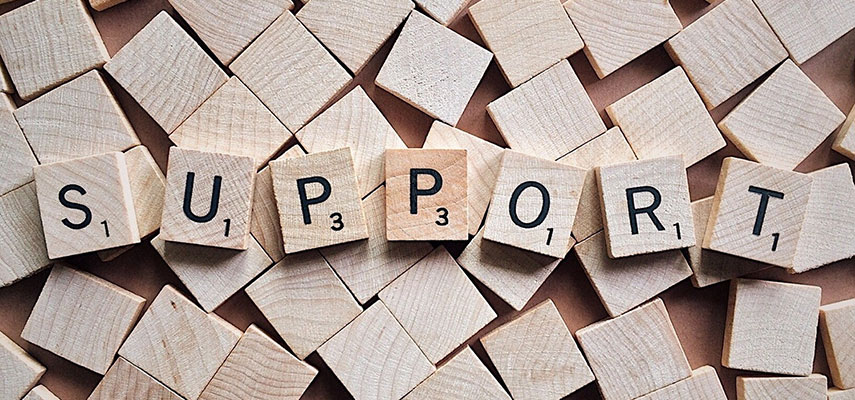 What kind of call center do you need? Inbound, outbound, omnichannel, blended, or outsourced? Your answer will determine the types of applications you'll want to choose. Of course, another factor lies in the purpose of having a call center in the first place. Here are the various sets of applications based on the type of call center you set up:
Advanced Cell Diagnostics
Interactive Voice Response (IVR)
Computer Telephony Integration (CTI)
Telephone Consumer Protection Act (TCPA) Compliance Monitoring
Predictive Auto Dialer Software
Progressive Call Dialer Software
Power Dialer Software
Blended Call Centers
Inbound and Outbound Integration
Omnichannel Integration
Don't Tackle It Alone! Work With Hands-On Call Center Implementation Professionals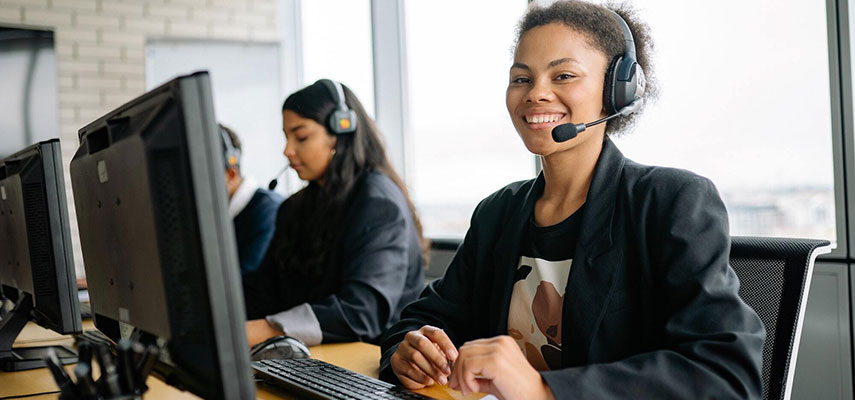 Considering that this lengthy article actually explains call center implementation only in short, imagine how much more there is to go over.
The Millennial management team is made up of implementation specialists who coach our agents while working directly with client operations teams throughout the onboarding process. Our clients have described this process as seamless and unobtrusive. We create plans customized to your needs — this includes the tasks, time, agents, and resources essential to implementing each project in alignment with our client's policies, procedures, and expectations.
Even after everything is set up and running smoothly, we continually monitor Key Performance Indicators (KPIs) and develop our solutions to optimize results. Unlike a ready-out-of-the-box call center product, our implementation process is not a cookie-cutter solution. Each implementation process is unique to the needs of individual clients. And the best thing about it all is that we offer our services for an affordable price. If this sounds like the solution for you, contact us today to discuss what you have in mind.