At Millennial Services, we provide omnichannel support to many different companies across a wide range of industries. In today's digital age, it is crucial that your customers can reach you through a variety of platforms. We help support your business by providing call center services, email support, live chat help, and more! Whether you are a resort or a clothing store, we are here to help! Read on to learn about how our services support companies in various industries.
Insurance
Most insurance companies deal with their customers over the phone. At Millennial Services, we provide scalable claims handling. We offer insurance agencies a quick and easy way to increase their claims-handling staff. In addition, we can help to onboard policyholders and teach them everything they need to know about their new policy. We also do outbound insurance campaigns and affiliate marketing services.  
Local Ratings and Reviews
Did you know we got our start working with Angie's List? We have a lot of experience working in the ratings and reviews industry. First, we can help with mediating customer complaints. We also provide follow-up communication services to subscribers via phone, text, chat, email, or social media messaging. We provide your customers with top-notch customer service in order to increase retention of current subscribers and reactivation of lapsed subscribers.
Performance and Affiliate Marketing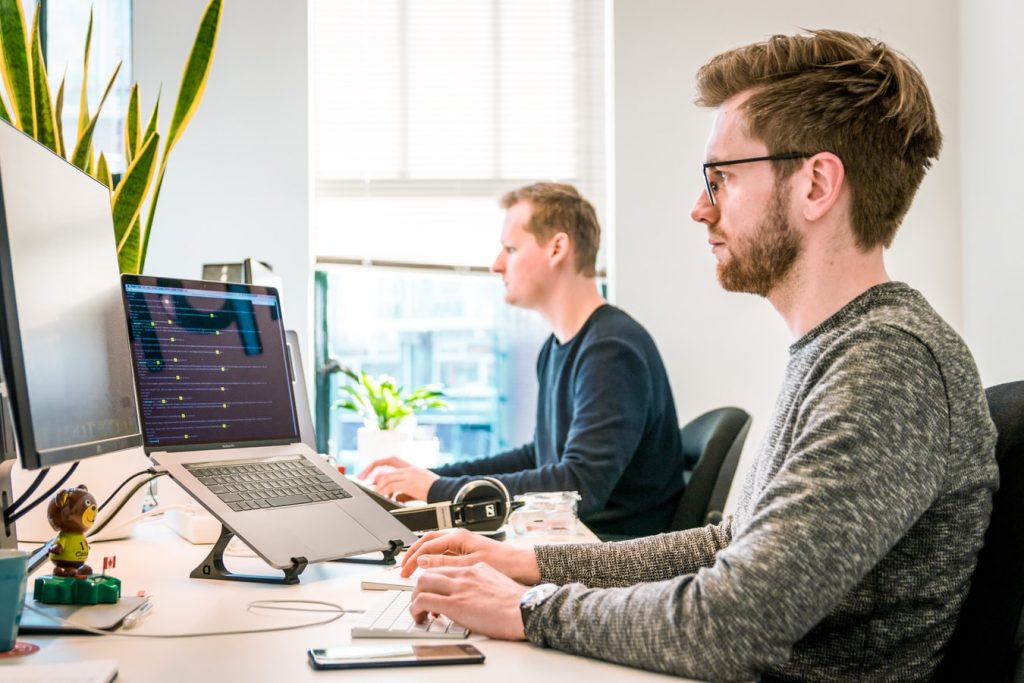 When we work with affiliate marketing firms, our top priority is providing call center services, including outbound dialing and inbound lead acquisition. Our team has years of experience working in the marketing world and is familiar with warm transfer programs in verticals. We simplify the inbound lead handling and pre-screen prospects to help with efficiency. In addition, we monitor all affiliate marketing campaigns to make sure they are effective.
Travel and Hospitality
When it comes to the hospitality industry, our goal is to exceed customer expectations. We can provide your company with reservation specialists who know all about the area where your resort is located and the different attractions that are available. We provide a friendly, helpful voice to customers, whether we are communicating on the phone or via email. Whether someone has a complaint or a question, we are here to aid them and give them the top-notch support they deserve. With our services, your customers will become customers for life!
News Publications
When it comes to news publication services, let us take care of the day-to-day customer actions while you focus on publishing the news! From billing to temporary newspaper delivery halts, we can help your customers feel happy and confident in the service your news publication provides. Whether they have questions or complaints, we are here to answer the phones and emails to help. We work to retain customers by providing high levels of support. At Millennial Services, we work with the Chicago Sun-Times, so we already have vast knowledge and experience about the newspaper industry.
Healthcare
Healthcare is an ever-changing industry that is constantly looking for ways to become more efficient. At Millennial Services, we can help with healthcare administrative duties, like releasing medical records to patients or helping patients redeem pharmaceutical coupon codes for their prescription drugs. Our agents comply with all HIPAA regulations, so you can rest assured that all our patient interactions are legal and safe.
Subscription-Based Services
Subscription services are becoming increasingly popular. Years ago, people subscribed to newspapers and magazines and that was about it. Today, you can sign up for food subscriptions, coffee subscriptions, clothing subscriptions, wine subscriptions, and more! At Millennial Services, we will engage your customer through multiple communication channels to provide them with renewal and support services. We work to increase customer retention and also encourage up-sells and cross-sells with your current customer base. In addition, we can staff your inbound calling center to help customers with billing and subscription issues.
E-commerce and Retail
In order to survive in the current retail environment, companies must have an e-commerce site to sell their products online. At Millennial Services, we are very knowledgeable about various e-commerce cart platforms, including Amazon, eBay, Magento, and more! We can provide 1-on-1 personalized support to your customers who might be having issues with the online ordering process. We can communicate with them via email, phone, or live chat to address their questions. In addition, we can help with common issues, such as order processing and dealing with returns.
Financial Services
When it comes to financial service firms, our three goals are to get your business more qualified leads, to make more sales, and to increase margins. We will work to retain your current customers while also generating leads on new customers. At Millennial Services, we have experience helping financial service firms with acquiring qualified leads, reducing attrition, enhancing retention, increasing sales conversions, and boosting margins. We also understand that when it comes to finances, customers have different ways they want to communicate. This is why our agents are trained in communicating with customers via phone, email, texting, live chat, and social media messaging.
At Millennial Services, we work with companies across various industries to provide their customers with top-notch customer service. From handling customer complaints to generating new leads, we do it all! Our omnichannel support services include call center services, email support, text messaging communication, live chat support, and social media communications. No matter what industry your business is in, we know that retaining customers and acquiring new customers is the ultimate goal.  We know that you may not have the time or money to devote an entire team to customer service support, so that is where we come in. At Millennial Services, we provide scalable support to help your business in whatever capacity you need. Whether you sell newspapers or provide financial services, we will become experts on exactly what your company does. For more information about omnichannel support and how it can help your business, contact us today.