In today's digital age, social media is one of the best ways to advertise your products or services. It is also a great way to interact with customers and show your "brand personality." There are so many different social media platforms out there. It is best to represent yourself across multiple platforms; that way you are visible to many different types of customers. Social media provides customers with an opportunity to easily engage with your brand through tags, comments, and shares. While social media can be profitable and increase goodwill with your customers, it is also a lot to manage. Customers expect to hear back quickly when they ask questions over social media. This can be difficult, especially when customers make requests during off-hours or during busy times of the year, like the holidays. At Millennial Services, we offer more than our traditional call center services. We support you in your social media needs in order to give customers the quick response time they desire. Read on to learn more about how social media is crucial for your business and how we can help provide support.
Why is Social Media Important? What about Call Center Services?
Social media is important for several reasons. First, it is a good form of advertisement. Along with your daily feel-good posts, throw in some posts that describe your product or services. Social media is a great way for customers to learn about your brand without feeling like they are being bombarded with advertisements. Social media is also a good way to give your brand a distinct personality. Implement a weekly "motivation Monday" post, document ways you help the community, or simply post pictures of your employees so customers can get to know the faces behind your business.
In addition, through tags and reposts, your brand will start to reach new customers on social media. A great way to get customers to interact with your brand is to run contests. For example, if you sell apparel, post a picture of summer clothing with a caption like, "Tell us your favorite summer vacation and tag who you want to travel with!" Not only does this get people interacting with your brand, but it also gets new people on your account through the tags. At the end of a designated time, pick a winner! Contests are great to run once a week or once a month.
Social media platforms like Facebook and Instagram now have shopping features so customers can click directly on products that you tag, and they will be led straight to your online store. Another way to draw in new customers via social media is to use hashtags. Users can follow certain hashtags so new customers can see your posts even if they don't follow you. While having additional call center services is great, customers often feel that interacting over social media is much easier.
Which Platform Can I Use?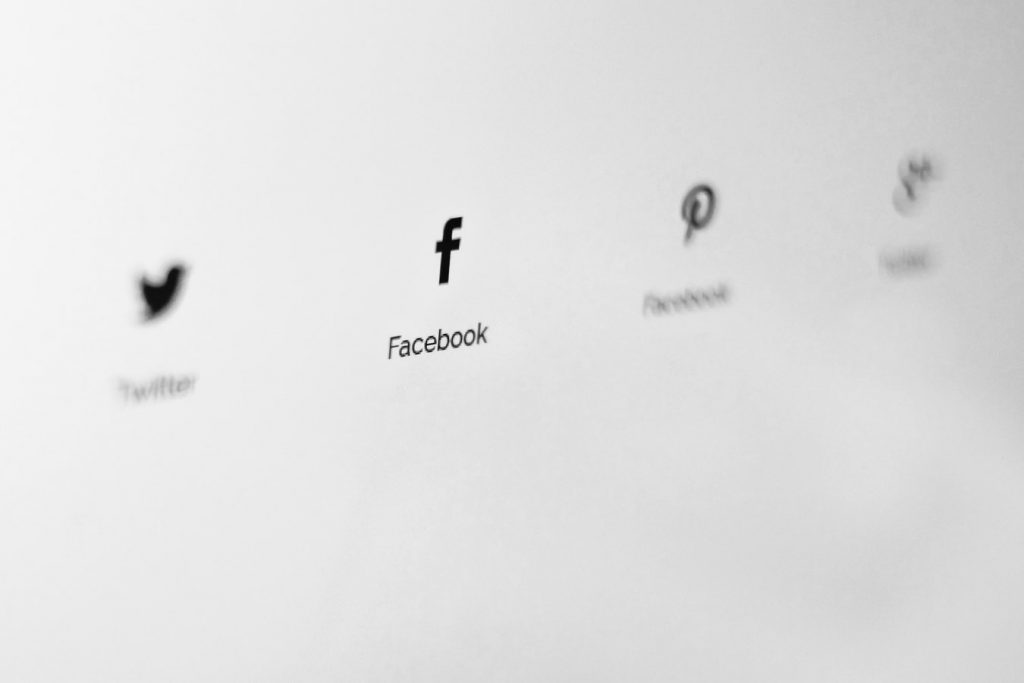 There are so many social media platforms out there, it can be hard to know which one to use! The big 3 platforms all businesses want to be on are Facebook, Instagram, and Twitter. Your business can expand to other accounts as well, based on your audience base. For example, if teenagers are a part of your target audience, then you might want to get your brand on Tik Tok and Snapchat. If you want to provide a place for customers to "check in" when they are at your physical location, get on Foursquare. If you are trying to target professionals, create a LinkedIn profile. With social media, the options are endless! The key to having various platforms is to make sure you are consistently posting on each of them. This will help your customers stay engaged and up-to-date on the happenings with your brand.
How Customers Communicate Over Social Media
There are many ways that customers can communicate over social media. Here are some ways that customers communicate with brands on Facebook, Instagram, and Twitter:
Facebook: Sending a message over Facebook Messenger, commenting on posts, commenting on pictures, tagging in posts
Instagram: Sending direct messages, commenting on posts, commenting on stories, tagging in posts
Twitter: Sending a direct message, commenting on tweets
As you can see, there are a lot of ways customers can interact with brands on social media. A lot of times these interactions involve questions or concerns. It is important that customers are answered in a timely fashion.
Benefits of Having a Social Media Support Team (that also does call center services!)
As mentioned above, having a quick response time to customers on social media is crucial. This can be difficult due to customers posting at all hours of the day. Fortunately, Millennial Services is here to help.
We provide our clients customer communication help through our call center services, social media support, and more. Our main goal is to provide fast responses to your customers. We handle many different issues, including escalations, feedback, onboarding, refunds, and more. We take the time to learn the ins and outs of your business so that our responses are in line with your company's policies and mission.
Our staff is always on. We will respond to your customers 24 hours a day, 7 days a week. This quick response time will really help retain customers and bring in new ones. One of the great things about our social media support is that it is scalable based on your needs. Do you need people to monitor your accounts all the time? We can do that! Do you only need help during high-volume times like the holidays? We can do that as well. Let us know what we can do to help, and we will take it on!
Social media is crucial in today's world. It is an important part of marketing and building relationships with customers. Managing social media can quickly become a full-time job, especially if your business has accounts across multiple platforms. At Millennial Services, we provide call center services as well as social media support services. We work to support you in the various aspects of your business. For more information about our social media support, contact Millennial services today.