Inbound Customer Call Script Development 101: Tips to Remember
An inbound customer call script is an important tool that agents use while interacting with existing and potential customers. Scripts vary depending on a company's function and industry of operation. Scripts help agents ensure that customers have contacted the right company and they can resolve their queries soon. A suitably composed inbound call center script improves the odds of successful transactions over the phone.
Call center productivity means delivering the best outcomes in the minimum amount of time. Nonetheless, inbound customer call scripts have gained a bad reputation over the years. Some call center agents don't feel comfortable using them, resulting in them sounding robotic to customers. If this sounds familiar, read on for an explanation of inbound customer call script best practices. It goes over how scripts streamline inbound customer service, improve a call center's overall productivity, and bolster faith in your agents.
What Is an Inbound Customer Call Script?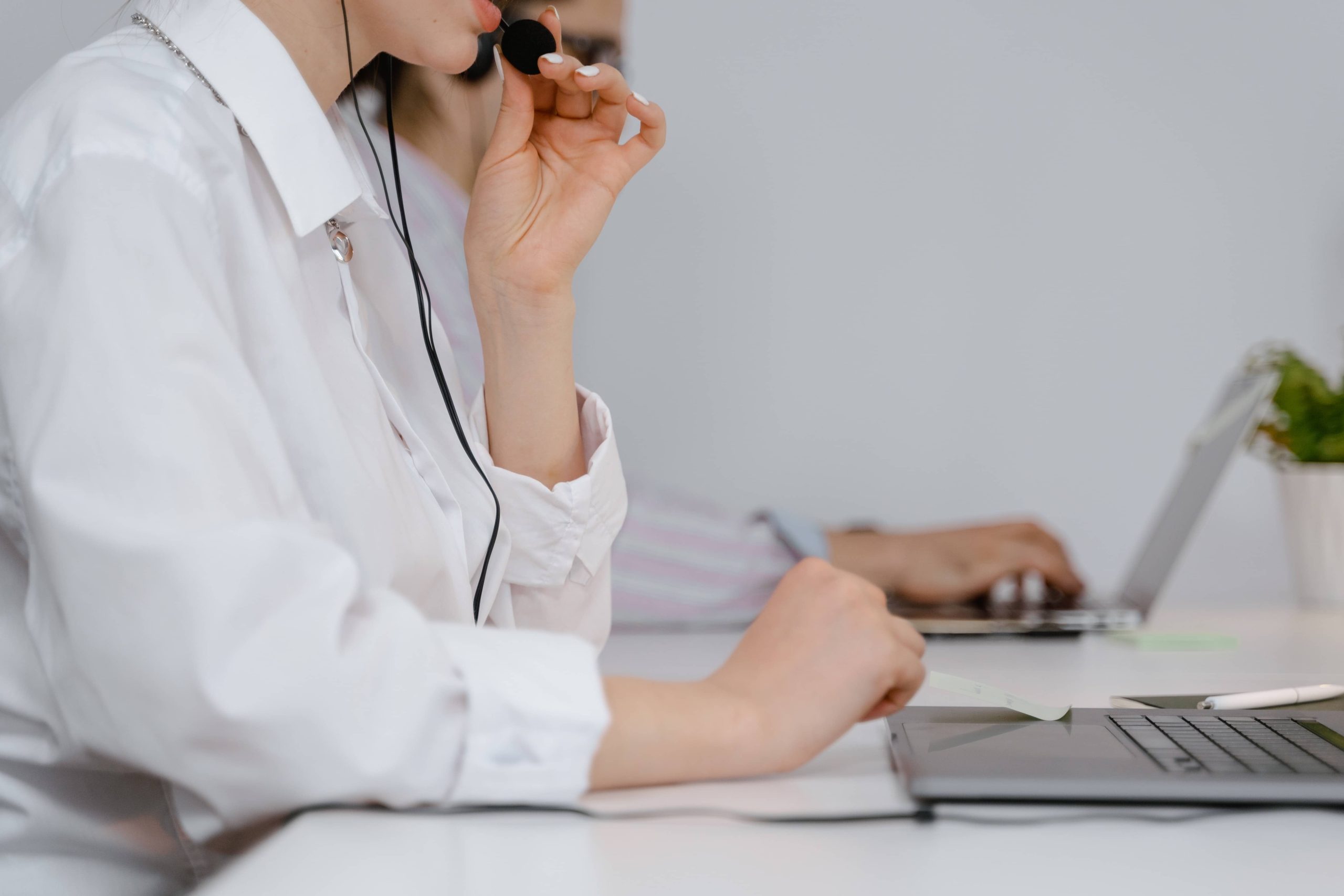 An inbound customer call script is a carefully constructed document that guides agents' interactions with customers. Scripts reduce mistakes while providing agents with precise answers to accurately and efficiently guide customers. Most organizations view their inbound customer call scripts as a part of their standard operating procedure (SOP). So, they contain language that seeks to observe best business practices while reflecting the organization's brand.
Simply put, an inbound customer call script functions as both a conversational and operational mechanism to assist your inbound agents on calls. It outlines specific words and phrases placed in a certain order, intended for agents to follow word-for-word on calls. By using inbound customer call scripts, you can have higher anticipation that brand messaging remains on point. Additionally, they ensure that agents uphold company values while keeping customers' needs at the forefront.
What Sectors/Industries Benefit From Inbound Customer Call Scripts?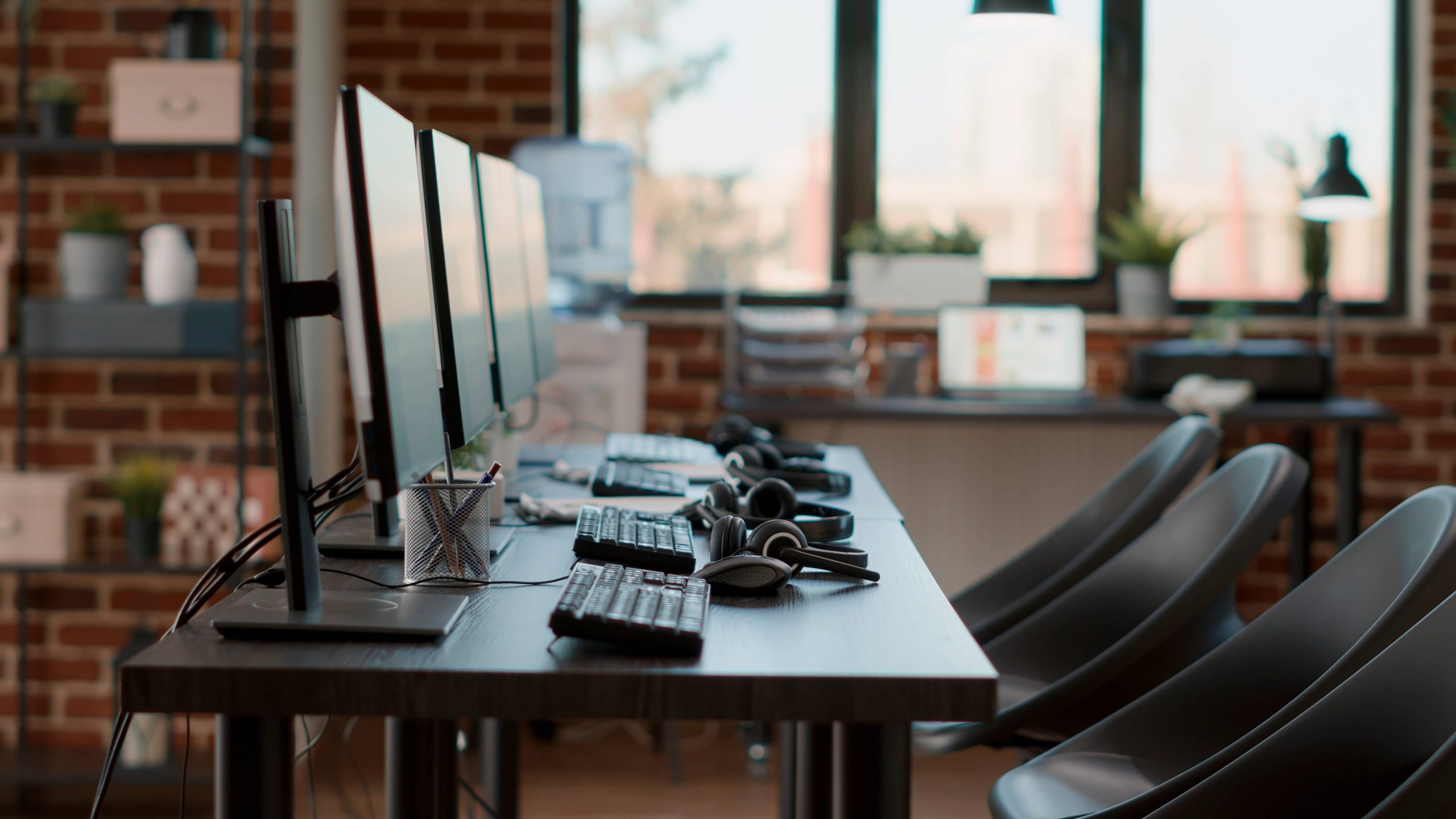 Generally, inbound customer call scripts benefit most, if not every, sector/industry. Like a movie script, the company crafts it to tell the story how you want it told. The agents are essentially the actors who bring your script to life. Inbound customer call scripts help increase customer retention; they work well with omnichannel platforms as well as benefit ecommerce and retail companies.
Why Use Inbound Customer Call Scripts?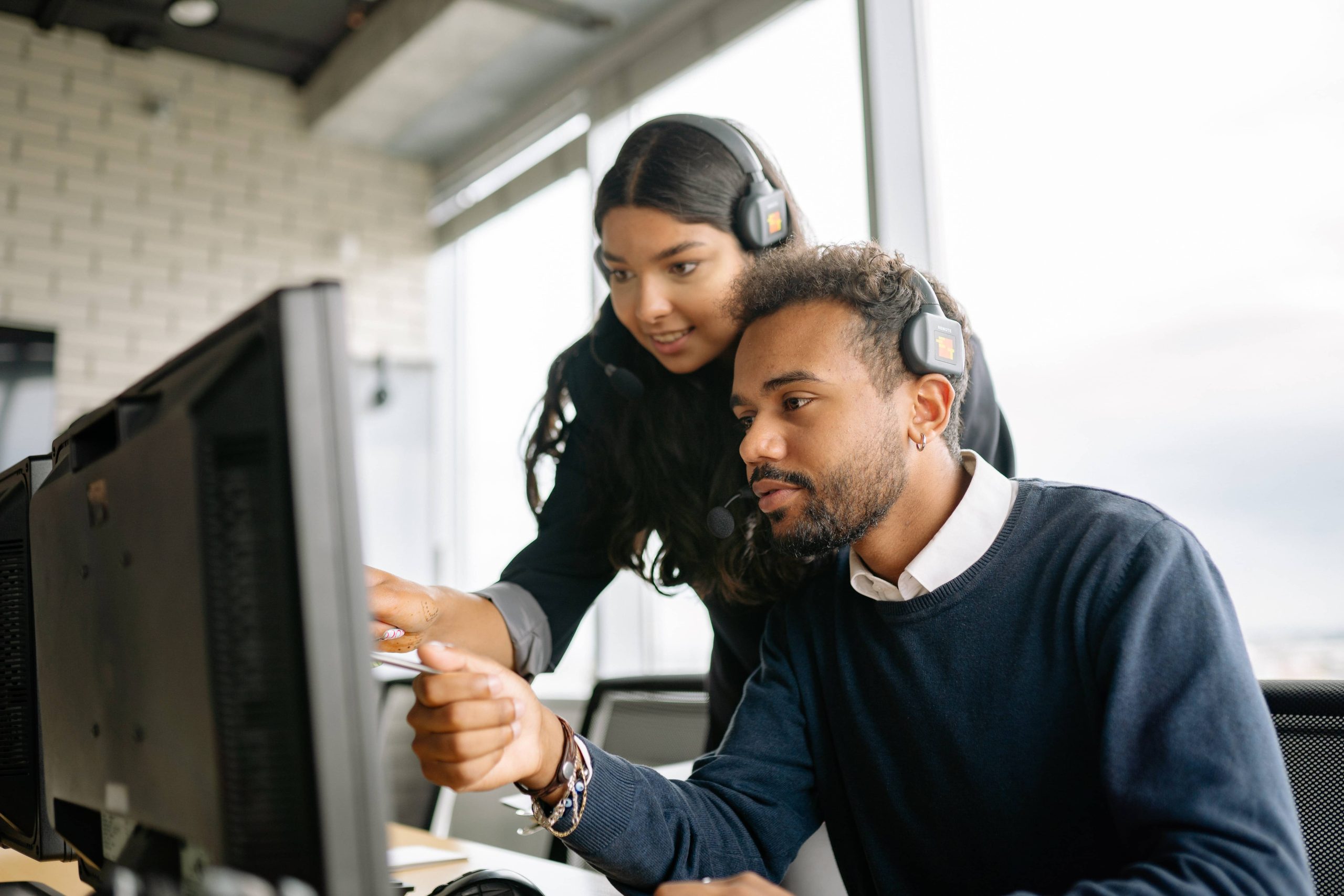 An inbound customer call script serves as a lodestar for agents so they can deliver callers with company-approved responses. Well-written scripts are thorough, providing representatives with adequate details so they don't have to think about what to say or how to say it. However, some organizations prefer to use inbound customer call scripts with basic outlines, allowing agents to improvise when needed. Either way, the objective is to keep them in line with the brand narrative. Inbound customer call scripts ensure agents use language that provides accurate answers and protects the organization from violating regulations.
How to Develop Inbound Customer Call Scripts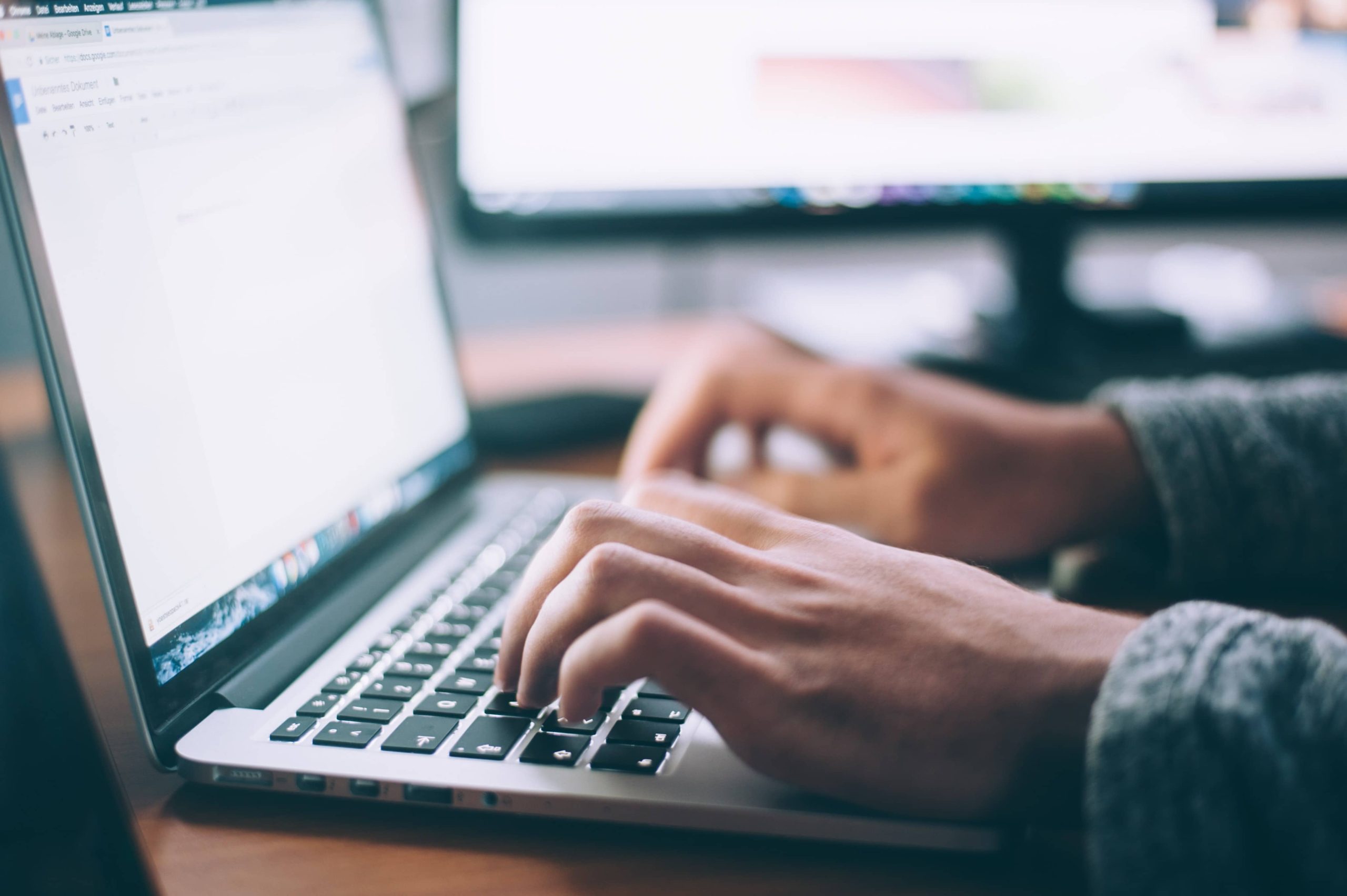 Inbound customer call scripts work best when they sound conversational. It is vital that agents avoid providing customers with standard responses that appear ingenuine. The right inbound customer call script can help companies achieve their goals while providing exceptional service and demonstrating value for their customer. Below is a list of ways to develop an inbound customer call script that helps you succeed in those areas.
1. Keep Customer Response in Mind
Scripts function as more than a one-way monologue. Preferably, inbound customer call scripts should provide customers time to explain what they seek and answer the agents' questions. They allow callers to either respond to or redirect the conversation in a way that validates their concerns. They are also written in a way that allows agents to repeat concerns or requests. In doing so, they demonstrate they comprehend the caller's wants and needs.
2. Keep the Script Flexible
While it is possible for companies to predict why customers call and create scripted responses, likewise scripting an entire conversation can be challenging. Instead of reading scripts word for word, flexibility allows callers to interrupt or redirect the agent. Keeping inbound customer call scripts flexible and comprehensive training helps agents respond to unpredictable circumstances.
3. Keep Adapting the Scripts
Company policies and customer needs are likely to change over time. As a result, your call center scripts must evolve to meet those needs. This means that scripts should be considered works in progress, like every other business process. Regularly review your inbound customer call scripts and make changes as necessary, such as making revisions and adding language.
4. Keep It Genuine
It is important to be genuine when interacting with callers. To convey empathy and a professional tone, script polite language. Make sure callers know that you recognize the importance of their call.
5. Use Concise Language
Make sure conversations are concise and to the point, since the goal is to identify and resolve issues quickly and efficiently. Simple scripts better help agents to diffuse already tense situations. Last, periodically review scripts to ensure they only comprise pertinent information.
6. Use Recorded Calls
Monitoring recording inbound calls provides a lot of insight into how well agents communicate with customers. In addition to that, recording calls allows you to know how your inbound customer call scripts sound. Evaluating scripts allows you to make changes to them so they sound better and improve effectiveness. It is a good idea to use calls taken by agents who have a good call history of developing a foundation for agents in training.
7. Begin With Positive Reinforcement
Assure the caller they make the right decision to call your company and that your agents can handle their issue by beginning scripts with positive reinforcement. Scripts should start with positive response questions that establish a positive rapport with customers. For example, questions should prompt callers to respond with "yes." Asking them to verify personal information such as their name, date of birth, and address is a great start. Setting a positive beginning to calls can calm callers, ultimately setting the tone for the rest of the exchange.
8. Own and Apologize for Mistakes
Providing thorough responses to a customer's inquiries will win their trust and hopefully their loyalty as well. Apologizing for mishaps is another way to build customer trust. Nevertheless, one must be sure to follow through when promising to take care of an issue.
Make Sure Your Customer Service Is Agile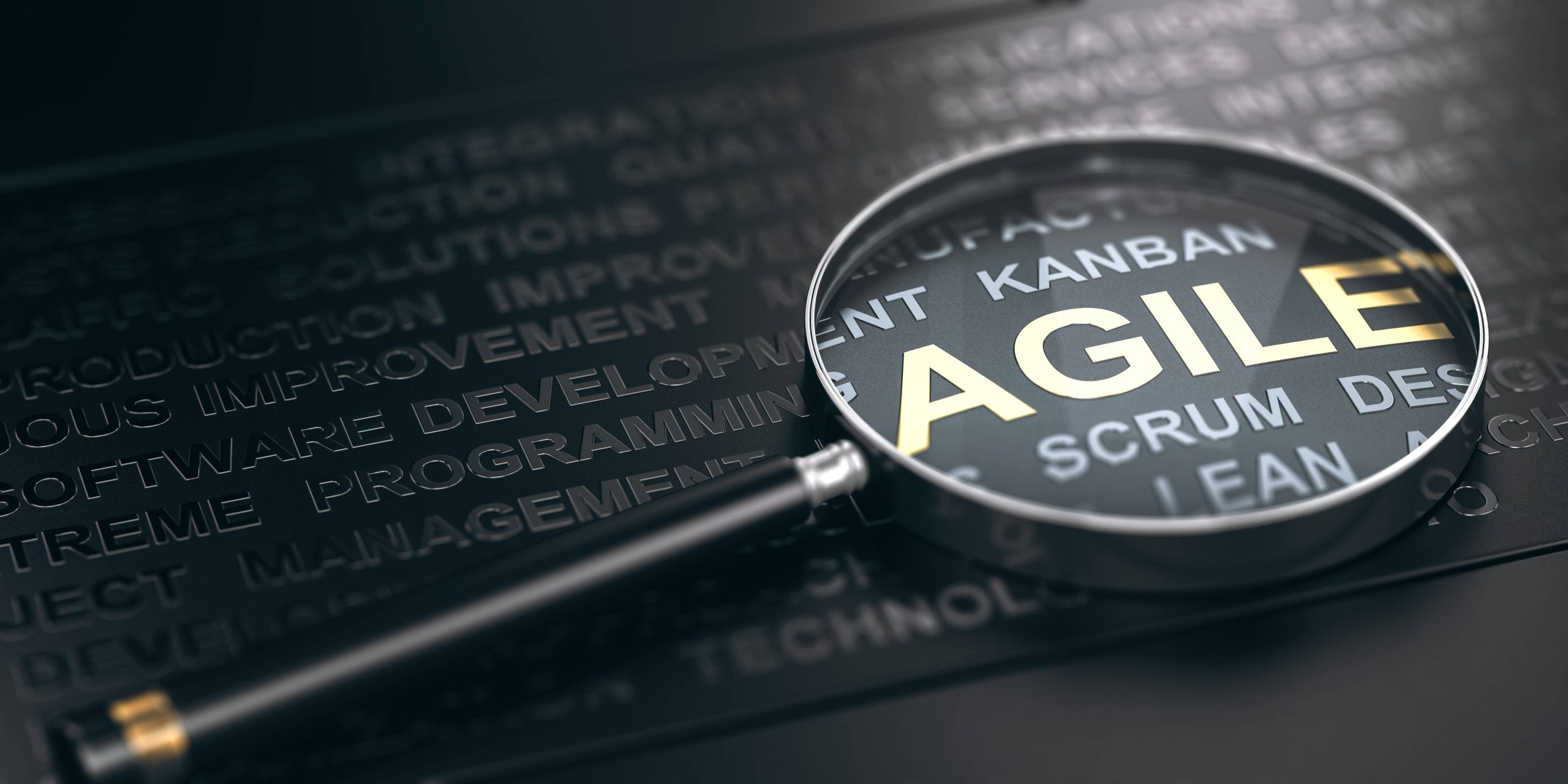 Agility is now at the heart of customer service success. Over the past two decades, customer service techniques and management have transformed. Call centers were treated as "cost centers" when they were first established. According to Investopedia, a cost center is a department or function within an organization that does not directly add to profit but still costs the organization money to operate."
"Cost centers only contribute to a company's profitability indirectly, unlike a profit center, which contributes to profitability directly through its actions. Managers of cost centers, such as human resources and accounting departments, are responsible for keeping their costs in line or below budget," the article continues.
That realization increased the emphasis on processes and systems to boost customer service levels. Metrics shifted from the number of calls per hour (CHP) and average handling times (AHT) to customer-centric metrics. Some of these metrics include Net Promoter Score (NPS) and customer satisfaction score (CSAT).
Keep agility in mind when creating an inbound customer call script
The world of business changed significantly with the impact of COVID-19. Organizations continue to feel the residual effects of the pandemic even as 2023 fast approaches. Strategies and leadership must change with it if inbound call centers want to operate at their full potential. Incorporating multiple layers of agility throughout an inbound call center brings numerous advantages, such as addressing the consumers' ever-evolving wants and demands.
Agility in today's inbound call center also includes adding a degree of latitude to a traditionally constrained method of operation, managing hybrid and/or remote teams rather than relying on on-premise technology and rigid systems. Over the past two and a half years, contact centers invested in the right talent mix, the right processes, and agile cloud-based software. In doing so, they have established business continuity.
Inbound Customer Call Script Tips and Examples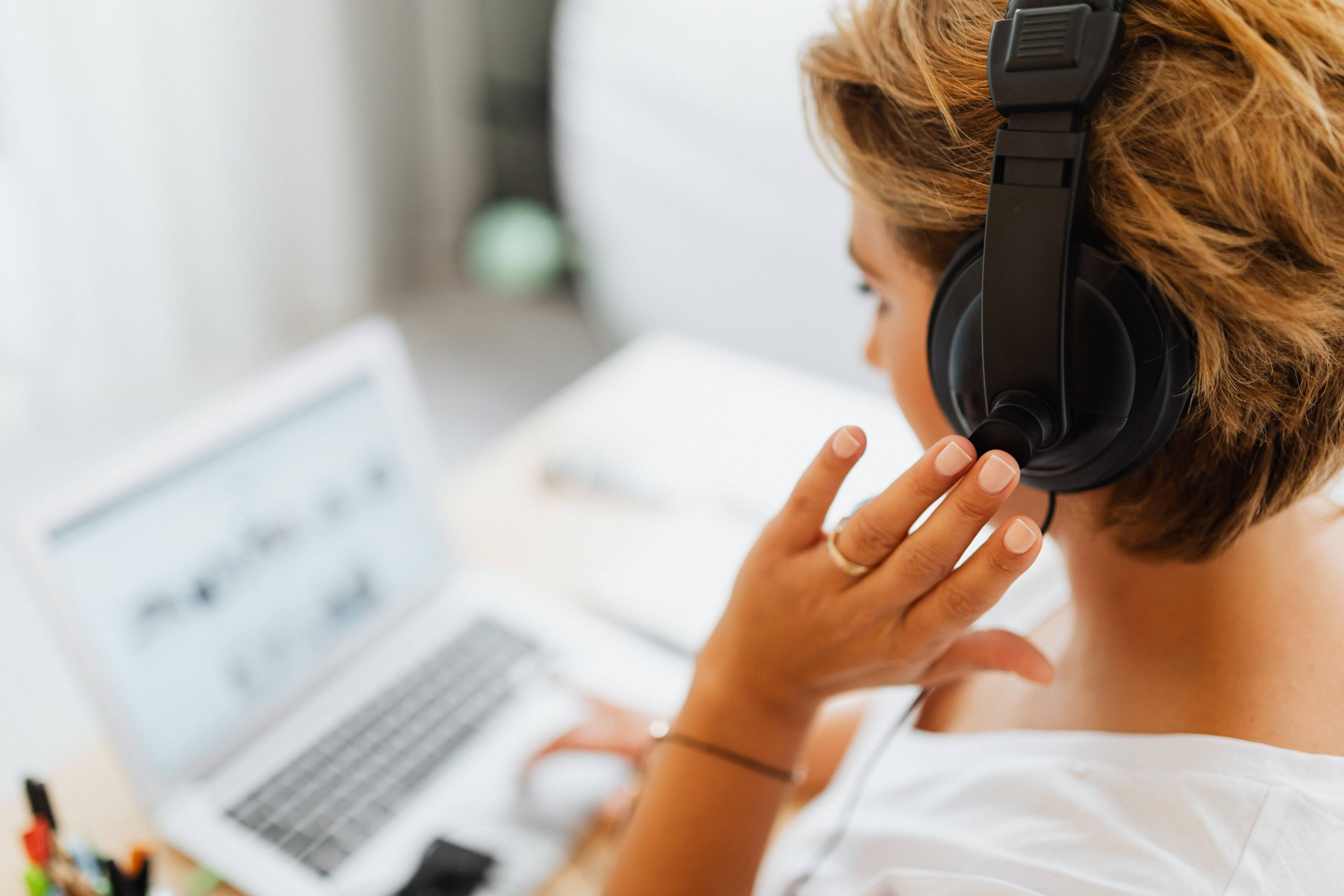 When crafting an effective inbound customer call script, agents must follow certain sets of rules. These rules have specific principles to help an agent recognize their primary objectives.
Scripts should not begin with open-ended questions
Inbound customer call scripts should begin with phrases like "Hello, how can I assist you" or "Thanks for calling [company name] customer service. How can I be of assistance?" By beginning an inbound customer call with overly simplistic phrases like "Hello" or "Yes," successfully making a sale becomes more challenging. Below are a couple of rules to remember when crafting inbound customer call scripts.
Before introducing callers to your company, brand, product, or service, agents should open with a polite greeting. If there is a lag in the telephone connection, agents should be ready to repeat the first few words patiently. When a lag is an issue, callers may not hear those first few words and feel unsure whether they contacted the correct company. It might also be a good idea for the agent to pause a second or two when first connecting before starting to avoid this issue.
Agents should get in the habit of reiterating the kind of activities, products, and/or services the organization is involved in. This is meant to clarify things for callers who have called several other companies before reaching yours. For example, consumers typically call around inventorying pricing and sometimes lose track. However, there is no need to go over such info if it is already included in the name and description of the business.
Agents should certainly introduce themselves to callers. Speaking to someone whose name they know tends to be more persuasive. But agents should only provide their first names and not their first and last names. Callers do not require that much personal information for security reasons (and it would sound a little weird).
Here is a basic inbound customer call script opening sample: "Hello! Thanks for contacting [company name], this is [agent's name]. How can I assist you?"
Include typical first questions commonly asked by current and potential customers
Do you know exactly why your consumers are calling your company? Your contact center should know the answer(s) to this question. A whole lot is riding on knowing exactly why people are calling your company. According to Fortune Business Insights, the global Contact Center as a Service (CCaaS) industry is forecasted to increase from $4.87 billion in 2022 to $15.07 billion by 2029, at a compound annual growth rate (CAGR) of 17.5% during the forecast period.
Furthermore, the following customer service statistics offer additional insights into why it is important to understand why people are calling your contact center.
The more detailed the analytics, the better your inbound customer call script will sound and the smoother calls will go for your agents.
Crucial Ways Inbound Customer Call Scripts Help a Call Center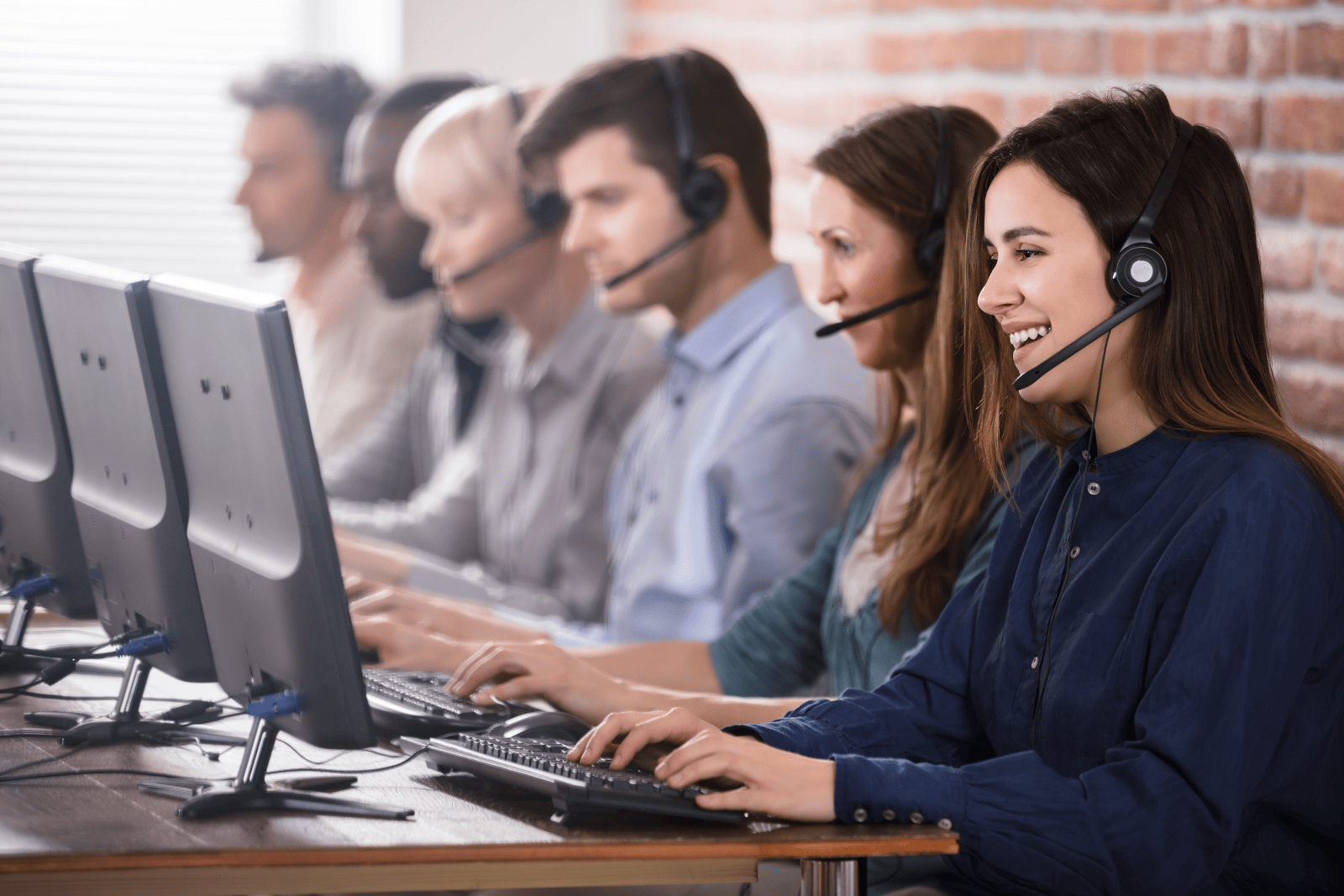 In previous articles, we covered the importance of employing certain call center KPIs (key performance indicators) to boost productivity and profitability. We also advise call centers to use KPIs to gauge the performance of inbound call center representatives. A lot of call centers take for granted how influential scripts can be on those metrics.
Boosts first-call resolution (FCR)
Plenty of research shows that FCR has the most significant impact on customer satisfaction. According to Service Quality Measurement (SQM), you will see a 1% improvement in customer satisfaction for every 1% improvement in FCR. Further research revealed that call centers with an average FCR of 86% achieve "world-class" customer satisfaction. Well-crafted inbound customer call scripts improve the likelihood that agents will resolve a customer's issue the first time around.
Boosts service level and response times
Service level and response times are essential to effectively manage your contact center and maintain a good customer experience. Through these metrics, you can measure how accessible your contact center is to consumers. They help you figure out exactly how many agents are needed to efficiently provide quality service (not merely service), and they allow you to compare your contact center's performance against competitors. Call scripts greatly improve agents' ability to provide a good level of service at decent response times.
Boosts schedule adherence
Schedule adherence includes waiting for calls to arrive, time spent in after-call work, time making necessary outbound calls, and time spent interacting with callers. Time spent training, taking breaks, eating lunch, and doing similar activities are not included. Inbound customer call scripts help your agents maintain adherence to schedule.
Boosts forecasting accuracy
Forecasted Contact Load (FCL) to Actual Contact Load Metric (ACLM) compares the actual contact numbers against the previously forecasted contact numbers. Forecasting Accuracy provides insight into how accurately your team forecasted their projected target. This makes forecasting accuracy a critical, high-level goal for most if not all contact centers.
Forecasting inaccuracies can result in agent understaffing, resulting in long wait times, and negatively affecting customer satisfaction. Worst of all, forecasting inaccuracies lead to call center burnout (when agents experience chronic stress) and overly high toll-free service costs. With the industry standard ranging between $2.70 and $5.60 per call, the last thing your accounting department wants is an out-of-control phone bill due to long wait times.
By now, you should already know where this goes next. Yes. Inbound customer call scripts help agents on the floor quickly and efficiently handle spikes in inbound call demands. Not only that, but scripts can boost several other KPIs not listed here — simply name a KPI, and it is likely you will find that a script will boost it in some way or another. However, scripts alone are not enough. You must train your agents to use the scripts.
Why Complicate Your Business When You Can Outsource Inbound Customer Care?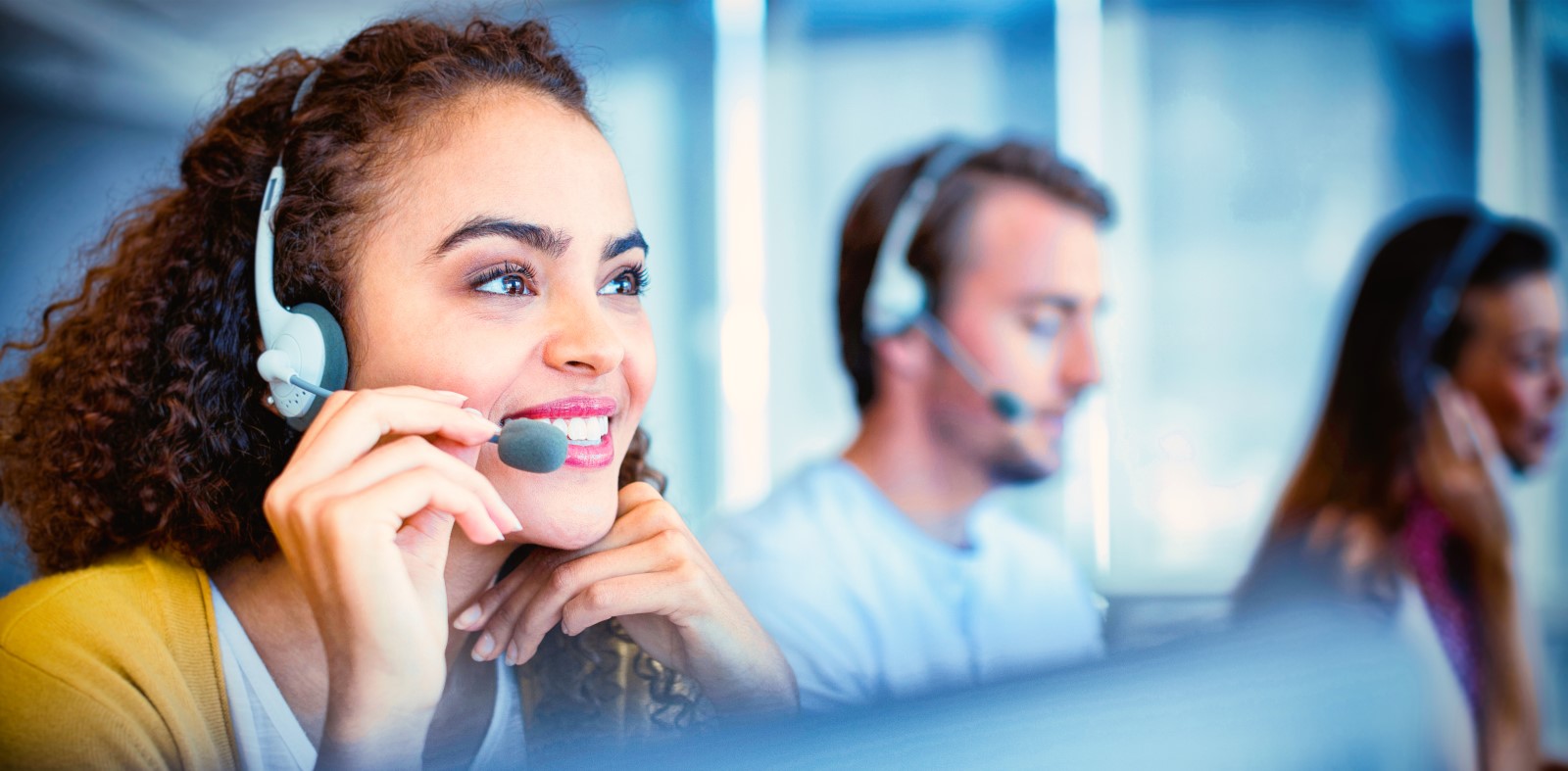 Our Inbound Customer Care Solutions allow current and prospective customers to contact your company to make inquiries, provide feedback, and/or seek advice. Our inbound customer call scripts are crafted by skilled writers with years, if not decades, of experience writing contact center scripts. Our well-trained agents transform those scripts into a smoothly delivered dialogue that provides results.
Contact one of our knowledgeable team members today to schedule an appointment to learn more! Or if you merely have a question or two, we would still love to hear from you. Feel free to browse our other informative posts on the blog page as well.