In today's highly competitive market, businesses must constantly strive for growth if they want to remain afloat. To stand out in your industry, it is essential to create a strategy that works. Lead nurturing is an excellent way for businesses to interact with their audiences at every stage. It also provides various benefits to businesses of all sizes, from boosting conversion rates to promoting brand awareness. You can nurture existing leads while retaining your current customers through the creation of an effective inbound customer nurturing strategy. As a result, businesses can achieve more while also growing their customer base. But what exactly are inbound leads, and how can you nurture them? Read on to find out.
What are Inbound Leads?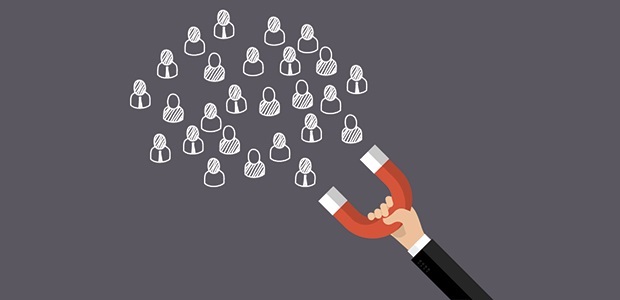 Inbound leads are potential customers who encounter your marketing efforts, interact with them, and submit their contact details directly or through referral channels. These are leads that respond to content that is part of the business's inbound strategy. A typical example of an inbound lead would be someone who fills out your online surveys, contacts your salesperson after reading your blog or downloads your eBook. Inbound customer nurturing is crucial for any business that seeks to develop relationships with its buyers at various sales funnel steps. These steps run from when an individual becomes aware of a service or product offered by a particular brand, all the way through to making a purchase. The intent of nurturing inbound leads is to turn prospects into customers while building long-lasting connections.
Why is Inbound Customer Nurturing important?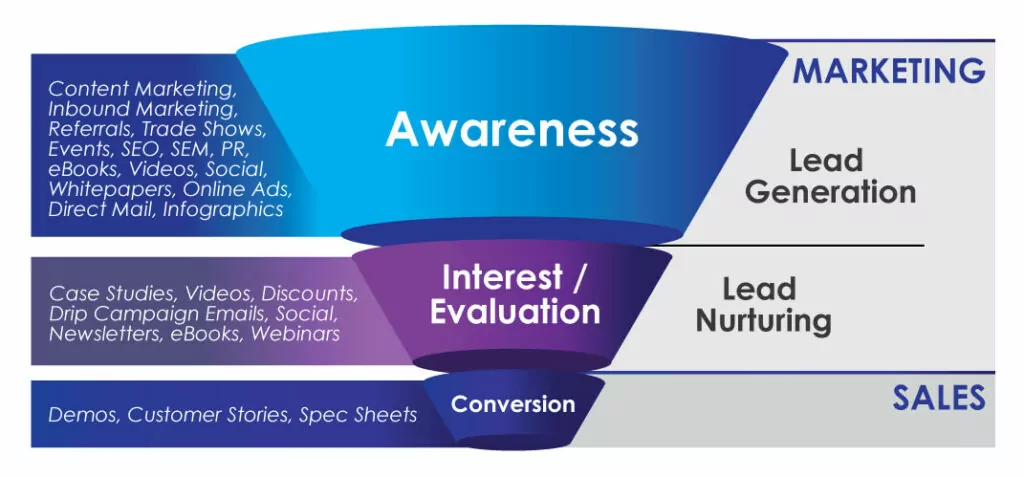 Inbound customer nurturing focuses on converting leads into potential customers who eventually make a purchase. On average, 50% of leads are not ready to purchase or take the necessary next step after interacting with a business. As a business owner, ignoring these leads can reduce your potential revenue by half. As a result, it is essential to invest in lead nurturing, especially for companies looking to grow their sales without broadening their marketing budget. This strategy includes various tactics that enable businesses to nurture and convert leads. When done precisely, lead nurturing can yield up to 50% more sales at a 33% lower cost. Thus, learning the most effective ways to nurture more inbound leads in your business is critical.
7 Most Effective Tactics to Nurture More Inbound Leads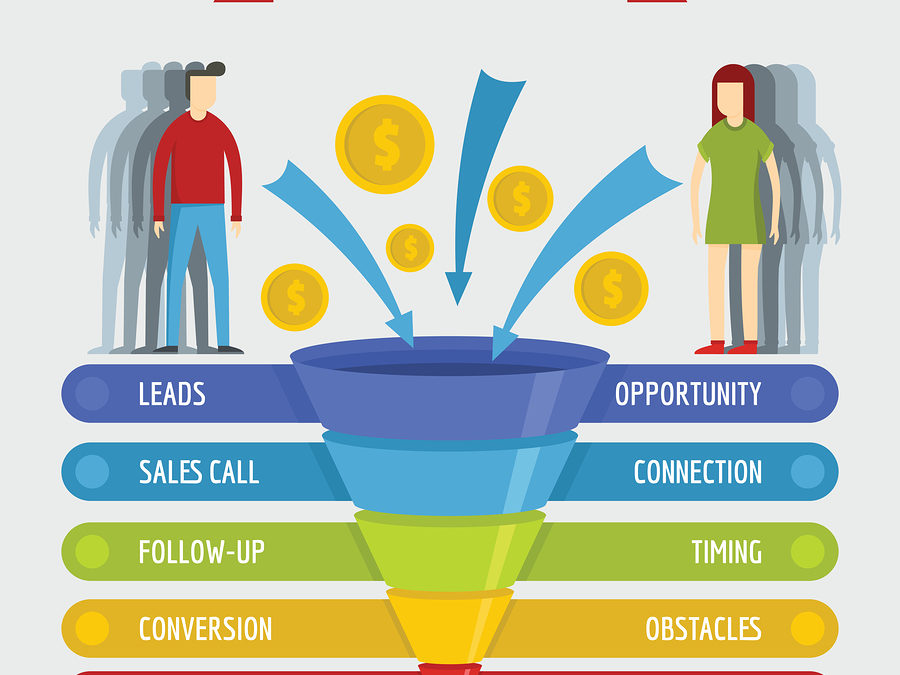 Inbound lead generation is an ideal way for businesses to bring in qualified leads and convert them into customers. It can be challenging to find the most effective inbound customer nurturing strategies for some marketers. To help you achieve desirable results from your campaigns, here are the seven tactics to nurture more inbound leads.
Develop a Lead-Scoring Strategy to Qualify Inbound Leads
Lead scoring is a technique used to determine if a lead or potential customer is worth your time.  The methodology automatically scores inbound leads with a numerical value indicating their interest in your product or service. You can incorporate lead scoring into most automation platforms, enabling you to easily assign numeric values to conversation events, social interactions, etc. By evaluating the resulting score, you can get an idea of which potential leads to follow up with and spend time working them toward another stage in your funnel. The more you know about a customer, the easier it becomes to nurture inbound leads without expending more resources. Typical lead qualification levels used when leads move from a broad awareness level to the conversion level include:
Marketing Qualified Leads (MQLs)

: This level satisfies the marketing team's pre-established criteria to identify the interest level for a prospect to become a customer.

Sales Accepted Leads (SALs)

: These are leads handed over to the sales team by the marketing team.

Sales Qualified Leads (SQLs

): Qualified leads interact with the sales team's predetermined criteria and are more likely to convert.
As a strategy that links the marketing and sales teams, lead scoring ensures your team prioritizes high-quality leads. This prevents dedicating resources toward unnecessary leads or those not interested in your products or services. In addition, with both teams interacting to facilitate this strategy, it is also important to ensure they share input when setting the parameters.
Create Targeted Content for Segmented Leads
When it comes to inbound customer nurturing, the content you create plays a crucial role in your business. For example, sharing valuable content with your audience can help generate excellent results. However, understand that every buyer's journey is unique, and some leads may require more targeted content. If you understand the visitor's goals, interests, and objectives, you can readily create appropriate content for the right audience. Using marketing automation platforms helps you to understand your lead's persona, which enables you to recognize and segment your target audience and create customer-centric content.
Adopt an Omnichannel Approach for Inbound Lead Nurturing
Most traditional lead nurturing strategies focus on creating a simple email drip campaign that sends out generic emails to a pool of prospects. This method often contributes to unsuccessful tactics for nurturing new leads. With modern marketing opportunities, marketers continue to develop new strategies and technologies beyond simple email marketing. Powerful marketing automation platforms allow for the implementation of multichannel lead nurturing strategies. These platforms combine marketing automation, social media, dynamic website content, email marketing, paid retargeting, and direct sales outreach. Typically, the omnichannel approach helps ensure customers get a seamless and unified brand experience despite the channel they use. However, you must ensure that your sales and marketing teams align and work cohesively. Everyone involved in your marketing strategy must coordinate, from the social media team to website content creators and email marketers. This allows for the effective execution of all tactics involved in the omnichannel approach.
Focus on Multiple Touchpoints
Since a buyer's journey toward specific products and services can vary, research shows that potential customers get ten marketing touches. This begins when they are aware of your brand and continues until the time they convert into buyers. Focusing on multiple touchpoints helps a lead progress and become a customer. Aside from email strategies, you can integrate a combination of content like social media, whitepapers, direct mail, blog posts, and interactive calculators to nurture leads into customers. Ensuring you address common questions and concerns is also important and enables you to strengthen that connection.
Establish a Timeline for Follow-Ups
Since a one-minute response can make a huge difference in your marketing campaigns, following up with your inbound leads is important. It is a simple but highly effective nurturing tactic, keeping leads hooked to your business. Marketing automation, especially when paired with analytical data, can reduce the potential for human error and establish an optimal timeline. Here are some ways to keep inbound leads hooked on your brand:
Keep posting on social channels

: Most inbound customers are on social media. Keeping them engaged through sharing your content, infographics, and videos helps maintain a connection with your audience. Once they come across your content, they will likely remember your brand and stay connected.

Track campaign metrics

: Monitoring people's engagement with your brand is one way to understand their needs. Therefore, track your post's open rates, comments, shares, click-through rates, and other aspects to learn their conversions and interests. This lets you know whether the leads are entering your sales funnel.

Keep sending emails

: It is crucial to continue sending emails to your inbound leads until they convert. This helps build a strong connection with your audience and inspire prospects throughout the sales process.

Share relevant content

: Share attractive, informative, and relevant content to draw your audience's attention. Blogs are a great way to keep leads hooked to your brand, which includes steering them to your webinars and revisiting your website.
Include Relevant and Attractive CTA
Understanding your CTA journey is a crucial step in enhancing your lead nurturing process. Call to Action (CTA) allows businesses to invite people to engage with them, while also encouraging them to make a purchase. Therefore, it is essential to create a direct, encouraging, compelling, and clear CTA for your inbound leads to take the next step. Typically, prospects who respond to your CTA mean they have successfully converted into a lead. Once converted, you can transfer them to your sales team for nurturing. CTAs are among the best strategies for businesses to nurture their inbound leads.
Send Personalized Emails
Email marketing remains one of the most powerful ways to nurture inbound leads, especially if you routinely deliver engaging content. When you send personalized emails to your prospects, it allows you to get better results in your strategy, as well as build a strong connection with your audience. For example, a study shows that over 41% of customers decide to move to another brand due to a need for more personalization. Personalized emails make your audience feel more appreciated and special since your brand recognizes them as an important part of their own journey. For example, you can include triggered emails that go out whenever your customer takes action on your content. These actions could include clicking on an email, visiting a particular page, downloading any content, or engaging your brand.
Key Benefits of Lead Nurturing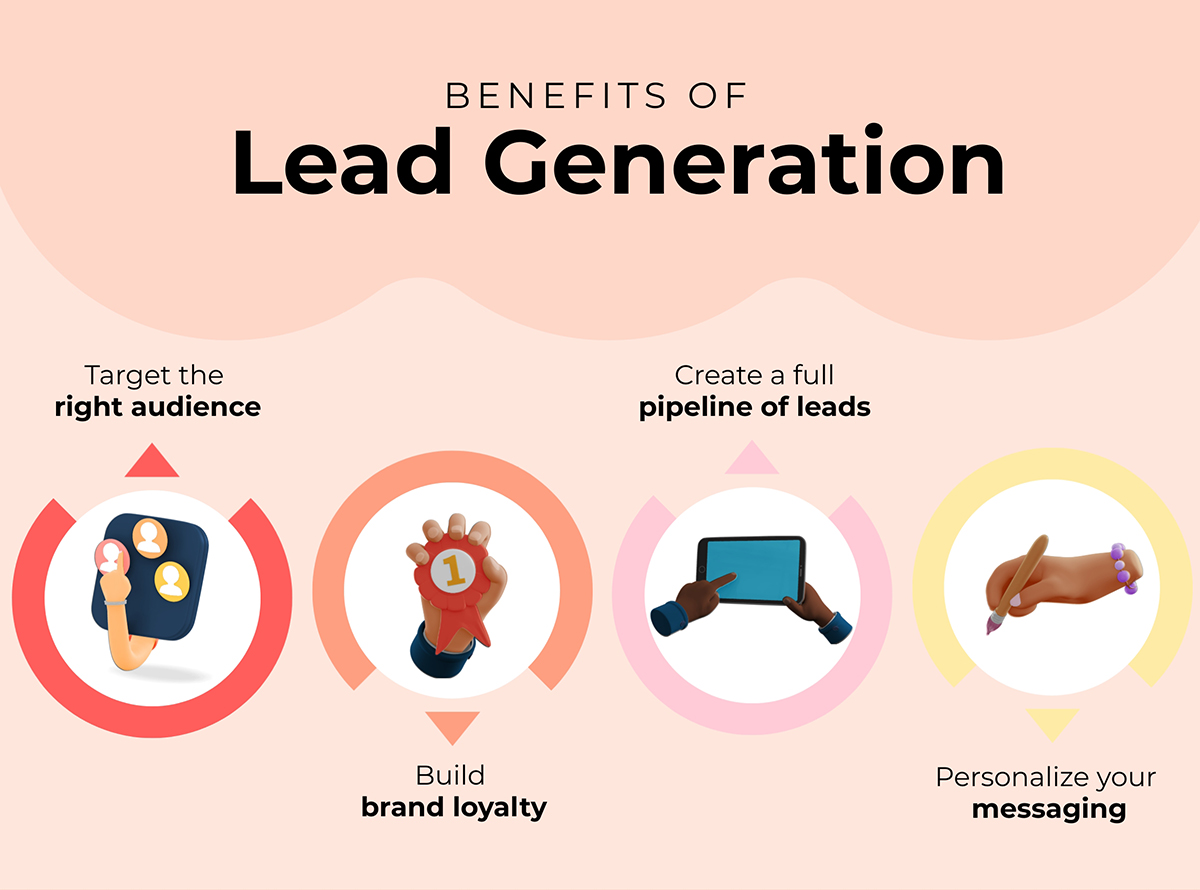 Effective inbound customer nurturing strategies allow businesses to build trust and credibility with their audience, helping them gain more customers. Other reasons why your business needs inbound customer nurturing strategies include the following:
Helps create targeted campaigns

: When nurturing leads, you can create campaigns that target and address their needs and interests. This helps you build connections, making them more likely to become loyal customers.

Ability to identify pain points

: Lead nurturing is a crucial step that enables you to understand your leads' pain points. This allows you to engage with them, identify their problems, and create targeted content that meets their needs.

Helps create brand awareness

: Lead nurturing builds trust between you and your leads because you stay connected with them at every touchpoint. Educated consumers have to feel they trust you and that your business is credible before buying from you.

Allows for automation

: Businesses can automate their lead nurturing techniques by setting up lead nurturing campaigns to run automatically. This allows you to focus on other pressing issues within your business.

Assists in capturing new leads

: You can attract new leads and grow brand awareness with lead nurturing. By offering helpful resources and information, you can introduce leads to your brand and prove your expertise in the industry. These leads will familiarize with your brand over time and likely convert into paying customers.

Enables you to stay consistent and engage with your audience

: Lead nurturing encourages consistency by regularly providing helpful resources and information to your leads. Respond to your leads when contacted and you will build further trust and credibility.

Increases click-through rates

: Through helpful content that targets your audience, lead nurturing can increase click-through rates. One example might be sending a newsletter with a 20% discount, causing your lead to click through. This can also help increase conversion rates and grow your brand.

Promotes revenue generation from existing customers

: When running a lead nurturing campaign, you can also target existing customers. This can allow you to leverage cross-selling and upsell opportunities. This can help generate more revenue from existing customers.

Saves time and money

: Automated lead nurturing strategies enable the sales team to become more productive. By automating lead nurturing campaigns, you and your employees can focus more on core business functions, allowing you to generate more revenue while saving money on different tools.
Grow Your Inbound Customer Nurturing Strategy with Millennial Services
Inbound lead nurturing is a crucial part of any sales funnel, requiring effective strategies to deliver positive results. Having a good strategy helps lower costs associated with marketing while converting more leads into potential buyers. At Millennial Services, we provide reliable marketing automation tools to get your business started with inbound lead nurturing. For more information about the best inbound customer nurturing strategies, contact us today.