How Inbound Phone Support Services
Inbound phone support is a fundamental component of omnichannel customer service. It aims to deliver a seamless customer experience over multiple channels by consolidating them within a single system. First introduced by marketers, customers have become accustomed to having representatives available 24/7 through phone support, SMS, emails, chat apps, and social media DMs. Through all of this, conventional phone support has maintained its top position.
Inbound phone support provides customer service and marketing agents a broad view of your customers' interactions — it enables them to answer questions and solve issues more effectively and efficiently. When you send a digital message to a customer on Tuesday, they expect to be able to call you on Wednesday if they feel the need.
How Today's Consumers Actually View Brands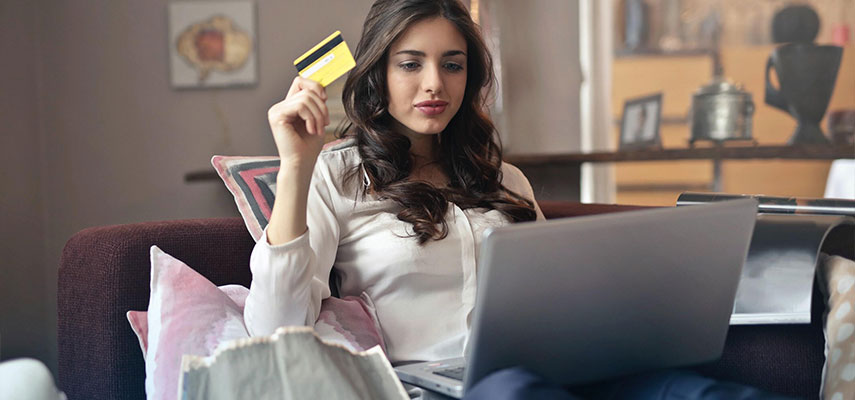 Think of a traditional clothing retailer that sells its apparel in a brick-and-mortar store (offline channel) as well as on a website (online channel). Even though both channels are owned and managed by a single company, the two function as completely separate entities; both have their own inventory, their own financial accounts, and their own standard operational procedures. And since product lines may vary, what a customer purchases online may not be returned to the brick-and-mortar store for a refund and vice versa.
For all intents and purposes, both channels could be considered completely separate businesses that happen to share the same brand name. They're exactly like two siblings who share the same last name yet live two completely different lives from one another.
While this analogy isn't lost to most business professionals, the average consumer doesn't consider the two channels as siloed entities. They exist in a digital age where everything tends to happen in "real-time." They expect instant access, instant answers, instant results, and instant gratification. And they expect to have the same real-time interactions with brands as they do in their personal lives.
Modern-day consumers expect (not just want) to be able to instantly interact with a brand via any channel they choose — a physical place, a mobile app, or a website — and for the context of that interaction to be preserved across multiple channels. It does make sense, after all. Perhaps this is why some brands have started experimenting with concepts like unified retail, a system that links online and offline channels seamlessly.
People have been empowered by digital technology and can now choose their own journeys rather than being coerced into sales "funnels." They're fed up with having to start their journeys all over again if they decide to go in a different direction, only to find themselves stumbling headfirst into yet another sales funnel.
Today's consumers want their sales experiences to be timely and straightforward. Brands that continue to employ played-out marketing and customer service tactics aren't going to survive.
Connect With Customers When They Need It the Most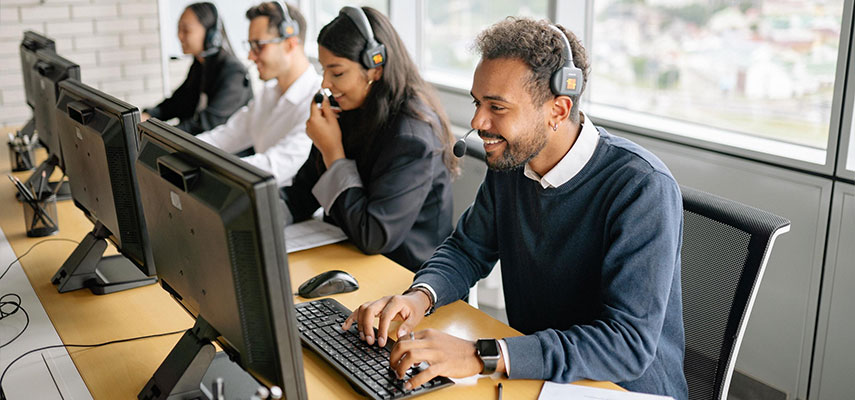 With inbound phone support, context is maintained across all customer service channels, creating a symphonic experience. With the multi-channel strategy, the focus is providing choices of ways your customer interacts with you. It is a product-centric approach. By definition, multi-channel means customers have more than one channel for communicating. The idea is to reach the customer when they are ready to engage. Messaging must be consistent and integrated in a meaningful and trustworthy way across all channels.
Omnichannel service is an immersive next-level approach that is customer-centric. Along with phone support, it includes many if not all of the channels that customers are using—traditional and emerging. Customers can purchase or interact wherever they are. This requires a dedicated support team trained to deliver a higher level of personalized experience. This fully integrated, round-the-clock dynamic delivers quick response service no matter how a customer chooses to interact with your brand, elevating brand customers to fans.
As consumers become increasingly aware of how organizations transact over multiple touchpoints, it's more necessary than ever to elevate these strategies. In an era where digital technology has made it easier for consumers to lead the narrative, business is more competitive than ever. As a result, countless businesses are seeking ways to secure an advantage in their respective industries. Acquiring more customers and positioning themselves as industry authorities are the two primary objectives. For decades, inbound phone support services have been on the front lines.
How Millennial Services Defines Inbound Phone Support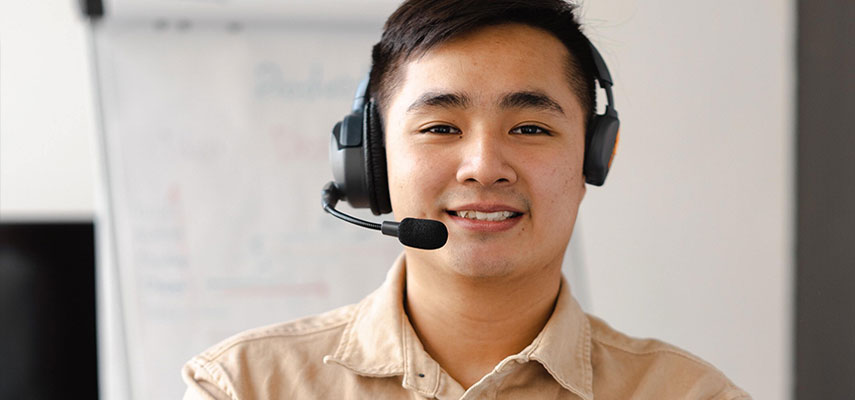 When it comes to inbound phone support, there isn't a one-shoe-fits-all solution; each solution is tailored for each organization's unique circumstances. Those circumstances are dictated by the type of inbound phone calls the organization has to deal with. Generally speaking, our clients require the following features:
Zero waiting time for inbound callers. It's common knowledge that customers dislike being put on hold when they call for assistance. Most callers have likely exhausted all other support channels with little to no results. As a consequence, they're likely low on patience by the time they decide to pick up the phone. But is it possible to offer zero waiting times? Millennial Services not only makes it possible, but we guarantee zero waiting times for your customers. That's because we staff enough agents to ensure callers are never on hold. More often than not, long hold times derive from a call center's reluctance to hire enough agents in a bid to maximize profits. For us, what good are profits if our reputation is in the mud?
Extra inbound phone support. Extra inbound phone support corresponds with zero waiting. If our call center experiences an influx of inbound calls, not only do we have adequate staff, but our floor supervisors are pros at managing things.
Continuous improvement. Customer service is exceedingly dynamic because of perpetual technological advancement. Millennial Services continues to improve and refine how it operates. Our agents are required to participate in regular training and educational programs concerning customer service best practices as well. Additionally, we stay up to date on the latest technology and service trends.
Everything included. Inbound phone support is our specialty, thus we have everything any top-notch, well-equipped call center should. As our client, our call center is your call center. Everything you expect from a modern call center is yours for a fraction of the cost.
What Separates Millennial Services Apart From the Status Quo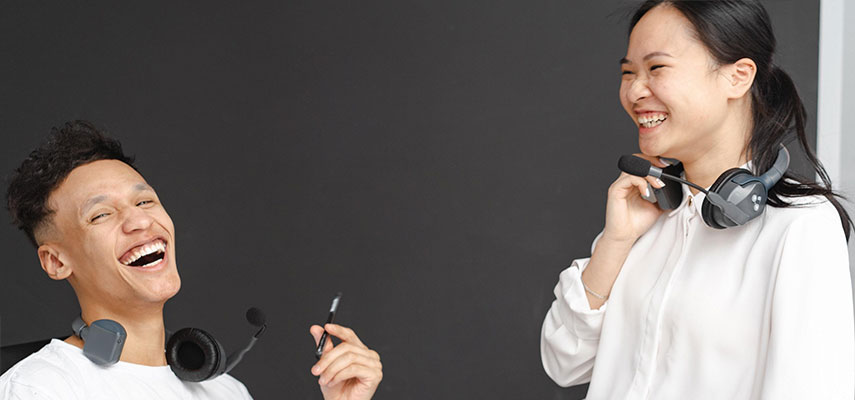 Low-rate call centers have given the industry a bad name. There is no getting past that fact. Historically, inbound phone support was an expensive business to get into — at least more expensive for the time. The equipment used by call centers 30 to 40 years ago wasn't nearly as available as it is today. And that's before calculating the cost of office space, the cost of phone service, and other costs.
The history of inbound phone support began in the early 1960s with call services that used off-premises extensions (OPX) connected to switchboards. In those days, organizations would have after-hours calls forwarded to call centers located off-premises so their phones never went unattended. Over six decades ago, organizations already understood the importance of human interactivity over a mechanical answering machine.
Only large organizations and well-funded public institutions were in a position to afford such a service. But as digital technology progressed and the cost of things decreased, the industry became saturated with call centers funded by investors more concerned with making a profit than the art of customer care. After a while, the top qualifications for working at a call center were showing up to work on time, speaking halfway decent, and having thick skin.
Fast forward to the present, it's not uncommon to speak to a representative working at a cramped facility located in Vietnam, Thailand, and India. It may seem that being able to operate a phone is the only qualification these days.
Millennial's Agent Recruitment Approach
Our talent acquisition pipeline elevates our clients' competitive advantage. New agents pre-train in the brands they represent in small groups by dedicated trainers. The process continues once placed in their positions with the continual expansion of our knowledge base to hone implementation and quality assurance techniques.
What Level of Business Expertise do I Get if I Outsource Phone Support Services?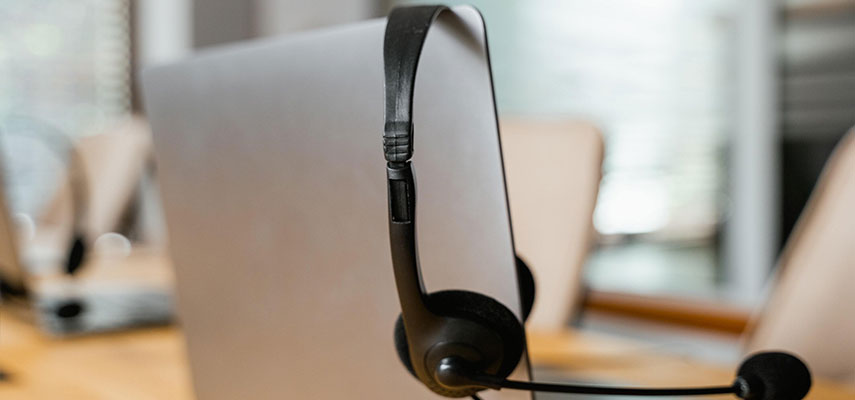 Things have indeed changed, with consumers expecting more than merely human interactivity. The modern-day inbound phone support center is less of an answering service and more a problem solver. Millennial Services is exactly that kind of call center — our support staff is well-trained and highly prepared to provide your clients with exceptional service that has been specially tailored for your business.
Unlike "online" cookie-cutter call centers that view each client as a quota, Millennial Services takes a more personal approach. We meet with our clients as many times as required for us to thoroughly grasp what their business is, what their pain points are, and how our team can bring results.
For example, when your customers call in seeking advice, are there products you would like us to recommend? Do you offer your customers coupons? If so, how can they apply them on your website? What is your return policy? If they're not satisfied with something, is there another product or service we could offer "on the house" to dispel their satisfaction? The point is that the more we know about your operations, the easier it is for us to represent your brand.
Below are but a few examples of how Millennial Services succeeds in providing our clients with the highest levels of business expertise.
US-based English-speaking agents. The cold hard truth is that a growing number of Americans have become more concerned about outsourcing American jobs to other countries. On top of that, certain countries that are well known for outsourcing cheap inbound phone support also have prolific reputations for having scam call centers. The most high-profile inbound call center scams are the Microsoft and Amazon scams ( all of which are still occurring). Understandably, this has made American consumers suspicious of customer support located outside of the United States. And while few in our industry touch on this point, it happens to be a critical issue in some cases. Our agents are native English speakers — your customers might not even know that you're outsourcing phone support (unless they were to ask, of course).
Training in your business and industry vocabulary. There is no point in hiring some random third-party call center that hasn't the foggiest clue about your business. The average consumer of today typically has some knowledge about your products and/or services. That includes industry-specific vernacular. Thus, one should hire an inbound phone support service that trains its agents in your business, including your industry's vocabulary. In other words, callers should assume they're actually calling your business and not some fly-by-night phone answering service.
 Policy and compliance training. Organizational and regulatory compliance training is possibly the dullest work activity you could subject your employees to. However, companies operating without necessary levels of compliance find themselves in all sorts of trouble. Adding your own phone support service means your company would then be regulated by the Telephone Consumer Protection Act (TCPA). Organizations that knowingly or unknowingly fail to comply with the TCPA could be fined $500 for each violation. Furthermore, they could face civil litigation resulting in a civil judgment. In 2014, Capital One Financial Corp and three other companies agreed to pay a $75.5 million settlement in a class-action lawsuit alleging the companies used automated dialers to call customers' cell phones without their consent.
We Provide Our Support Staff With the Best Training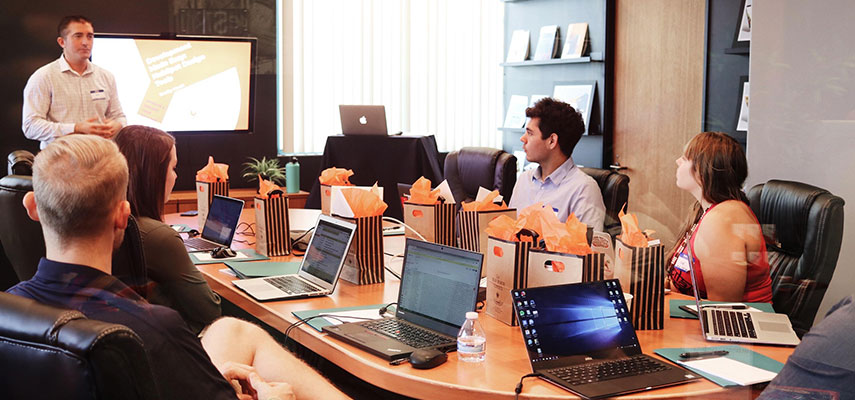 One of the biggest problems companies face when employing their own support staff is the lack of customer support training. On average, businesses invest less on training customer support employees than they do on marketing associates. Maybe this stems from the fact that most customer service jobs are looked down upon as merely entry-level positions. It's a stigma that runs so deep in our society that pop culture typically portrays customer service employees as some pimple-faced kid who could care less, an overworked single parent fumbling about, or a college student biding their time until they get a "real" job.
This sentiment, nonetheless, is rapidly changing as more brands are competing to be the gatekeeper of their industry. With much of marketing and sales taking place virtually or being automated, customer service has become the omnichannel gatekeeper. As a result, higher-level qualifications are expected of today's customer support associates. With nearly 90% of customers switching brands because of poor customer service, this only makes sense.
For the staff at Millennial Services, customer support has always been a high-level position that requires more than people skills. Our inbound phone support agents are trained to have commercial awareness, drive, creativity, and analytical tendencies.
Specialized communications.
Brand-based scripts.
Legal and compliance awareness training.
Personalized service begins with talented agents.
Our Agents Bring Their Best Qualities to the Table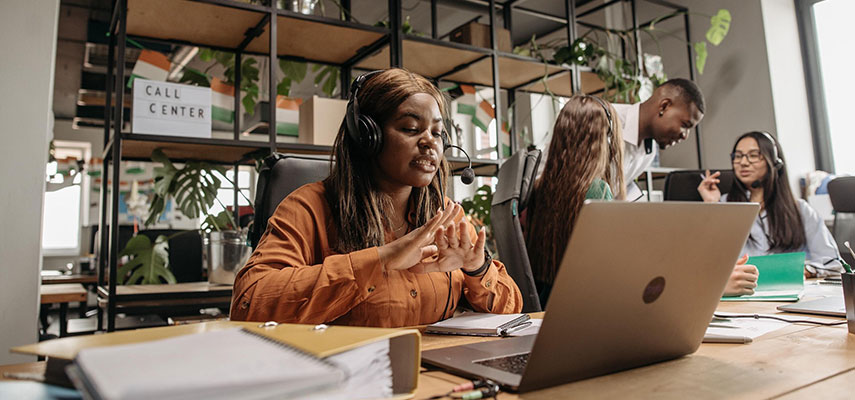 It goes without saying that people who answer phones should be amiable and have a congenial demeanor. People often contact inbound phone support to air out a grievance concerning a product or service. Others are seeking assistance, information, or reassurance. If an agent allows these interactions to affect them psychologically, it may lead them to greet callers in an unfriendly and unpleasant manner. This can become very problematic for everyone involved and tarnish an organization's reputation.
Representatives should always keep in mind that some callers may unleash their frustration on them, but not take it personally. After all, most professional call center representatives know from the start that they're essentially working as mediators for the organization. With that being said,  our agents have been mentally trained to be of service to others, and that compassion comes through. At a minimum, we expect our representative to have the following four qualities:
They should have a friendly, positive attitude.
They need to have patience.
They should be good listeners.
They should be resourceful and knowledgeable.
Final Thoughts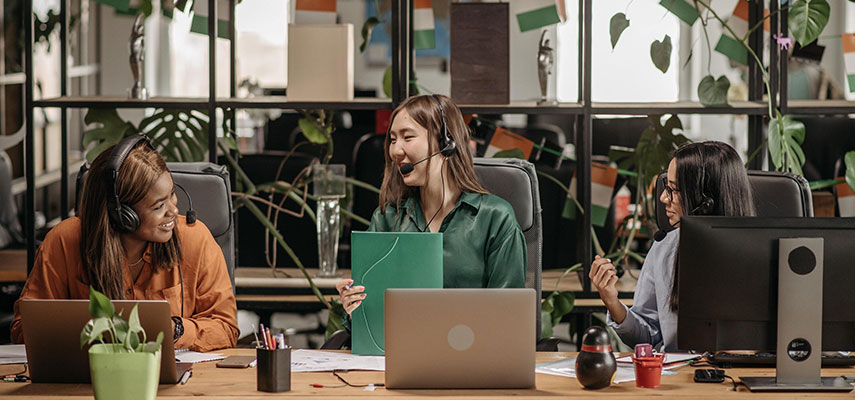 For organizations seeking a dependable inbound phone support partner, Millennial Services is definitely the correct choice. We have a robust technical infrastructure to ensure support calls never get dropped or lost. Unlike other phone support services, Millennial Services prides itself on having a low employee turnover rate. What does this mean for your brand? You know that your calls are handled by well-trained and highly experienced customer support professionals. Not only are our representatives dutiful, but they're strongly loyal to not only our company but our clients as well.
As a company, we believe that investing in our employees plays a part in investing in the world we share. For us, customer service isn't just about doing business, it's about doing it in a socially responsible and meaningful way. To realize the advantages of outsourcing your inbound phone support services with Millennial Services, start a conversation with us today.