Modern businesses have to offer some kind of customer support, a way to keep in contact without in-person scheduling. Inbound and outbound call center support is a way to field inquiries about products and services. This can range from questions about services rendered to general inquiries about how to use, operate, or get a refund for a product.
Inbound customer support leaves everything up to the customer themselves. For example, the client must find the company contact info and then operate an automated system until they find the department they want. Once this occurs, they can then ask for the help they need. Support technicians will ask for the needed info, such as account or order numbers.
This isn't ideal. Leaving contact up to the customer can result in negative experiences. For one thing, they might blame your company when a product is defective. This negativity only builds if they don't reach out. As surprising as it may seem, many clients never do. Which is better for your business?
Frustration Factors
Take into account your client's daily life. While not every client you'll deal with has a day job and family matters 24/7, the fact is that many do. What does this mean for your company? Simply put, relying on your clientele base to make time for inbound calls will result in one-timers who never return.
Dealing with businesses over the phone has not been a pleasant experience for many Americans. Frustrations are many, to the point that they are often the material for TV comedies. Basically, this is an uphill battle for any company that expects its clients to do the work for them. Making the first move isn't easy to do when you expect nothing but trouble.
Company leaders need to look at it this way: even if you all pull together as a team, an inbound call center isn't going to produce the same customer satisfaction that an outbound call center can. This is why Millennial Services offers personable, U.S.-based outbound calls for businesses that care about improving negative outlooks. Our agents are sufficiently trained to follow along with your brand's direction. We can ensure that your customers won't experience the frustrations that they would elsewhere. Contact us today and ask how we can offer the support your clients want.
Outbound Call Center Initiative
Some companies dream up a scenario where their wares are so dynamic that customers will throw themselves and their money towards the product or services. The word "dream" is apt in this context. No matter how great a brand's output is, there will be a portion of the population that doesn't interact unless they have to. After all, consumers want to be catered to—they want quick support that meets their needs.
Asking your customers to take the initiative and reach out just isn't realistic. In fact, some clients will even ignore a bad product just so they don't have to deal with replacements or refunds. This can lead to negative online reviews. Digital word-of-mouth can make or break a company's reputation. You don't want to be the latter.
Outbound call center support never leaves initiative up to the consumers. Our call agents will reach out to current or potential customers and address their problems head-on. Routine calls and follow-ups are a great way to show your clientele base that your company cares. Don't leave the initiative up to your customers—choose Millennial Service's outbound call center for your business needs.
Conducting Surveys and Research
Outbound call center services can help gather information for research purposes. This is a common tactic for companies that take their growth and expansion seriously. Directly connecting with customers—especially those who might not reach out otherwise—is a surefire way to see how your services are being received, and then correct or continue with the direction.
Keeping tabs on brand reception isn't the only reason to utilize outbound call center services. Reaching out is a great way to research new directions. For example, you may have a product that's ready to be upgraded. Before release, wouldn't it be wise to see how the original was holding up? After all, that product might still be relevant. You want to avoid flooding the market with a new version if there is a chance clients won't go for it.
This kind of research could save you from disaster. Millennial Services can offer you the best outbound call center agents in the industry. Our support creates business development, with every follow-up call to collections and affiliate marketing leading to results. Your business can't go wrong with our 24/7 availability and a 100% English-speaking response team. In addition, we will learn your internal support policies, then follow along or suggest new ways of improvement.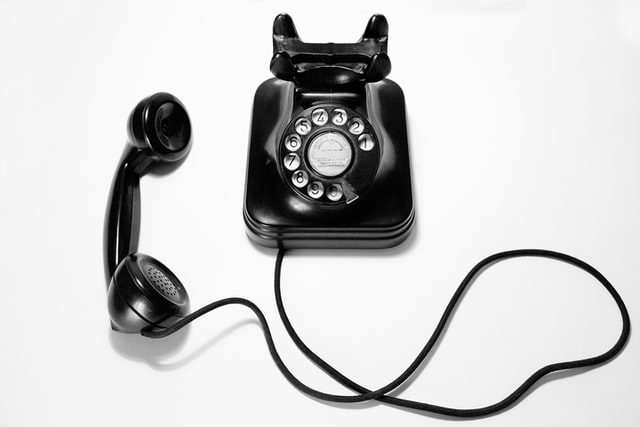 Outbound Call Center: A Clear Choice
There's a clear choice when it comes to this decision. An outbound call center can manage outbound support calls with a workforce that accommodates your company's size and scale. Should the volume needs of your business change, Millennial Services can adjust accordingly. The lesson here is that we adapt to your needs.
We take pride in our call center services, which is why we pre-screen every crew member. We hire for the long-term. By using on-site training, we can see how agents behave during outbound calls or under pressure. Agents learn by studying modern webinars. Basically, our call agents will be well-equipped before they begin working with you. There won't be any unwanted surprises with our employees or their methods.
Let us join up with your team. We're excited to take on new companies to assist with growth and customer connections. Ultimately, we're invested in how our outbound call center services can add to your clientele base and expansion. After all, good business is a joint effort. Contact us today and let's begin making plans.