Posting on social media is one of the most effective ways to market your business. Advertise your goods and services organically through daily posts, or utilize paid social ad platforms to get your name out beyond your followers. Social media marketing makes it easy to directly target people beyond your existing customer base. It's a great way to draw in new customers and show them why your goods/services are top-notch. An effective social media advertising strategy has a lot of moving parts and takes hard work and dedication. The key to success is posting consistently across a variety of different social media platforms.
In addition to simply creating and posting content, it's crucial to interact with your followers over social media. Comments and messages across your various platforms should receive responses within 24 hours. Whether you are just starting out in the world of social media or you're a seasoned pro, don't feel overwhelmed! An outsourcing firm like Millennial Services can support you in your social media endeavors by responding quickly to customers who interact with you across your platforms. Take some time to learn more about social media marketing, how it can help your business, and why outsourcing support agents can be helpful.
Social Media Marketing with Organic Posts
Organic posts are a free way to interact with your followers. Take time every day to create posts and stories on all your social media platforms. The key is to post consistently and be creative with your content. Make sure you aren't posting the same things repeatedly. Here are some ideas of what to include in daily organic posts:
New products 
Information about services 
Sales
Fun facts of the day
Motivational tips
Feel-good stories 
Bits of history 
Throwbacks
Social Media Marketing with Paid Ads
While organic posts only reach people who follow your account, paid posts can be used to target social media users who don't follow you yet. Each social media platform has its own ad manager, where users can upload ad creations, set a budget, and determine a target audience. The key to paid advertising is tracking the results and recording the data to determine if the ad was successful. Key performance indicators like conversions, clicks, impressions, and reach can help you see how people are responding to your ad and if it is influencing their purchasing decisions. Another metric to analyze is the cost per purchase or cost per click. These numbers can help business owners decide if they are setting the proper budget to ensure that they see a good return on investment from the ad.
Consistency Pays Off
When it comes to posting on social media, consistency is key. You will see much better results if you post every day versus once a week. Due to other responsibilities, it can seem overwhelming at first to have to post something every day on each of your social media platforms. Schedule-ahead apps like Later are designed to ease the burden of creating and posting content every day. With apps like Later, you can schedule your social media posts ahead of time to go live on specific days and times. It's a good practice to schedule your posts at least a week out. If something comes up and you want to add or change a post, that's fine, but at least you will have a set of content each week that will post automatically. 
Quick Response Times
Social media means interaction. In fact, it can be one of the easiest ways for customers to interact with their favorite businesses. Many people find it much easier to send a quick question over social media than to call or email. As a business, it is essential for you to focus on getting customer questions answered and complaints addressed in a timely manner. Take the time to list out all the places on social media where a customer could contact you (ex: direct messages, comments, replies to tweets, etc.). Once you have the list, check these spots daily for customer messages. Often, being active on your company's social media channels can be a full-time job. By outsourcing agents to handle your social media interactions 24/7, you can rest assured that all customer messages will be answered right away. 
Diversify Platforms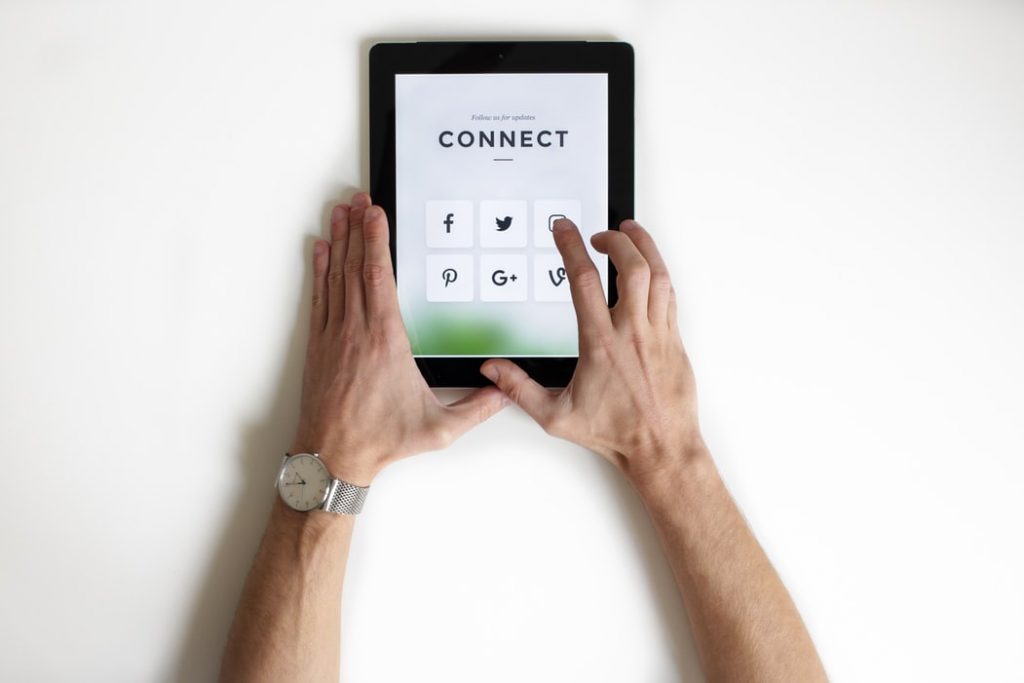 When you invest in the stock market, it's all about diversifying your portfolio. The same idea applies to social media! Instead of just making a Facebook account and calling it a day, explore additional platforms like Instagram, Twitter, Tik Tok, Pinterest, LinkedIn, etc. Using different platforms allows you to reach a larger market. Post organically on each platform, and explore paid ad options. As mentioned above, working with outsourced agents like those at Millennial Services can help you manage customer interactions with your business on all the different platforms. 
It's 2021, and social media marketing is more important than ever! The global pandemic caused a greater surge in the need for ways to communicate and interact virtually. Many businesses used this time to expand their social media presence. As the world slowly returns to the new normal, companies continue to look for ways to grow on social media. Through organic posting and paid ads on various platforms, many companies find a great return on investment from their social media marketing.
At Millennial Services, we are here to help companies across a wide range of industries help manage social media platforms by providing quick responses to any customer who interacts with you over social media. Your customers will be pleased with the quick response time, and you can save time and money you would otherwise spend on hiring and training a full-time social media manager. For more information about outsourcing social media agents, contact Millennial Services today.