It's 2021 and you still don't have an active presence online. Maybe you're a small business that has let grandkids or interns handle it, or you're a medium to large business that is trying to cut costs by outsourcing some work. That's why so many businesses are taking advantage of call center services like outsourced social media. Here's an in-depth look at what goes into being on social media as a business in today's environment. 
What is Social Media?
Social media has taken many, many forms lately. It's no longer just Facebook by any means. Each social media platform has a unique experience and serves a different purpose. 
Facebook still has the largest market share, reaching the broadest audience and the highest amount of people. Twitter is primarily for breaking news and short-form updates that are easily digestible or sharable. Instagram, a subsidiary of Facebook, is most popular amongst teenagers and young adults. It is an image-based platform that allows for the posting of pictures and short videos. 
YouTube is the most popular video-based platform on the internet and is considered the second largest search engine. Pinterest is like Instagram in that it is image-based, but instead of being images the user creates, it is usually media or content created by others. LinkedIn is similar to Facebook, but is geared towards businesspeople. 
There is a long list of social media platforms for people to use, but what about businesses? Should businesses be active on social media platforms? The answer is an unequivocal yes.
Can Social Media Be Used for Business?
Businesses should be extremely active on social media. Not only is it a great way to give people updates about your business, but it also helps you build brand identity and awareness, while also creating content and a digital footprint that search engines can crawl in order to rank you higher when people search for keywords related to your business. Showing people you are an active business can be the difference between landing new customers or not.
People trust businesses that are active on social media far more than businesses that update things sparingly. Social media is a powerful tool, but it's one that needs to be used properly to be effective. You can't post like you would from a personal account. You need to think about what your target customers want to see and create content that will attract them to your business.
This doesn't mean you need to (or should) join every social media network, either. You need to create the right type of content for the right channel and go where the audience is, and that depends on who you are trying to target. Are you trying to reach people over 40? Chances are Facebook would be your most effective channel. Do you have a lot of video content that is educational in nature? Upload it to YouTube with the right tags and it can serve as a reference for queries. 
At the same time, uploading to the wrong channel or with the wrong content will have the opposite impact. Uploading long captions to Instagram is the fastest way to get people to keep scrolling. Trying to put out long-form video content on Twitter is difficult because of the 2:20 media limit put on most accounts. If you are trying to reach the senior citizen population, doing so on TikTok probably isn't a great idea. That is why you need to know how to use social media for your business if you want to be effective. 
How Can My Business Best Use Social Media?
One of the single most important social media websites for business is Facebook. Given how large it is, Facebook can act like Google and reach people through organic or paid promoted posts. The Facebook algorithm is constantly changing and updating to put the right sort of content in front of the right eyes at the right time. You can post videos, pictures, and text posts to Facebook and have them be extremely sharable.
Given that Instagram is an affiliate of Facebook, you can take advantage of the same functionality as Facebook but for a different platform and targeting a younger audience. A fascinating update in the past few years is seeing how Instagram became a marketplace that lets you buy and sell products directly from the app. You shouldn't use Instagram the exact same way you use Facebook, but you can use it as its own tool to attract a different type of customer.
Twitter can be right for businesses, but it shouldn't be your only platform. Posting links to your content on Twitter or content specifically for Twitter is how you can get ahead best. It is tempting to try to do what big brands do and be snarky, but unless you can speak Twitter's unique online language, it is best to not try it. Being authentic to your own brand is always the best choice.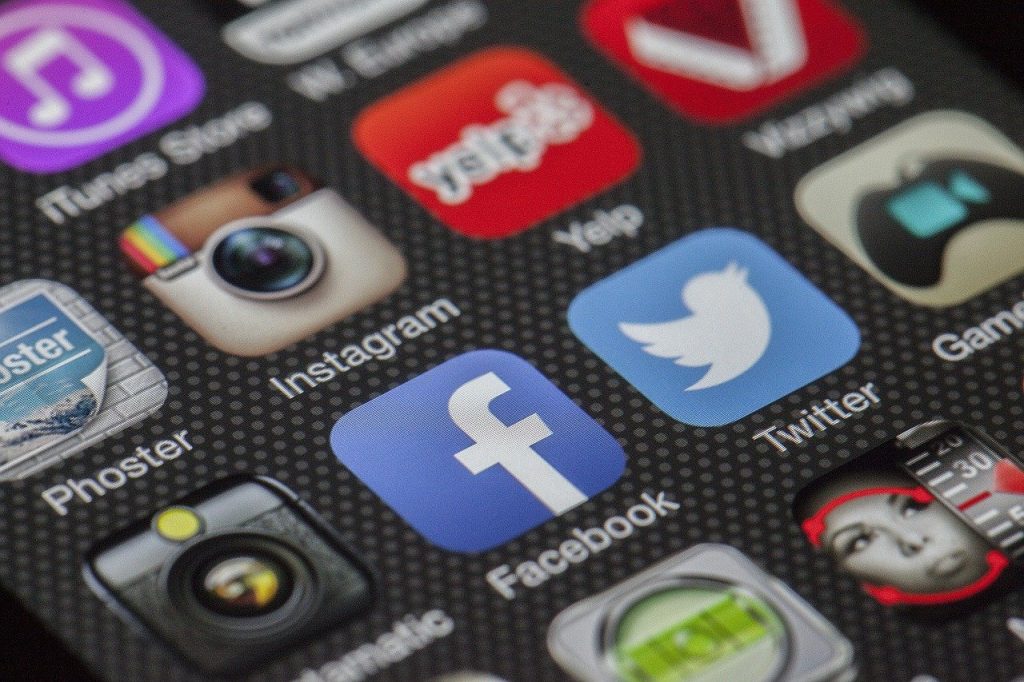 Is Social Media Offered By Call Center Services?
Call centers offer many different services, one of them being social media. Your business requires your full attention; you probably don't want to handle social media leads and it's likely you want your employees to focus on their daily tasks as well. Millennial Services has been providing personalized social media coverage for clients for years. 
You don't need someone on-site to have a strong social media presence. Through careful planning and research, our professionally trained agents handle all of your social media platforms, including lead reporting. You never have to worry about missing an important lead, message, or notification again. Businesses that are active online are the ones that attract the most new customers, so don't wait to get a social media strategy. The only thing you are leaving on the table is more customers. 
Let Millennial Services Handle Your Social Media
Our call center services range from handling your phone lines to helping you dominate in social media. If you have been looking for solutions to your business's issues, Millennial Services is here to help. We are proud to say our work speaks for itself, so check out some of our case studies to see just how we can make a difference for your business. Contact us today for more information about what call center services can do for you.