Today's customers want to be heard and treated with respect. They don't want to feel forgotten or ignored when contacting customer service. A solid inbound customer service process can handle a wide range of inquiries, from simple questions to complex complaints. By establishing an efficient customer service process, you can ensure you're effectively managing every point of contact with your customers. Don't let a customer slip through the cracks. Create a plan and excel at customer service. How can your business stay one step ahead and craft a customer care plan that identifies, tracks, and solves issues quickly? A deeper look will uncover the steps necessary for the execution of a customer care strategy that hedges against uncertainty and leads to lasting customer relationships.
Identify Your Customer's Key Problems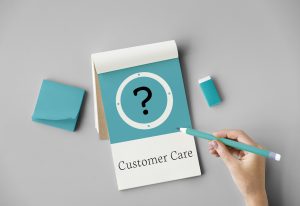 The first step in the execution of your customer care strategy is to understand exactly what problems customers are having with your product or service. For example, if they're frequently asking questions about shipping times, you can address this upfront on your website or online store by providing clearer information on delivery dates. Taking proactive steps such as setting up automated responses or live chat capabilities also helps ensure efficient resolution of issues before they become more serious problems down the line. Knowing what issues your customers are facing can provide valuable feedback for crafting your approach to customer service. It's also good to remember that different customers may have different needs, so it's important to be mindful of the nuances in their comments or queries.
Leverage Data to Glean Insights into the Customer Experience
To start gathering insight into common customer complaints, look at feedback logs, analytics data, and surveys from past customers. You can also take proactive steps such as setting up automated responses or live chat capabilities on your website or online store. Listening carefully and making adjustments based on customer feedback will show them that you're taking their experience seriously.
How to Handle Customer Complaints
Not all complaints are created equal, so it's important to ask yourself a few key questions before taking action. Has this issue arisen before? Are there any patterns or recurring themes? Is there a particular customer who is frequently reporting the same issue? By taking the time to answer these questions, you can identify the root cause of the complaint and prevent it from happening again.
Here are some best practices for handling customer complaints:
Listen to understand, and don't just listen to respond.

It's crucial to pay attention to your customers when they are providing feedback about a problem. Don't brush it off as a mere complaint. There's valuable insight to be gained from their feedback. Happy customers make for a thriving business, and research has shown that when it comes to responses to customer service inquiries, customers value quality over speed. Taking the time to truly hear their concerns and address them thoughtfully will demonstrate that you value their opinions and build trust. To ensure consistent quality service, consider implementing a customer service knowledge base that your team can refer to for guidance. By doing so, you'll be well on your way to satisfying customers and building long-lasting relationships.

Keep your team in the loop.

To keep your business running smoothly, it's important to keep your team in the loop when it comes to customer complaints. Sure, you could handle the complaint on your own and keep it hush-hush, but wouldn't it be better to share it with key contributors? Not only does this help the organization understand what went wrong and how to fix it, but it also shows that you value teamwork and collaboration.

Don't be afraid to apologize.

Admitting your mistakes and apologizing can be a game changer in customer service. Believe it or not, customers value an apology even more than receiving compensation for a mistake. Studies show that a sincere apology can turn around

45% of customer complaints

, while only 23% can be resolved through compensation. So, the next time you're faced with an upset customer, don't hesitate to offer a genuine apology. It just might be the key to winning them over. You can go beyond the status quo by thanking customers for voicing a complaint. To sum up, "Thank your customers for complaining and mean it. Most will never bother to complain. They'll just walk away," says Marilyn Suttle, a customer service and communication expert.

Come up with a viable solution.

Empower your customer service team to resolve complaints quickly and efficiently by identifying the root cause and taking decisive action. Don't leave your customers feeling frustrated and lost by passing them off to countless departments and managers. Make it a priority to implement changes that address recurring issues and prevent future complaints.

Collect feedback.

In the words of Bill Gates, "Your most unhappy customers are your greatest source of learning". Gathering feedback from your customers can unlock valuable insights on how to improve your business. Even negative comments can unlock areas for growth. Take note of any patterns or trends, whether it's a problem with mobile usage or a lack of good customer service, and make sure to reflect on it later. Consider using a CRM to easily track complaints and export them for review, so you can share findings and work towards progress. 
Personalize the Customer Experience
Go above and beyond customer service by personalizing your customers' experience. One of the most powerful customer service strategies is to connect with your customers as individuals. Addressing them by name is a great starting point, but personalization goes beyond that. Take the time to understand their unique needs and preferences, especially for repeat customers. By doing so, you'll foster a strong, lasting relationship with the customer that will keep them coming back for more. Remember, it's not just about sales, it's about building a loyal community.
Communicate and Track the Progress of Issues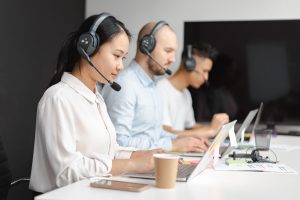 Don't forget that following up with customers within 24 hours of a complaint being lodged is just as important as solving their initial issue itself. First-touch complaint resolution is even better. Quick responses and a commitment to providing excellent service keep customers informed on the progress being made toward resolution. One mistake businesses often make when implementing a customer service plan is not being consistent with communication about the progress of an issue. If a customer contacts your team about an issue, make sure someone follows up with them within 24 hours.
Also, be sure that whoever speaks with the customer stays informed throughout all stages of resolution so they know exactly where things stand at any given time. Using tracking software can make this process much easier by automating follow-up emails and providing visibility into where support tickets stand in the process—this way, customers don't feel forgotten or abandoned during resolution efforts. You can use live chat systems, customer relationship management (CRM) solutions, and even social media platforms to keep track of customer complaints. Whatever solution you choose, make sure it has the capability to give you clear insights into key issues like the frequency of a specific complaint, the pattern of a specific complaint, and how the complaint was previously handled.
Going Beyond Technology to Track Complaints
What can you do to go beyond using technology to follow up with your valued customers and track complaints? Maybe you don't have the budget for it and don't have the time or energy to learn how to use these methods. You can implement a strong follow-up process after purchase. By sending hand-written thank you cards and making 30, 60, and 90-day calls, you can show customers that their satisfaction matters. This personal touch not only helps with retaining customers, it also builds trust and loyalty. Customers will appreciate the effort you put into making their experience with your product or service exceptional.
By following up, you can also provide additional guidance on how to use your product, answer questions, and ensure that customers are getting the most out of what they've purchased.
What Customer Care Strategies Does Your Team Need to Execute?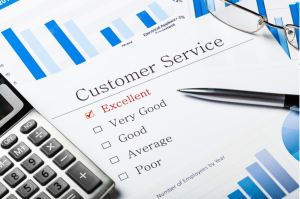 If you're looking to better serve your customers and boost business results, refining the way you manage inbound customer care is a great place to start. With must-haves for success, customizing this process can have tremendous value for both your company's bottom line as well as providing an optimal customer experience.
Leverage Social Media
If you want to keep your inbound leads hooked on your brand, it's time to get creative. Don't let your social channels go stale. Keep your audience engaged by sharing your best content, infographics, and videos. Track your campaign metrics to gain valuable insights into your leads' needs and interests.
Stay in Touch With Customers Via Email
Don't be afraid to keep sending emails. Consistent communication can help establish a deeper connection with prospective customers. Sharing exciting updates and personalized content can inspire them throughout the sales process.
Use Content to Inform and Engage Your Audience
To keep your brand top of mind for your customers, share relevant and attractive content regularly. A great way to do this is through blogging. By writing insightful posts and engaging with your audience, you can keep them hooked and coming back for more. Don't forget to invite them to webinars and encourage them to explore your website. 
Get Your Team on Board
Looking to provide exceptional customer service that improves your brand reputation and drives customer loyalty? It all starts with your team. Achieving buy-in, setting clear goals, and providing consistent feedback can help your team elevate the customer experience to new heights. While it may take time and investment, with the right strategies and incentives, you can transform your customer care program and reap the rewards. To truly ensure success in the execution of your customer care strategy, you need processes and procedures in place that minimize turnaround times while still addressing all queries appropriately. Everyone on your team should be well-trained in these procedures so they can hit maximum response times (such as answering calls within 3 rings) without compromising the quality of service offered. Establishing metrics for measuring performance will serve as guidance for training new hires, allowing everyone working on behalf of your business to strive for excellence in customer satisfaction every day.
Create a Communication Strategy
Creating a communication strategy for your inbound customer care process is crucial.  Depending on your organizational needs, size, and customer preferences, you can tailor your approach. Choose from an array of inbound communication methods, including self-service options like text, chatbots, and automated phone lines. Need a more human touch? Try representative-based options such as voice calls, emails, and live chats. Or, maybe you need a combination of both. As you make your choice, just remember to consider your capacity to manage multiple touchpoints before making a decision. 
Empower Your Care Agents
Another key factor to think about for the execution of your customer care strategy is your care agents. Do you want your care agents to work independently and confidently without heavy supervision? Autonomy is the key. From answering customer queries to managing their accounts, the right amount of autonomy enables your agents to serve your customers better. However, where your agents should land on the autonomy spectrum is not a one-size-fits-all approach. Autonomy depends on training, specialization, and experience. Try to hit the sweet spot for your organization and empower your care agents to exceed customer expectations.
Choose Whether to Use In-House or Outsourced Services
As the master of your customer care domain, it's up to you to decide whether you'll keep your operations in-house or outsource to a third party. However, be aware that both avenues have their pitfalls and perks. If you prefer to keep the reins tight, go in-house for specialized training and control. If you're looking to scale up and expand your operations, it's best to outsource some added manpower. Whatever path you choose, make sure you have the skills and staff to make your decision flourish. Crafting a rock-solid inbound customer care strategy doesn't need to be a drag. With smart planning and a commitment to customer satisfaction, your business can reap the rewards of improved revenue and happy customers. From understanding their needs to defining objectives, creating effective processes, and building a dedicated team, everything should be done with great care. Once you have all these building blocks in place, regular monitoring and management will keep the success rolling. It's an ongoing process that will pay off big time.
Are you ready?