Introduction
Outbound call center services aren't what you think. The same can be said for inbound contact centers. And here's why…
Scaling your business is hard.
There are a million things to do and only so many hours in the day.
Whether your business is just feeling the growing pains or you are an established business, call center outsourcing is a viable solution for winning back your time and spinning up this operational piece of your business economically.
As a business owner or C-suite executive, you need to focus on what will make the most impact. If you or your key staff members are getting pulled off important work to answer the phone, that's a problem.
Outsourcing business operations is the norm — some would say a necessity — in modern times.
Nearly every large organization in the world uses a call center service provider to handle customer service and support.
So, why wouldn't you?
You built a business for freedom. You're an entrepreneur.
I don't think the plan was to create another job for yourself. And if there is one thing we can agree on, I think it is that.
So, if you are still picking up the phone, read on to learn how outbound call center services and inbound call center solutions can completely change the game without changing the experience for you or your customers.
Call Center Services AKA Business Process Outsourcing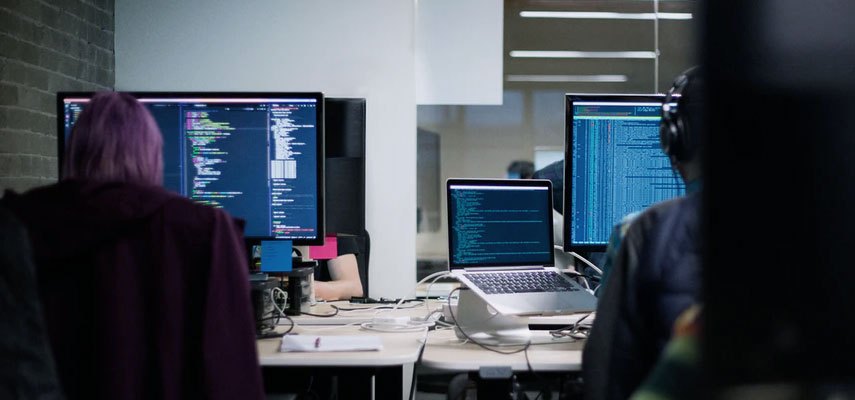 The call center services industry is a vertical within business process outsourcing that enables companies to use top call center outsourcing companies to carry out inbound or outbound business-related tasks.
These tasks can vary by industry and need. The most common reason businesses use call center services are simple — it's about reducing overhead; saving money; focusing employees on high level work, not tasks that can be delegated or outsourced.
Some examples and types of call centers:
Telemarketing
Inbound sales
Customer service
Technical support
24/7 answering service
That list is by no means exhaustive, but illustrative of the reasons companies to choose find the best call center for their needs.
The reality is that with the right processes in place anything can be outsourced while still maintaining the quality and level of service you and your customers expect.
To get there, though, you have to find the right partner. That starts with understanding the various types of call centers, but also includes a careful vetting process to make a sound business decision.
Answering Services vs. Call Center Services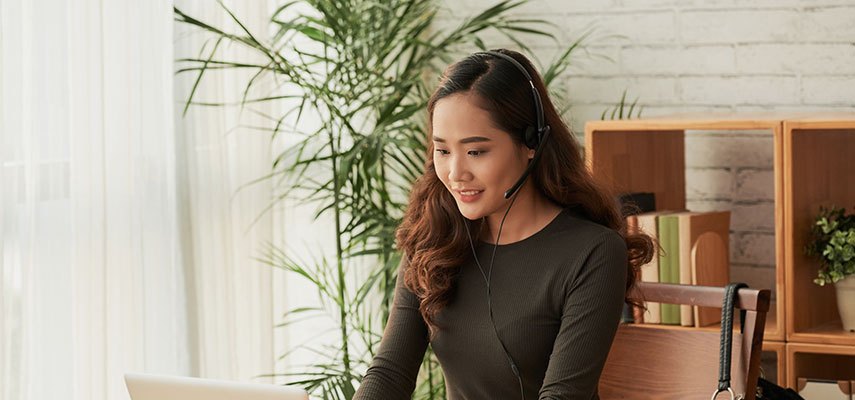 Let's start with a basic distinction. It's tempting to think of answering services and call center services as one and the same. But, even though they are closely related, they actually differ in a couple of important ways.
Call center services are general in nature. They deal with basic customer support questions, and tend to be industry-agnostic. But, depending on the service you hire, they can also offer secondary inbound and outbound services (more on those below)
Answering services are more specific. They tend to be specialized for one industry, focusing on topics like technical support and in-depth customer service. This service requires a significant degree of knowledge about your business and the industry you're operating in.
Answering services are actually a type of call center service, but not all call centers are answering centers. In either case, they act as the first line between your business and your audience, whether it's by answering calls or making those calls themselves.
One distinction you need to make is what type of call center service does your business need: inbound vs. outbound.
What Is An Outbound Call Center?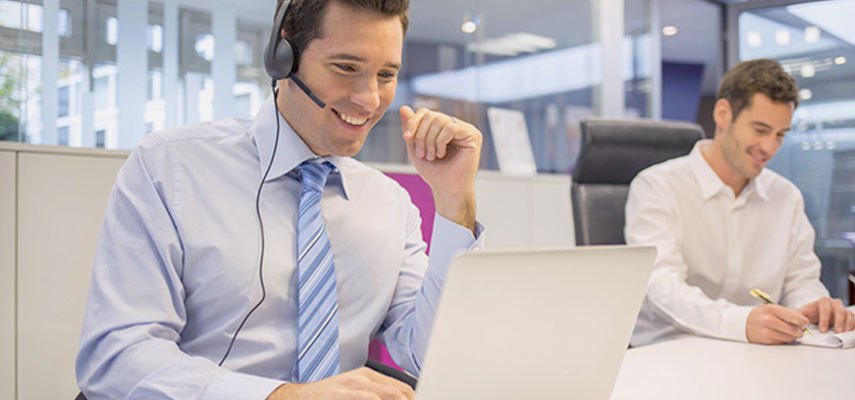 An outbound system has call center agents make calls on your behalf. Outbound call centers primarily focus on telemarketing services and cold calls, usually with a heavy sales focus.
Companies leverage call centers to outsource portions of the sales process or for cold calling potential prospects.
There are a number of advantages to leveraging a call center this way.
It increases flexibility, removing the dependance on the availability of your own sales agents.
It lowers operational costs, especially when the call center charges commission rather than a flat flee.
It increases productivity for internal sales agents, who can focus on more qualified leads.
Companies looking to scale their outbound sales process can find outbound call centers particularly useful for cold calling and generating leads. Beyond cold calls, telemarketing services might also include winning back lost customers, performing customer experience surveys, and more.
You can also hire an outbound call center for market research, conducting surveys designed to better understand your audience and improve your business.
What Is An Inbound Call Center?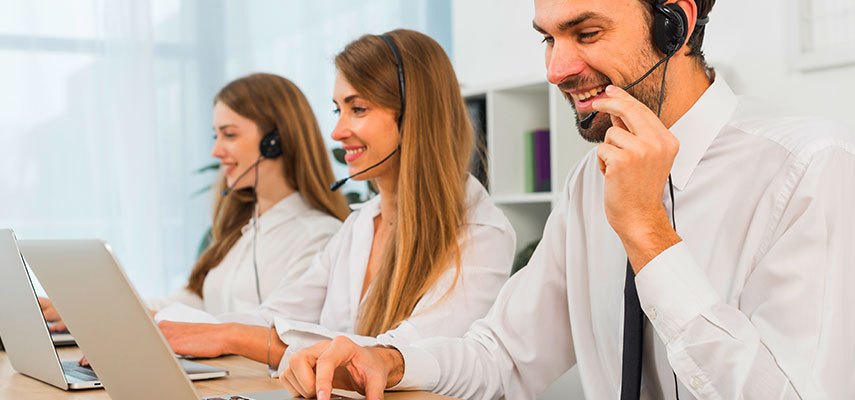 Unlike their outbound counterpart, inbound call centers field incoming calls to the business and either handle the call based on a process outlined by your business or escalate the call to the appropriate department based on the call.
Companies that offer around the clock support to customers can rely on 24/7 contact centers answer incoming calls and manage help desk functions in order to maintain a high response rate and fast customer service.
Why should you outsource inbound calls?
The call volume is just too high to manage.
You don't have the time or resources to train your staff on handling phone calls.
You need to focus your internal resources on marketing your products and services.
You need help in appointment setting for your service-based business.
Inbound call center services, in other words, are less focused on sales and become serve more of a customer support function. Alternatively, they might help in your order processing tasks. Think about outsourcing the process of answering calls if you want (and need) to prioritize customer experience.
What to Look for in a Call Center Service
With the basic distinction between inbound and outbound calling established, let's focus on finding an option that meets your needs.
At first glance, it might seem like most of the companies you're looking into are created equal. The services offered are almost identical, and they all promote their business in similar ways. In reality, that's far from the case.
As soon as you start to get specific, the services you find start drifting apart. Now, the differences become clearer.
Let's dig into some of the questions you might want to ask yourself as you think about outsourcing your outbound or inbound calls.
International vs. U.S.-Based Call Centers
We've all been on the phone with Sam or Max, the customer help desk agent of undefined country of origin. That's not, in isolation, a bad thing. Companies outsourcing their customer service lines to more cost-efficient countries is certainly nothing new.
It's important to understand whether or not the call center you're looking to hire is based in the U.S. or in a different country, for a number of reasons:
International call centers are typically much more cost-effective.
Domestic call centers typically offer more services.
The agents at domestic centers don't have an accent, making them easier to understand for some of your customers.
Take price out of the equation, and a domestic partner tends to be the better choice. Choose an international alternative only if you can't afford it and the alternative would be working with no cost center at all.
Dedicated and/or Shared Agents?
Dedicated agents are assigned only to your company. They learn about the nuances required to answer customer service calls or making outbound service calls on your behalf. They might be hired help, but they're your hired help.
Shared agents work with a number of companies on a given day. They answer phones for other clients as well, only paying attention to your needs when needed at a given time.
You might think that dedicated agents are better. In many situations, that's true. They can better answer complex questions and build a more consistent customer experience.
There's something to be said for shared agents, though. Especially for more general customer service needs, they're significantly less expensive. If your company doesn't require dedicated attention every minute of every day, this model is better for your bottom line.
It's not a clear-cut choice between these two options, either.
Call Reporting
When the partnership starts, the call center will be an extension of your business. Your customers won't even know the people they talk to aren't part of your brand.
That means you have to know what's going on when those calls occur. When you look for the right call center, always ask about the reporting function.
There's a wide range between the answers you get. Every center offers reports, but some only include basic numbers on the amount of calls handled by agents. If you really want to benefit from this partnership, that's not enough.
Instead, look for the deeper numbers. The analytics that actually tell you how the call center is performing.
That might mean real-time data analytics, complete with visualization opportunities for an easy overview. It might mean recorded calls so you always know what happened.
What it should definitely mean, though, is a reporting option that keeps you happy and confident about the work that's being done on your behalf.
What to Ask Your Call Center Services Provider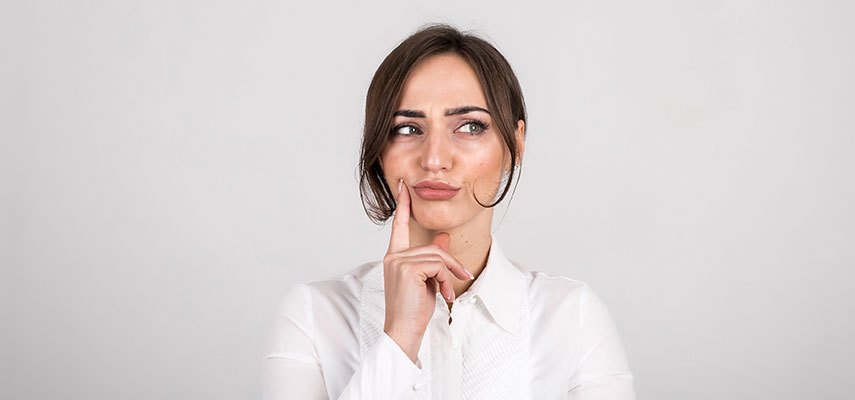 We've hit on the basic distinction points between outbound and inbound call center services. So let's dig deeper.
As you do your research, you'll sooner or later get on the phone with potential partners. Ask the right questions to know how you can and should prioritize them in order of how helpful they'll be to your company.
How can you help me reach my business goals?
What part of my customer service, sales, or market research efforts can you take on?
Do your services focus on inbound or outbound calling?
What is your pricing model?
What amount does the typical client spend with you?
How much involvement do you require and recommend with my outsourced calls?
Where will the call center be located, domestically or internationally?
What language will the call center agents speak?
What is their first language?
What is the cultural background of the call center's location?
What do I need to know about privacy laws in the country the call center operates?
Are there any security concerns when working with you?
Will the agents be dedicated or shared with other companies?
If your agents are shared, how will they divide their time between me and other companies?
How much control will my company have over hiring the agents?
How will you ensure that the quality standards I set are met for every call?
How do you track each call, and what reports do you offer to help in that effort?
How can you ensure that my customers won't notice the service is outsourced?
How can you help me scale inbound and outbound calling as my company grows?
Do you operate 24/7, or are there specific hours of operations I need to know about?
Do you offer only phone communication outsourcing, or other channels such as email as well?
How customizable are your call scripts compared to other company you work with?
What call center software will you use to call and track those calls?
How customizable is that software to my company's unique needs?
Will your call center be able to receive calls from my customer, regardless of location?
Of course, that list is not complete. It covers most of the important areas you need to know before you make a selection. That doesn't mean you can't ask more.
If your industry is specific and you're looking for those specific services, ask about the industry.
If you already have an internal system set up, ask how that can integrate with the outsourced system.
There is no limit to asking questions. You should ask those questions. Leave no stone unturned to make sure that the partner you select actually makes sense for your situation.
Call Center Services Pricing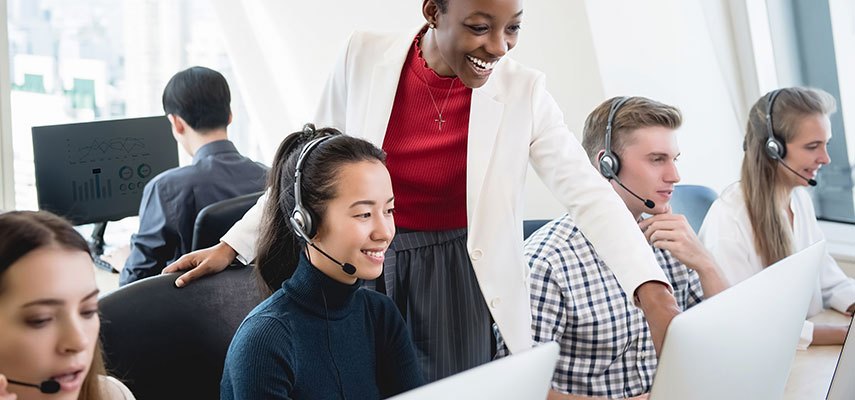 As you might have guessed from the above questions and emphasis, pricing inevitably becomes an important factor in finding the right call center.
First, an important point. In almost every scenario, using a BPO cost center is cheaper than hiring and maintaining your own staff.
The key here is the flexibility. You're paying the agents by their work, which may well not be full-time. Fixed costs for facilities are non-existent. Combine both, and you get the significant pricing advantage of call outsourcing.
Even once you've made that determination, the pricing considerations are just starting. Call center models tend to vary according to needs and business structure.
Output Models
Quantitatives matter here. You pay the call center based on their output. Think a certain price for every call made or for every production hour.
This price-effective model is especially common because it sets a standard of output that your call center has incentives to achieve. At the same time, it doesn't focus on quality metrics and you have to trust that 'productivity' actually means positive production for your business.
Full-Time Employee Models
In this option, you pay for every agent working for you. That ensures the vendor never over-staff, and leads to the most consistent monthly costs of these three models.
But there's no incentive for efficiency or productivity. Theoretically, the agents might never field a call and still get paid. When volume increases, the staff might also get stretched thin in scaling up.
Finding a Call Center Partner to Serve Your Needs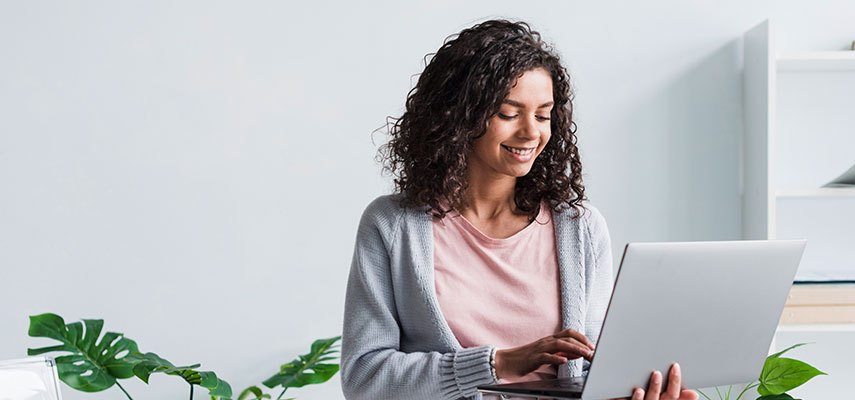 Scaling your business is hard. We aren't telling you anything new there. The more help you get, the better.
So why focus some of your energy on answering the phone or calling your audiences? Why not spend that time on what you do best: growing your business?
Because your customers, prospects, and target audience expects those phones to be answered.
Because your sales wouldn't scale with you if it weren't for some cold calling and market research.
None of that, though, means that you're on your own. With the right strategy and understanding, outsourcing to a call center might just be the choice that gets you back on track and building to scale.
It's not easy. But it's also far from impossible.
You just need to know what call center to look for, and what questions to ask. Before you know it, you're partnering with a vendor who has your best interests in mind and helps you scale your sales, customer service, and tech support accordingly.
And isn't that what we're all looking for?