Omnichannel services are the best way for businesses to stay relevant in today's times. The COVID-19 global pandemic has caused customers to seek out different channels to interact with their favorite companies. For example, many people are now seeking "virtual" or over the phone interactions as opposed to in-person interactions. It is important that companies have the ability to engage their customers in a variety of different ways. One important channel of communication is to provide customers with inbound call center services. Inbound call centers provide your customer with a place to call and reach a friendly representative who will help answer their questions. It is crucial that these calls are answered by representatives that are friendly, patient, good listeners, and knowledgeable/resourceful about how they can help.
Inbound Call Center Services Agents Should Have a Friendly, Positive Attitude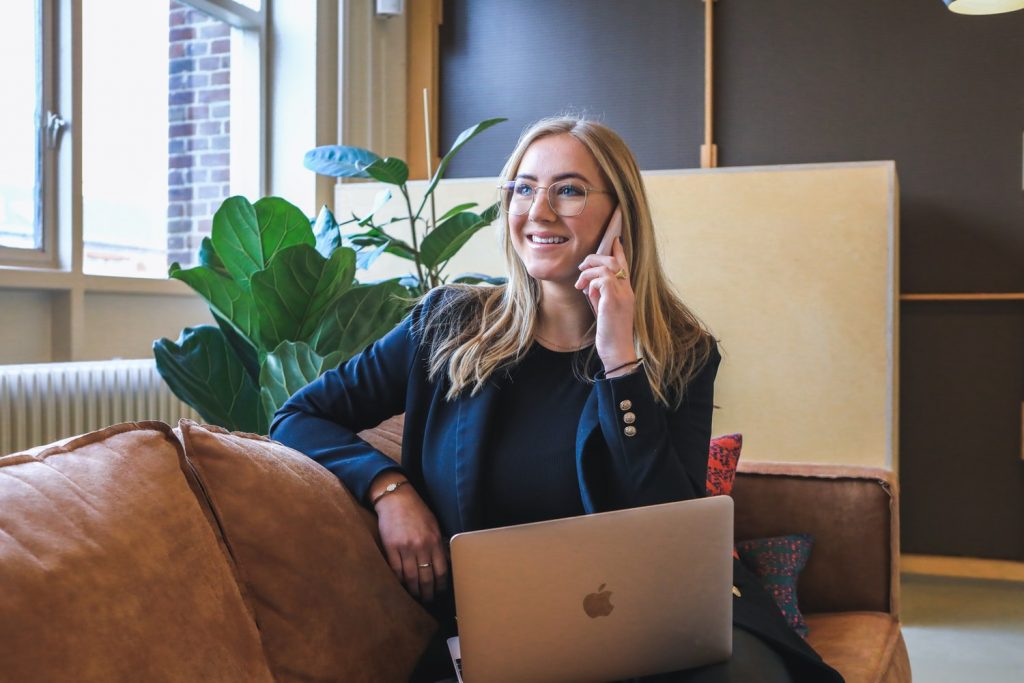 First and foremost, the person answering the phone should be friendly and have a positive attitude. Often, people who contact call centers are complaining about a product or service. They want help, guidance, and reassurance and it can be very problematic if they are met with an answer from an unfriendly representative. The representative should maintain this friendly, positive demeanor throughout the duration of the call. Even if the customer is not happy with the product or service, at least they will see that you are treating them kindly and respectfully. Remember, at the end of the day, the customer is always right.
Another way to establish a good relationship with callers is for agents to be friendly in a personal way. Avoid using standard, impersonal responses that sound like you are reading from a script. Get to know the customer in the short time on the phone. This is a great way to establish good customer service and make people feel like they are being heard.
Patience
Another important quality inbound call center reps need to have is patience. As mentioned above, not every customer who calls is going to be happy and pleasant. Call center reps deal with many customers who have issues or complaints about products or services. It is important that the agent is patient and not trying to rush the customer through the call. The agent should be giving them all the time they need to explain their situation. Also, agents should be patient when they are providing solutions and information. Customers may not understand what you are saying the first time around, but agents should always remain patient and be willing to explain as many times as necessary. Patience is especially important when it gets busy at the call center. During times like the holidays, there may be a spike in calls. Even though the phone may be ringing every few minutes, it is important that each customer speaks with an agent who is patient and not rushing them to get off the phone.
Good Listener
It is critical that inbound call center agents are good listeners. Whether a customer is calling to complain or calling to give the business a compliment, they want to be heard. Agents should utilize active listening skills where they listen and then ask relevant questions to make sure they are properly understanding. Sending a email after the call summarizing what was discussed is a great way for companies to show that they are truly listening and invested in their customers.
Resourceful & Knowledgeable
Perhaps most important of all, inbound call center agents need to be resourceful and knowledgeable. First, they need to be able to provide customers with the resources they need to get problems solved. Whether this means providing a link or sending a prepaid return label, it is important that agents are quickly able to provide tangible resources to customers when needed. It is also important that the agent is extremely knowledgeable about the ins and outs of the company. When a customer places a call to a company, they expect the person who answers the phone to know what they are talking about. If they reach an agent who seems confused or unable to help, this looks bad for the company. Proper and extensive training is the best way to make sure that an agent is fully confident in what the business does and what the customers need.  
Inbound Call Center Services Help
Answering inbound calls all day is easily a full-time job. Some companies don't have the staff to devote someone or more than one person to operating the phone line all day. If this is the case, look into outsourcing call center agents. Millennial Services provides companies with US based inbound call center agents. These agents possess all the qualities listed above and more! Your customers will have no idea that these agents technically don't work for your company. This is a great way to save time and money and allow your employees to focus on other duties. Outsourcing call center help doesn't have to happen 24/7. Your company can choose to scale up and down the help depending on what times are most busy. 
Inbound call center services are a great thing to add to your company's omnichannel strategy. This is a space where customers can call in with questions, complaints, and compliments. The success of an inbound call center all depends on the agents. During inbound phone calls, the agents become the representative of your company and brand. The goal is to keep customers happy and provide them with solutions when necessary. Each call center agent should be friendly, patient, and resourceful/knowledgeable. They should also be a good listener and always have a positive attitude. All of our call center support agents at Millennial Services have these qualities. By outsourcing your call agents to us, you can be sure that your customers will receive high-quality services and that your KPIs will go through the roof. For more information about inbound call service and other omnichannel offerings, contact Millennial Services today.