In order to survive in today's digital world, it is important for retailers to have an e-commerce platform. Beyond simply having an e-commerce platform, this platform needs to be easy to use, visually pleasing, and provide opportunities for customers to interact if they have questions. Without having all of these things, you run the risk of someone reaching your website and then immediately going elsewhere without making a purchase. At Millennial Services, we can serve as your support center. We can handle all incoming questions customers have while on your e-commerce platform. From being an inbound call center to interacting with customers via live chat, we aim to support you through as many channels as possible. Read on to learn about 4 things we do to help enhance your e-commerce platform.
Chat Support
When customers are shopping online, they often want instant help. If they do not have the ability to get instant help, unfortunately they will frequently leave without making a purchase. A chat service can help convert those "on the fence" customers to making a purchase. Your customers will be pleased with the quick responses they get to their questions. At Millennial Services, we provide 24/7 1-on-1 live chat support. Even if a customer has a question about a product at 2:00 AM, we are here to answer.
These chat services will also increase your customer retention rate. Your customers will be so pleased with this service that they will want to keep coming back to your site whenever they need a product. In addition, our chat services are scalable. We can handle your chat 24/7 all the time, or we can just be available to help during high-volume times. Examples of high-volume times include the holidays or during this COVID-19 pandemic, where many customers have been shopping online as opposed to in stores.
Email Support
Another service we provide that is extremely beneficial to e-commerce platforms is email support. Often when customers have longer, more complex questions, they would rather type them out over email instead of over live chat. When it comes to email, the quicker the response, the better. Our team can be available 24/7 to answer emails in a timely manner. We connect with your customers to answer their questions and hopefully drive their business back to your e-commerce platform to make a purchase. When it comes to email support, your customers will be impressed with the friendly, helpful response they receive in a matter of minutes. Just like with our chat support, this service is scalable. You pick the times you need our support and we will be there!
Inbound Call Center Phone Support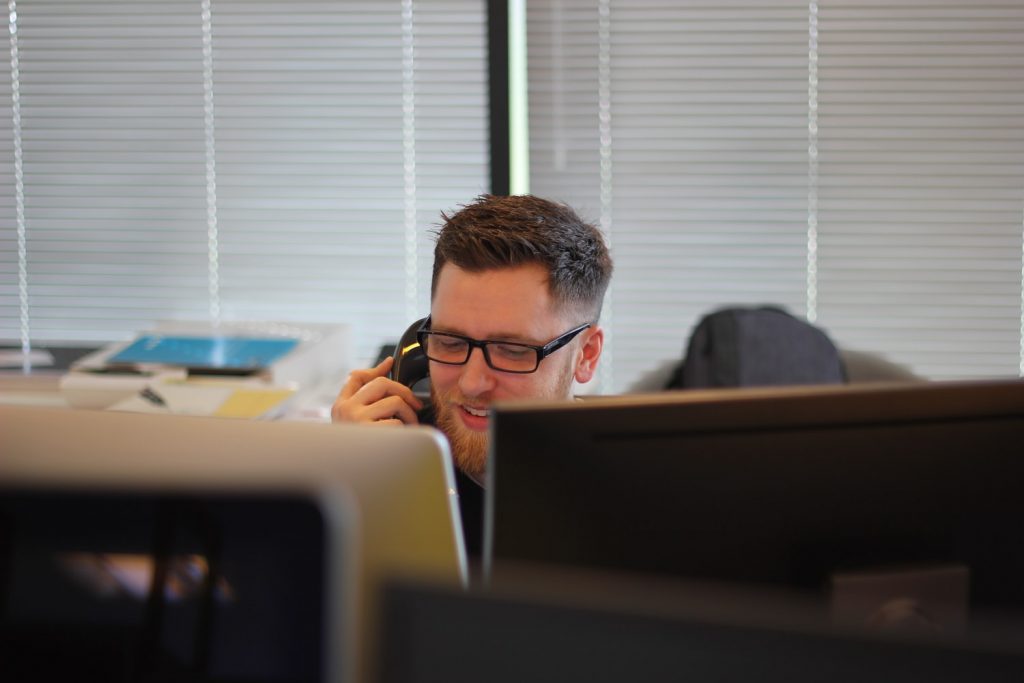 At Millennial Services, we also serve as an inbound call center for your customers. You will always have customers who prefer to interact and get their questions answered over the phone. This is especially true of older customers who might not be as fond of using computers.
Our inbound call team is available 24/7 and is completely US-based. We answer the phone with a positive, helpful attitude and provide your customers with the support they need. Whether this is helping them find a product or aiding them in resetting their password for their account on your website, we are here to help. When it comes to inbound calls, we can handle all of them, or we can step in to aid your on-call team during high-volume times. We are here to support you in whatever way makes the most sense.
Social Media Support
Social media is another platform that customers use to communicate with businesses. This is especially popular with the younger crowd, who spends hours each day surfing platforms like Instagram and Facebook. At Millennial Services, we know that customer interactions on social media can be numerous and frequent. Whether this is through direct messages or comments, we are here to read these interactions and provide support. Our team contains US-based, pre-trained social media agents who will serve as ambassadors for your company.
We can help with things like escalations, feedback, bug flagging, reorders, refunds, and more! As with our other services, we are available 24 hours a day to serve your customers over social media. This is helpful because the holidays are typically a time where customers have a lot of questions. While your staff is off on their holiday vacations, we can handle social media requests. This means your customers continue to have seamless interactions. Our social media support will help you get an increase in your customer conversion rate. Often, customers can shop with you directly via Instagram and Facebook, so having a support agent on-call to help is a great way to answer the questions of social media shoppers.
Ready for Inbound Call Center Support and More?
At Millennial Services, our goal is to help your e-commerce platform be as profitable as possible. To achieve this goal, we provide support to your customers across various channels. Not only can we serve as an inbound call center, but we can also help customers via live chat, email, and social media. Different types of customers like to ask questions via different platforms. We cover all these platforms to make sure that each customer feels supported and is hopefully directed back to your site to make a purchase. In today's world, people expect answers quickly. Between the internet and phones, so much information is available at our fingertips. As unfortunate as it may be, you will literally lose customers if you aren't able to respond to their questions, comments, and needs almost instantaneously.
As a business, you may not have a full-time staff to dedicate to chat, phone, email, and social media support all day long. At Millennial Services, we provide that staff for you. We also provide the added benefit of having 24/7/365 support available for your customers. For more information on the support we provide and how it can help your e-commerce business, contact us today.