Phone support is a large part of many successful businesses. While many people love to communicate over email or text, there is nothing quite like a phone call. Speaking over the phone minimizes the back-and-forth that comes with email. A phone call often leads to quicker solutions. Phone support is also a lot easier for customers who aren't tech-savvy with email and online chats. Providing your customers with the best phone support possible often means outsourcing the call center. This helps free up your employees to do other work while allowing your customers to reach a person quickly with a low wait time. Outsourcing call center services is a great way to extend your business reach and significantly improve the quality of your customer service.
Increase Customer Retention
First, an outsourced call center can help improve customer retention rates. While companies always need new customers to help their business grow, it's essential to retain their previous customers as well. By providing helpful customer support through a call center, you are likelier to keep your current customers. If they call with questions about your product or service, they will be impressed that they are able to speak with a human representative instead of a robot. They will also be pleased with the low wait time and the high-quality help they receive from the representative. Your company can also use your call center to make outbound calls and check in with customers who may not have shopped with you for a while. By reaching out and giving them some sort of incentive to come back, you can significantly improve customer retention rates.
Better Follow-Up Support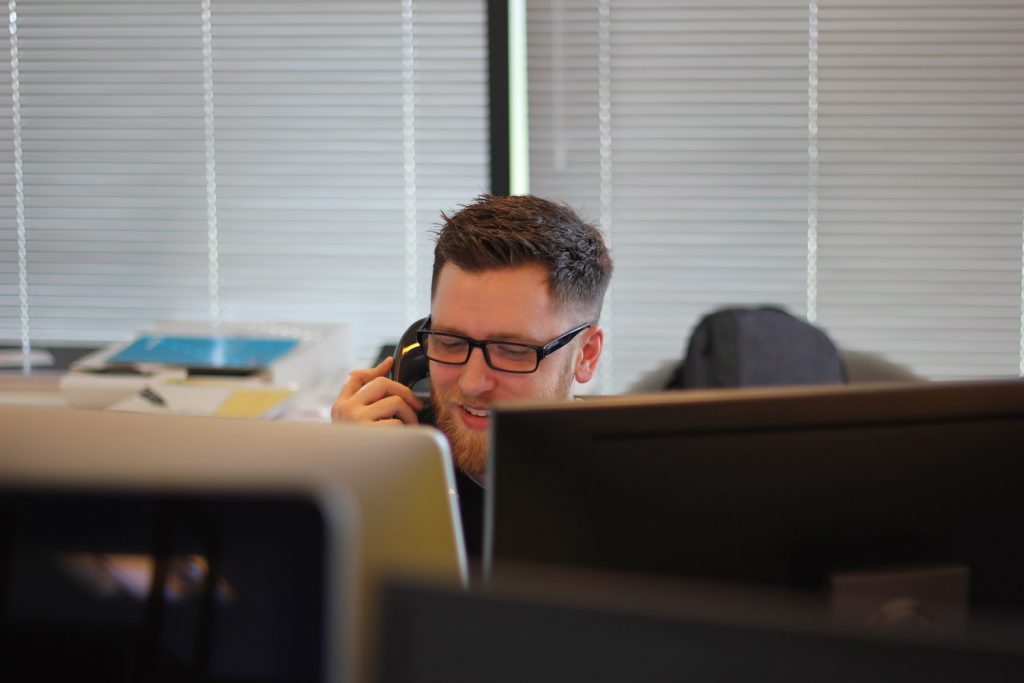 Another great way to use the outsourced call center to extend your business reach is to follow up with customers after they have bought your product or used your service. Here are some ideas of how to follow up with customers based on specific industries:
Travel and Hospitality: After a customer stays at your hotel, give them a follow-up call to see how they enjoyed your stay. Your customers will be impressed and more likely to stay at your hotel in the future.
Insurance: Call any new customers a few weeks after they sign up for insurance coverage. Check to see if they have any questions about their new policy. Provide them with the necessary contact information in case they come up with questions at a later time.
Healthcare: Follow up with patients to see how their doctor's appointment, pharmacy visit, or hospital stay went. The patient will be appreciative of getting the chance to share feedback. Your organization will be providing excellent patient services by continuing to care even after they have had their medical care.
Subscription Services: Follow up with new subscribers. See if they are happy with their subscription and ask if they have any questions or concerns. Additionally, follow up with subscribers right before their subscription period is over. Let them know about any new subscription deals you have or additional interesting add-ons. This is a great way to retain subscribers for another year.
Ecommerce Store: Running a store online is a lot of work! One crucial aspect is connecting with customers in a personal way, since shopping online can be very impersonal. Check in with customers a couple of weeks after they have received their product. Make sure they are happy with the quality and if they ask, share with them your return policy.
We know all this may seem like a lot of work, especially if your business is large. Following up with customers may seem totally unmanageable. By outsourcing call center services, you can leave the day-to-day calling grunt work to your outsourced agents while you continue focusing on growing your business.
Reach New Customers Through Call Center Service
Lead generation is a popular term in the marketing world. It's a way to reach out to potential customers, get them engaged with your brand, and then hopefully gain them as customers for life. Your outsourced agents will work with your sales team to learn everything there is to know about the new customers. With a list of phone numbers and an action plan, the agents will give these potential customers a call. In this type of situation, your outsourced call center becomes another arm to your marketing team!
Provide Instant Help
Finally, your business can extend its reach by being able to provide instant help. An outsourced fully staffed 24/7 phone line can answer calls at any time so that your customers won't have to wait. How many times have you called somewhere only to be answered by a bot and then put on hold for 10, 20, 30+ minutes? That experience is frustrating and doesn't look good for a company. By having a human answer and little to no wait time, your company can truly differentiate itself in the realm of customer service. Remember, customer service is important! According to Microsoft's State of Global Customer Service Report, 58% of customers state that customer service is a very important factor that affects their choice of brand.
Will Outsourced Call Center Services be as Helpful as In-House Employees?
The question every company has: how will outsourced call center agents stack up against in-house employees? At Millennial Services, our operations are so seamless that your customers will have no idea they are talking to an outsourced agent. We meet with your company to learn everything there is to know about your business. Our agents go through extensive training to make sure they are well prepared to help your customers with any issues.
Outsourcing call center services will not only save your company a lot of time, money, and energy, but it will also help you extend your business reach. From helping retain customers to getting new customers, an outsourced calling center will elevate your overall customer service offerings. For more information about outsourcing call center agents and how that would look in your business model, contact Millennial Services