Is your business getting overwhelmed with phone calls? Are your employees struggling to complete their daily tasks while also helping customers over the phone? If either of these situations applies to your company, it's time to consider call center outsourcing. At Millennial Services, we provide your company with agents who can perform inbound and outbound calling services. Our agents are US-based and English-speaking. Whether you need the services all year long or just during your busy season, we are here to help. You'll quickly find that by outsourcing the call center, you will save your company time, money, and energy, all while improving customer services and increasing customer retention. Here are four signs that your company is ready to outsource your call center.
Large Volume of Calls
If you are receiving a large volume of calls every day, it's time to consider outsourcing your call center. Often, it initially makes sense for a company to operate its call center in-house. As companies grow, though, the volume of calls can become overwhelming and take up a considerable amount of valuable time. Current employees must turn their focus to calls and away from other meaningful work. In other cases, you might have to hire new employees specifically dedicated to running the phone line. The easy answer is outsourcing your call center. When a customer calls, they will have no idea that they are speaking to an outsourced agent versus an in-house employee.
Each agent is trained on the daily operations of your business and the strategies they can use to help callers. Whether they are helping with returns or aiding customers in setting up software, outsourced agents are up for the job. By outsourcing the call center, you take the burden of answering hundreds of calls each day off your employees and transfer it to your outsourced agents. Also, with a large volume of calls, your customers are most likely experiencing lengthy wait times. By outsourcing your call center, multiple agents can run your phone line, so wait time is minimal. Customers dislike being put on hold. Often, they will hang up after just a few minutes. This leads to an unhappy customer who most likely won't want to deal with your business again. Keep your customers happy and your calls answered quickly by outsourcing a call center.
Overworked Employees Need Call Center Outsourcing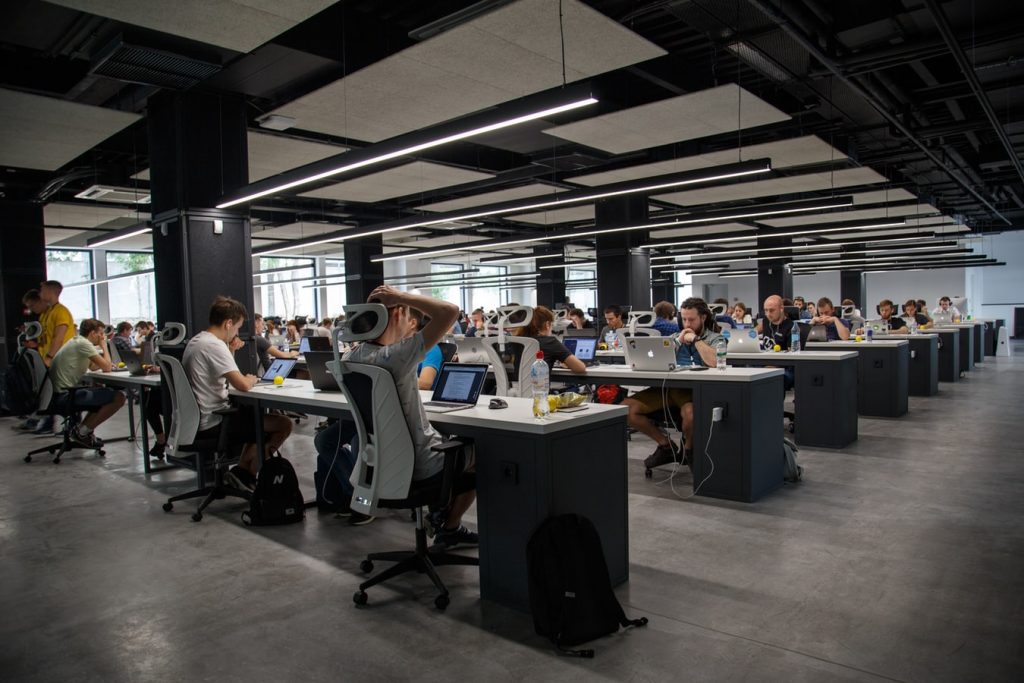 A lot of small businesses have overworked employees. Each member of the team oversees a variety of tasks every day. As companies grow, employees take on more and more work. If you have one or several employees running your call center, that is often not their only responsibility. Whether they also run the website, oversee the online chat, or process returns, it's common for employees at small businesses to have full plates. If you notice your employees who work the phone lines are overworked, it's time to release them from this duty. The best way to do so is by outsourcing the call center. Some companies choose to hire additional team members to handle calls, but this can end up being costly. Between paying their salaries, insurance, and other costs, it ends up being a more economical choice to outsource your call center.
At Millennial Services, our talented agents will work alongside your company to transfer the work from your employees to ours. We will take over your call center, alleviating pressure on your staff members. Once your employees are free from answering calls, they can focus on other meaningful work that can help your company continue to grow.
Call Center Outsourcing During Busy Seasons
Does your company experience busy seasons? For example, retailers are busiest during the holiday season. The hospitality industry is busy during the summer. You may notice that your phones are ringing off the hook during these busy times. Millennial Services offers scaled call center services – meaning when times are busy, we ramp up our help, and when times are slower, we ramp back down. We can help with anything, whether it's processing returns, assisting customers with making reservations, or managing subscriptions. Take some of your busy season stress away by outsourcing your call center.
You Want to Improve Customer Service
Most importantly, outsourcing your call center is an easy way to improve customer services. Enhanced customer service leads to better reviews, a higher customer retention rate, and all of this can lead to higher profits. According to HubSpot Research, "93% of customers are likely to make repeat purchases with companies who offer excellent customer service." As seen by this survey, high-quality customer service is a critical factor in determining customer retention. Another study done by Zendesk notes that "60% of customers feel that long holds and wait times are the most frustrating parts of a service experience." Outsourcing your call center is one easy way to significantly improve your customer service. Between improving customer retention and minimizing customer frustration, you will be able to see your customer base grow thanks to your outsourced call center.
Call center outsourcing is a big step but an essential one. If your company and employees are overwhelmed by the number of calls received each day or during busy times of the year, it's time to outsource your call center. At Millennial Services, our highly trained agents are ready to answer calls from your customers and help them find solutions to their problems. Wait time is reduced. No more passing off phone calls from person to person. Our agents are friendly, and the overall experience is enjoyable for your customers. From higher customer retention rates to an increase in profit, your company is sure to see outstanding KPIs when you outsource your call center. For more information about call center outsourcing and other omnichannel services, contact Millennial Services today.