Local Ratings and Reviews
It's almost impossible to find a business that has absolutely no online presence in today's digital age. With online review sites like Yelp, even tiny family-run home businesses find themselves with an online presence—solicited or not. Whether it's a website built using Wix, a page on social media, or a pricey mobile app, many businesses in the United States are essentially eCommerce businesses. That is to say, one does not need to operate exclusively online or on sites like Amazon and eBay to be considered as such.
That makes online ratings and reviews equally vital for brands not traditionally deemed eCommerce—they're the lifeblood of successful businesses today. Furthermore, it's not as simple as getting noticed on review websites. Social media is poised to become the proverbial battleground for companies of all sizes. At least one has some semblance of control working with review sites—a luxury not afforded on social media platforms.
Purchase Decisions Are Heavily Influenced by Online Reviews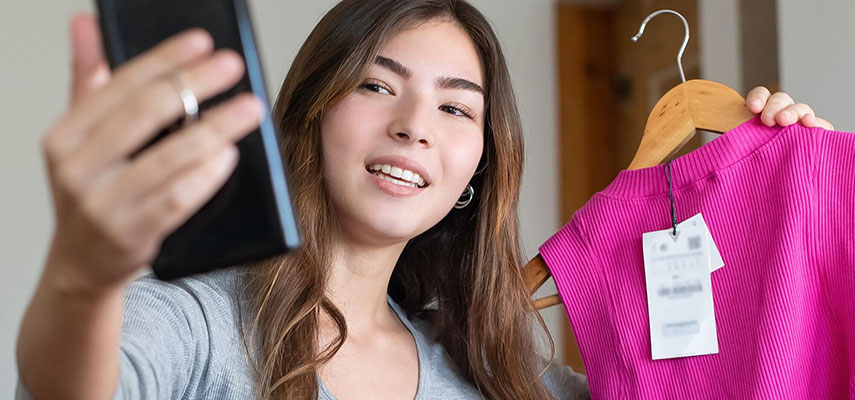 In a report published by the National Center for Biotechnology Information (NCBI) in February 2021, it states that "Online reviews from previous customers reveal additional information about products, enabling customers to adjust their pre-purchase valuations on products and make better purchase decisions, ultimately reducing the rate of customer returns." Entitled The Impact of Online Reviews in the Presence of Customer Returns, the NCBI revealed that " […] online reviews reduce the number of returned products by 20% … online customer reviews were shown to help to form product expectations, and it was suggested that product returns should be considered when examining the effects of online customer reviews."
Furthermore, Review Trackers reported that 92 percent of consumers use reviews to guide their purchase decisions. Another 53 percent say that reviews are the most influential determinant, with 40 percent using reviews on social media to research brands. This was already the case a couple of years before the pandemic forced entire cities to lockdown for long extended periods—a trend that skyrocketed in 2020 and persists in 2021. Tech startups keep popping up, developing more clever ways to further integrate the digital world with people's love of shopping.
By now, we've hit home how many people's purchasing decisions are made via the Internet. When they're not browsing eBay or Amazon for a quick fix, they scroll through their social media feeds. And even though most consumers still prefer spending their money at brick-and-mortar businesses, it's common for them to read reviews beforehand. Plus, social media provides a great source for word-of-mouth referrals.
Why Word of Mouth Is Such an Important Local Strategy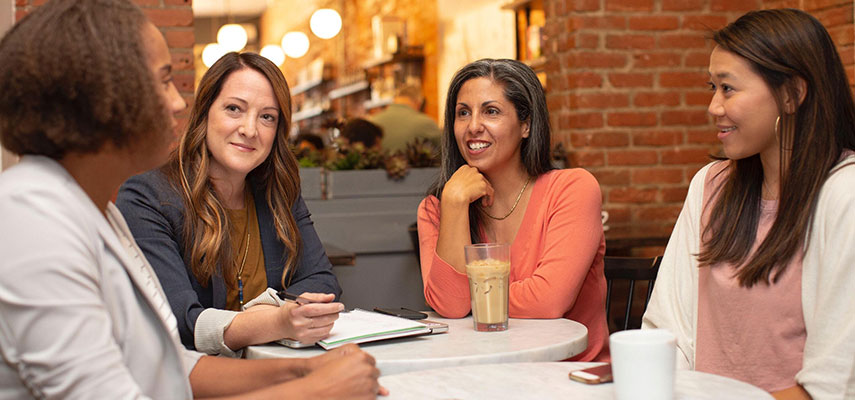 Reviews written by strangers are only but a single important source of information for consumers. But word of mouth (WOM) recommendations are an equally if not more compelling marketing tool for any company. This is primarily because they come from friends and family—sources familiar to us already. WOM referrals induce a "buzz" of user-generated content, making them more reliable and valuable than reviews from strangers. Not surprisingly, social proof is far from a new concept; humans are social by nature, and we've provided one another with personal recommendations for centuries.
7 Proven Strategies That Will Get New Customers in the Door and Keep Existing Customers Coming Back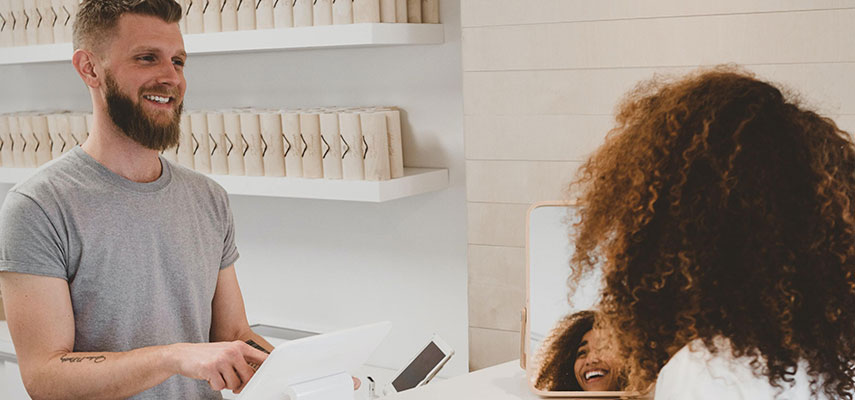 1. Captivate Your Customers With an Excellent Experience
You have a fabulous product or a helpful service, yet they seem ineffectual at captivating your customers. The simple truth is, people care less about what you're selling than they do about the kind of experience they have doing business with you. The quality of your product and/or service has little to no bearing if your customer service is inconstant, inadequate, or difficult to contact. The worst consequence is friends and family of those customers hearing about their less than satisfactory experience and avoiding your business like the plague. A nightmare come true is googling your company's name and finding out poor ratings dominate the top Search Engine Results Pages (SERPs).
Many organizations find it difficult to improve their local ratings and reviews because they don't keep their customers captivated. Some of this has to do with them being slow to adopt certain technologies; in turn, this has prevented them from keeping up with the latest digital marketing trends. Fashion Network reported back in May 2016 that even top-tier luxury brands were struggling to connect with "hyper-connected Millennials." In 2019, "Gen X" marketers were finding themselves even less connected with "Gen Z" consumers.
It's important to keep in mind that adopting technologies and trendy marketing gimmicks isn't enough to woo the "hyper-connected" consumer. Traditional tactics such as creating buyer personas, customer journey maps, building communities, creating valuable content, and establishing positive connections are still quite pertinent. Once one begins enriching the customer experience, you'll notice subtle yet meaningful reciprocities developing between you and your customers. The biggest benefit, nonetheless, is changing your approach in a way that motivates customers to send new ones.
2. Respond to All of Your Customer Reviews in a Considerate and Pleasant Manner
As business owners, managers, and customer service representatives, we should know and understand that the world is full of unique people. In other words, one should anticipate receiving reviews from various types of individuals from all walks of life. Anyone who has managed customer reviews appreciates how exasperating it can be at times, especially if the reviewer is rude or off the mark. However, responding considerately and pleasantly to negative reviews is far more valuable than merely responding to positive reviews.
3. Post Surveys on Social Media Seeking Insight From Customers
Posting surveys on various social media platforms seeking honest input from customers is a great way to display transparency—a rarity in today's market.
By posting regular surveys on sites like Facebook and Twitter, you're accomplishing several crucial things at once: 1) your brand is signaling to both present and potential customers that you value their thoughts; 2) online surveys, whether on social media or your website, will potentially improve your content and SEO strategy; 3) assuming one takes heed of what is garnered from customers' input, you will be more capable of catering to their wants and needs.
The core objective of marketers is to "get inside" the minds of their audiences. Typically, they attempt to do this by collecting data from marketing trends. Trends come and go like the wind, which is why so many marketers find themselves perpetually chasing, collecting (more like hoarding), analyzing, evaluating, and presenting market data to their teams. As a result, nearly 75 percent of people in the marketing field experience occupational burnout, according to a Blind study. That is almost 10 percent higher than those working in finance, accounting, and sales. But it doesn't have to be that way for your team.
As coined by Allen F. Morgenstern, the creator of the work simplification program, "work smarter…not harder." It was in the 1930s when Morgenstern and other thought leaders first started promoting time management in the workplace. One of the three primary components of "work simplification" is attention management—limiting distractions, maximizing focus, discovering a frictionless flow, and being present in the moment so one can untether their inner genius.
Rather than following the status quo, recycling content from other sources and blindly trusting secondary marketing data, we can simplify our work by engaging with consumers instead of marketing to them.
4. Leverage Receipt and Invoices To Collect Email Addresses From Customers
Facebook boasts around 1.35 billion users worldwide. Twitter doesn't come close to having that many, with approximately 270 million users. That means marketing on Facebook offers you 80 percent more in terms of potential visibility. However, there is one other form of digital communication that has 66 percent more accounts globally than Facebook. Over 25 years ago, Microsoft's MSN Hotmail (more widely known as Hotmail) was the catalyst that thrust email into the public sphere. Before Hotmail, email was primarily used by academics, governmental institutions, and large companies.
It only took roughly three years for Hotmail to succeed in having more than 30 million active users. Unfortunately for Hotmail, Google's Gmail came along in 2004 and stole Outlook's glory. But, fortunately for the rest of us, Gmail made the process of sending and receiving emails simpler and cooler. The rest is history. Today, 1.8 billion people around the world use Gmail, with 400,000 using Outlook and 260,000 using Yahoo. Of course, there are various slightly less popular email providers such as iCloud Mail, AOL, Protonmail, and Zoho Mail that should be counted among the combined global total.
By nature, emails are a more formal way of communicating compared to direct messages (DMs) via social media or a messaging app like Whatsapp. This is why documents such as purchase receipts and invoices are sent in emails rather than other forms of digital communication. Unless special circumstances exist, sending receipts and invoices in a Facebook or Twitter DM would be construed as fairly odd.
According to Neil Patel, email is still the most personal way to communicate with people today. Patel states that " … in the vast majority of cases, business-minded people do not go to Facebook for private, 1-on-1 conversations. (Maybe teenyboppers do, and if you're in B2C (business-to-consumer) and want to try marketing to them using Facebook's private message feature, good luck with that.) But business people open Gmail or Outlook or whatever, and bang out an email."
5. Make Use of In-Store and Online Cues To Spur Reviews
Don't assume customers, no matter how loyal they seem to be, will take it upon themselves to write a review. The best way to motivate your customers to leave a review is by simply asking them. Research has proven that 70 percent of customers will write positive reviews if and when you ask. All it requires is for you to come up with a unique and deferential way to ask them to leave a review on products or services they're happy with.
Ask your customers to "Tell us about your experience," "Leave us some feedback about our service," or "Share your thoughts with us." One of the best ways to help inspire reviews is by creating an easy-to-follow automated review process. By doing this, you make leaving reviews and writing testimonials a regular part of your company's customer interaction.
6. Ask Honest Feedback — When the Time Is Right
The first thing you should understand about asking for honest feedback is that it's not a quick fix. It takes a certain level of trust and contentment from your customers before they're willing to give honest feedback. If you try to prompt feedback out of your customers before they're ready, it might not turn out the way you anticipated. Rather than seeming genuinely concerned about how they feel about their experience, you'll come across as desperate for validation. Asking for feedback from customers before they've had a chance to fully try out your product and process their interaction with your company could be off-putting.
7. Encourage Customers To Leave Reviews Without Being Pushy
When asking customers for reviews, there is no point in being shy or vague. It's not as difficult as one might imagine. Getting great reviews each and every time boils down to choosing the right method that best fits your brand. Make your request friendly, brief, and most importantly, humble. Acting too forward or too formal can be a huge turn-off for customers, especially when you're asking something from them. This is why regular communication with customers is ideal, such as good news about the company, newsletters, and other lighthearted topics—then include your request.
Slip it in towards the end of your communication. By taking this approach, your request doesn't come off desperate and pushy, or that you're merely reaching out to gain something.
Millennial Services Has Extensive Industry Experience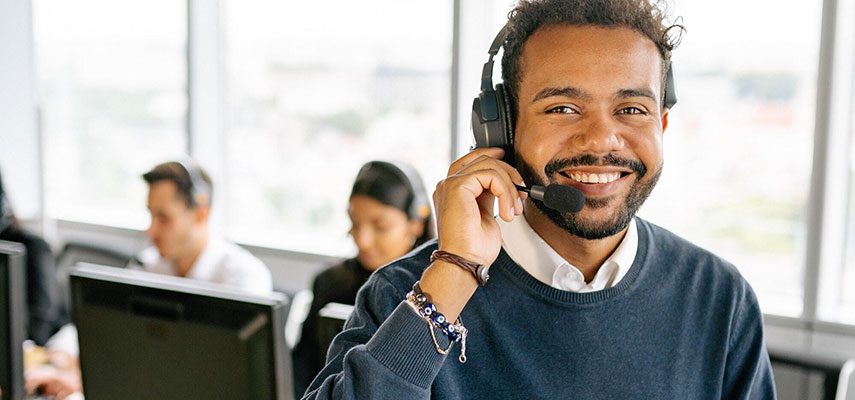 If you're an organization seeking to improve your local ratings and reviews, a call center can help. Our agents are trained to deal with customers and help boost satisfaction. This type of marketing is ideal for businesses that primarily operate locally: electricians, welders, carpenters, pipefitters, carpet installers, roofers, drywallers, painters, lawn maintenance, tree trimmers, among many others.
Millennial Services got its start with the American home services website Angie's List. Thus, our team possesses a vast amount of expertise in dealing with online rating and review sites. Our agents manage key customer service responsibilities such as locating qualified providers, grievance resolution, and account support for your subscribers. We have you covered in real-time, 24/7/365, to ensure that your customers have the best service possible from our friendly call center agents.
They're proficient mediators and experts at handling all sorts of customer complaints, working to resolve matters in a way that helps your organization preclude adverse outcomes. In addition to reputation management, we help your brand forge more profound connections with customers. The goal of Millennial is to reduce the likelihood of customer attrition. Allow our English-speaking agents to follow up with subscribers via phone, text, chat, email, and social media messaging. Contact us today to learn more about how Millennial can help your company improve local ratings and reviews.