Many companies across a wide range of industries receive hundreds of phone calls every day. From customers trying to make reservations at hotels to people with questions about their newspaper subscription, these calls are all important. How you interact with customers over the phone can truly define your customer services success as a business. Inbound calls can be overwhelming. Many companies have multiple employees dedicated to receiving and dealing with calls each and every day. At Millennial Services, we give businesses another option to help make their lives easier: call center outsourcing. Our 100% US-based agents get to know the ins and outs of your company so that we can answer your calls and help your customers. Out outsourcing call center services use a "made to fit" model to ensure that each client is getting services tailored to the needs of their specific business.
Industries We Work In
Millennial Services works with many clients across a wide range of industries. In addition to call center services, we also provide omnichannel support by answering emails, running online chats, providing social media support, and more! It's 2021 and we know that customers expect support across many different channels. Here are the industries we are currently working in:
Insurance
Local Ratings & Reviews
Performance & Affiliate Marketing
Travel & Hospitality
News Publications
Healthcare
Subscription-based Services
Ecommerce & Retail
Financial Services
Get to Know Our Clients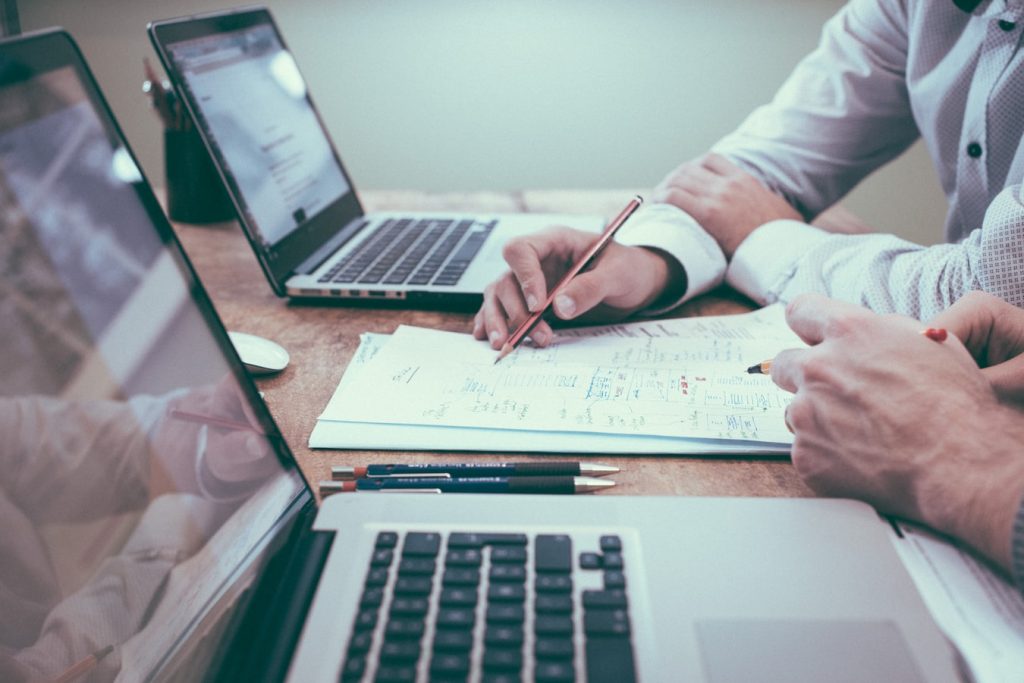 With the number of industries we work in, you may be wondering how exactly we fit ourselves into all these different companies. The answer is: seamlessly. When a customer calls your business and reaches our call center, they will never know that the person they are speaking with is not an employee of your company.
When we get a new client, our first step is to get to know their business like the back of our own hands. We learn what the daily processes at the company look like and how we can help fit into those processes. We also learn about company goals and how we can help achieve those.
But don't take our word for it! Check out this quote from our client, the Chicago Sun-Times, about the new client onboarding process:
"Millennial was new to the newspaper industry, so three key managers spent two days in Chicago working with the circulation system and learning terminology, processes and key metrics. The staff that they chose to man the phones was trained well in advance and hit the ground running." – Chicago Sun-Times
It is vital that customer support be easy and seamless. We want your customers to walk away happy with the support they received over the phone. Our goal is for your customers to be impressed with the customer service and level of knowledge you are able to provide them. In addition, this high level of customer support will be beneficial to your KPIs and positively affect your bottom line. A blog post from Nextiva.com says it all: "Americans will pay 17% more to do business with firms with great reputations when it comes to customer service."
Inbound Call Center Outsourcing Services
So what exactly does inbound call center outsourcing look like? At Millennial Services, we provide 24/7/365 scalable support. What that means is that we can run your call center all day every day, but we can also scale up and down depending on needs. For example, a beach hotel might need more help during the busy months of summer but less help during the slower winter months.
Once your customer reaches our call center, they will not have to deal with long hold times. We get to customers quickly, which helps increase your KPIs. All of our agents are US-based and go through quality training so that they are prepared to help your customers.
Why Call Center Outsourcing?
The goal behind outsourcing is to make life easier for your company. Let us focus on the day-to-day customer calls while you focus on strengthening your business and working on improving your bottom line. Customer service is the most important part of any service-related business, but it is also one of the most time-consuming parts. Outsourcing allows businesses to reallocate time spent by employees who normally answer phones so that they can do something more high-level and profitable for the company. Outsourcing also relieves a lot of stress during busy times of the year. Instead of worrying about putting customers on hold or missing their calls, trust us to communicate with your customers for you. Remember, our services are scalable! Our goal is to help you the best way we can in the ways that you need us.
Millennial Services is Here to Help
How many times have we heard people say "I just wish I could talk to a real person"? In the era of robo-chats and email, customers often feel out of touch from the companies they are interacting with. Often, a phone call is the simplest way to get a problem solved. At Millennial Services, we provide our clients with call center outsourcing. Our agents will take all of your inbound calls and help provide your customers with all the help they need. From taking reservations to cancelling subscriptions to processing returns, we do it all. Let us know how we can help and we are there!
Our services are tailored to fit to your unique business. During our client onboarding processing, we take the time to learn the ins and outs of each business. From your daily tasks to your overarching goals, we want to learn everything so that we can interact with your customers on the highest professional level possible. For more information about our call center outsourcing services and how they can help your business, contact us today.