Reservation Center
Today, businesses in industries such as restaurants, accountancy, hospitality, healthcare, finance, law, and beauty are flourishing like never before. It has a lot to do with the growing use of online reservation and booking services. A reservation center partner can help enterprises improve the customer experience, and improved customer experience ultimately leads to increased satisfaction.
While quality and price remain an important aspect of winning customer loyalty, customer experience has since surpassed them as the main differentiating determinant among consumers. Furthermore, attention to customer service has become a requisite component to achieving a competitive advantage during an age of rapid digital innovation. It also dictates the levels of customer satisfaction.
In 2018, Adobe and Econsultancy published a report showing that most enterprises had shifted their focus on providing a more customer-centric approach. According to the Digital Trends survey of 18,000 marketers globally, nearly 20% expressed excitement about optimizing the customer experience "ahead of data-driven marketing that focuses on the individual." Another 62% stated that "a cohesive plan, long-term view and executive support for the future of [their] customer" is crucial to their customer satisfaction success.
Customer satisfaction efforts are geared towards strengthening customer loyalty, increasing retention, and improving engagement—things that a reservation center partner can help your organization achieve.
Your Reservation Center and Online Booking Service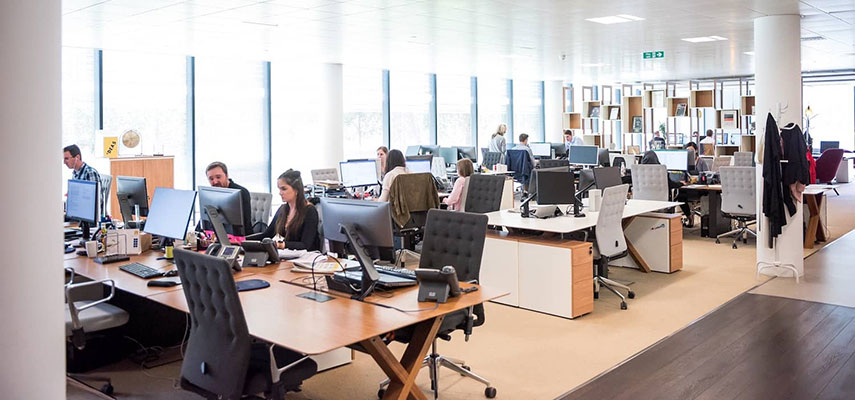 Business managers are constantly challenged by a growing number of distribution, marketing, and sales channels. For example, online travel and shopping meta-search engines have grown in popularity because they don't merely offer ratings but allow patrons to make reservations and book appointments.
A meta-search engine is basically an aggregator platform that utilizes data from search engines like Google and Yahoo to provide its own results. While they might make some of their profit from fees associated with reservations and bookings, they also generate income by allowing companies to pay for greater visibility.
But when choosing such an online consumer channel, companies usually have several questions: Which site has the best reputation among consumers? How many optimal channels are available? Which sites offer the best conditions? And most importantly, will it be easy to evaluate the return on investment?
Meta-search engines may bring more consumer awareness while providing reservation and booking services, but it's more or less pay-to-play. The more you're willing to pay, the more visibility your company will receive—supposedly the more reservations and bookings. However, that also means that competitors willing to invest more can end up receiving more leads. On top of that, the process is fairly impersonal. To avoid getting trapped in a "pay-to-play" system, it's best to invest in a more personalized experience.
No matter how "convenient" search aggregators may seem, a highly trained reservation center significantly improves customer experience. Additionally, you will discover that partnering with a reservations center and/or online booking service will relieve tremendous levels of stress on your monthly bottom line.
A cordial, competent staff capable of integrating seamlessly with your brand and service model enables a company to convert potential customers while also ingratiating them. This type of customer service is particularly valuable to companies in the hospitality industry.
A highly trained reservation center and/or online booking service helps establish an excellent first impression; responding to issues that arise with friendly follow-ups fosters great lasting impressions. Those customers you value so much will actually feel valued.
Fast, Friendly, and Efficient Reservations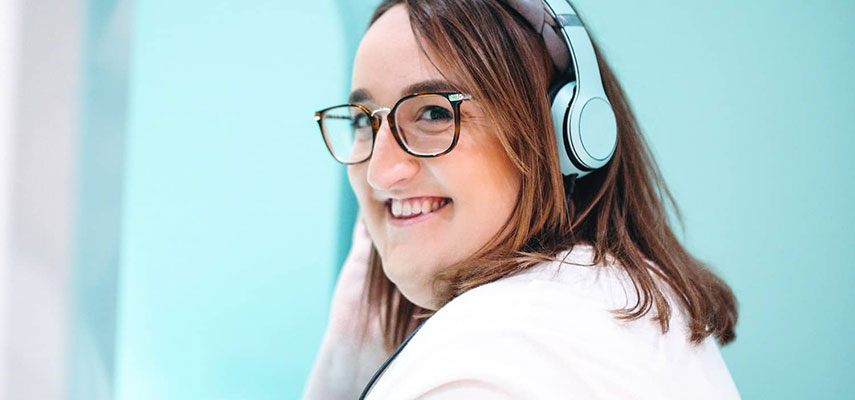 A reservation center partner is an indispensable tool for any organization. It is intended to bring consumers to the end of a channel and boost conversion rates in a market shepherded by countless online meta-search platforms.
Potential patrons expect to be able to make reservations securely, expeditiously, and efficiently via phone or online. If not, they will most likely take their business elsewhere. Millennial Services as your reservation center partner focuses on providing an enjoyable customer experience. Our goal is to provide affordable yet exceptional reservation and online booking services that ensure patrons never feel it necessary to look beyond your brand.
Reservations for Numerous Industries
Cost-Effective Benefits
Multichannel Reservation Support
Improve Lead Conversions Through a Reservation Center Partner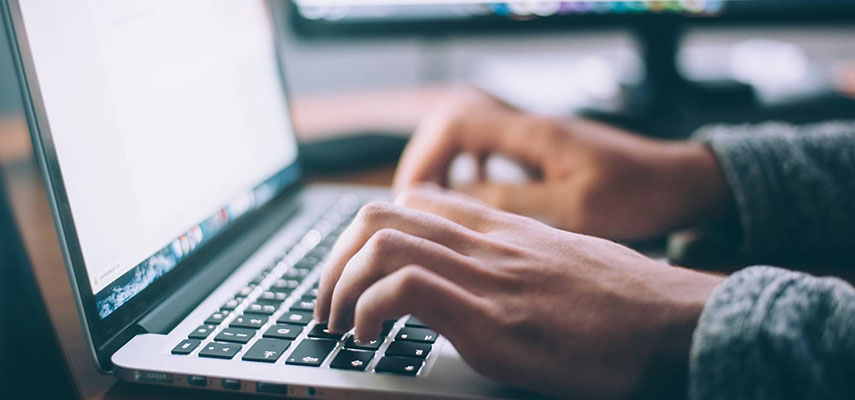 If you want to improve your reservations and online booking, overhauling your website or increasing your pay-per-click (PPC) budget isn't always the solution. Of course, that doesn't mean it's a waste of time or money to do so if it's necessary. But many businesses tend to overlook the leads their PPC advertisements and websites are already generating. If leads aren't turning into conversions, it likely has little to do with the quality of your website or PPC ad campaign.
How many qualified leads do you potentially lose daily through search aggregators? Can you trust the analytics provided by them? If you have your own call center or online booking service, how well do they turn marketing leads into conversions?
Discern the Motivations Behind Repeat Reservations and Bookings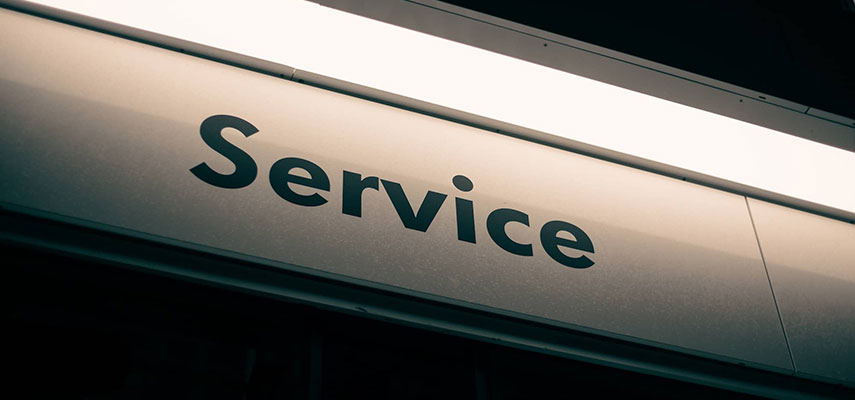 In 2019, 464 million people in the United States took domestic business trips, according to a report published by statista.com. And while the number of domestic business trips dropped to 185 million in 2020 due to significant travel restrictions, the report predicts numbers will gradually return to nearly 460 million domestic business trips by 2024. Where do you want your hospitality business to be by then in terms of leads generated versus leads converted into repeat reservations and bookings?
To answer that question, one must first discern the motivations behind why patrons continue to schedule reservations or book appointments in the first place. For example, business travelers show brand loyalty to hotels that can help their trip feel less lonely, stressful, repetitive, boring or all of the above. Trying to create an environment that helps people feel less homesick is far from easy, but the rewards are huge for hotels that have mastered it.
Successful hotels begin building the trust of potential guests during the booking process. Brand loyalty is then nurtured throughout a stay. Compassionate gestures and personalized greetings from hotel staff make people feel more at home. Finding and suggesting interesting things for them to do during their downtime, among other things, can also elevate the experience. These small things go a long way with weary travelers, and it all starts with the quality of your central reservation services team.
1. Measure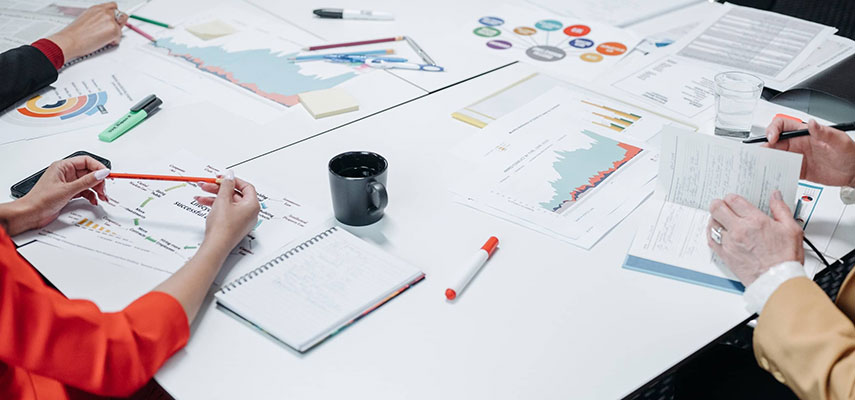 Business metrics can assist a business with understanding where to make improvements. It's the first step in analyzing where a client can improve customer satisfaction which will lead to an increase in leads, reservations, and bookings. Employing call monitoring technology, call center teams are able to learn why leads are lost, as well as understanding the reservation strategies that work best. In addition to that, we measure and document the percentage of reservations and bookings from each individual central reservation system (CRS).
If your leads-to-reservations ratio is 50:50, data collected from the calls will likely reveal the primary causes. From there, we can work together to develop strategies geared towards improving your leads-to-reservations ratio. One of those strategies on our end is to provide our call center staff with positive feedback and improvement suggestions. Adding to that, we continue to train and educate our reservation call center agents on how to engage with patrons.
Rather than investing more money in securing additional leads through your marketing team, build conversion value using the metrics collected from calls. By maximizing the incoming calls your marketing campaign drives into our call center, you'll be able to increase the number of qualified leads. Millennial has accumulated years of data from hundreds of thousands of customer service calls, allowing us to tackle each organization's unique challenges.
2. Improve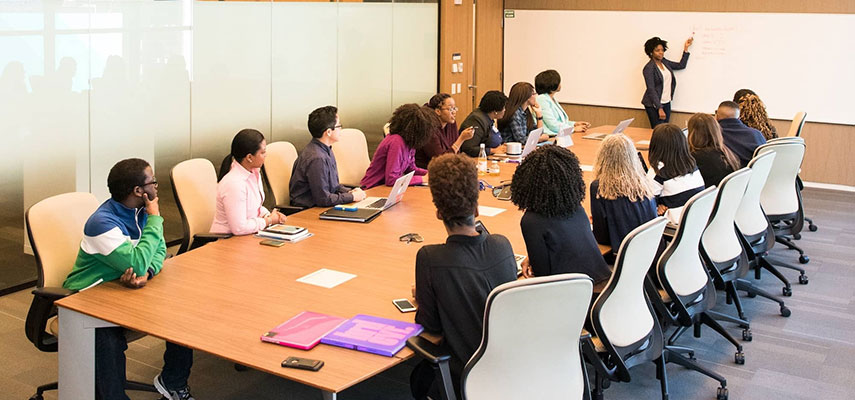 It goes without saying that improvement should be the next step towards increasing the number of reservations and bookings you get. Without improvement, measuring reservation call center and online booking service metrics is a waste of time. The first course of action should be to pass on the metrics to the central reservation system (CRS) team so that they're prompted to make performance improvements.
The Millennial team is highly trained to deal with those difficult discount and price-seeking callers. Instead of merely handing our agents robotic scripts to read, we train them how to deal with each individual call according to the caller's need. This helps reservation center agents to respond to potential customers naturally. They know well how to turn potential and even missed opportunities into scheduled reservations and booked appointments.
3. Reinforce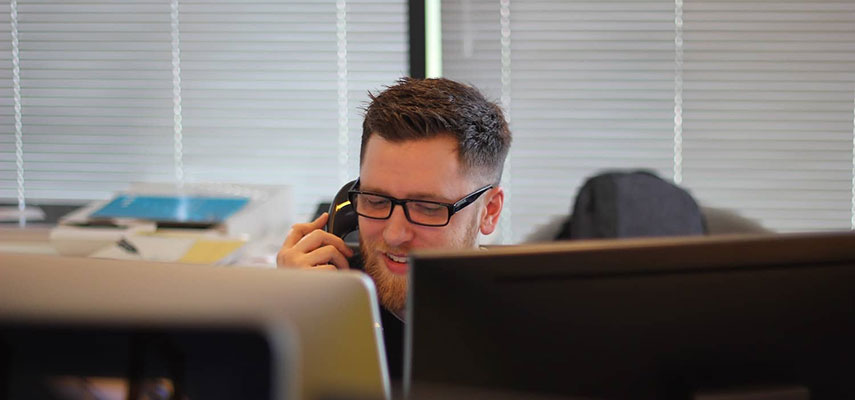 Continually reinforcing good call center habits is the key to keeping reservations and booking percentages well above the 50% threshold. Incentives such as individual or group bonuses typically result in higher success rates for reservation centers. While Millennial conducts periodic training of our call center agents, we are advocates of daily resource training to keep agents on their toes. This approach further helps improve our clients' reservation and booking percentages rather than following the "one-and-done" script model.
Identifying Great Leads in Your CRM System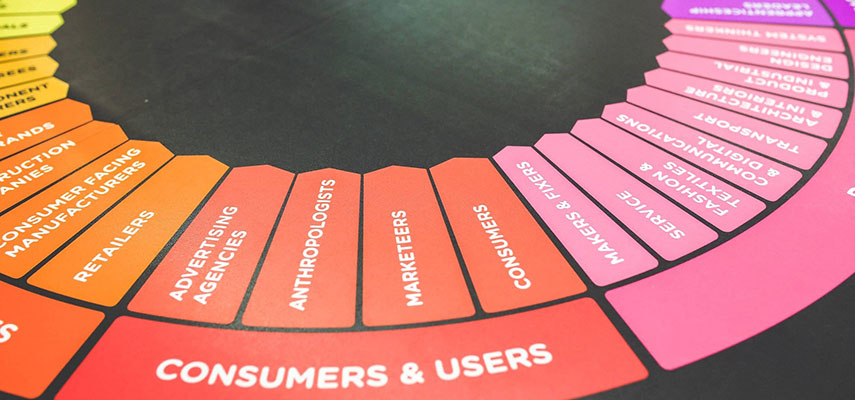 Identifying and capturing important customer information in your customer relationship management (CRM) system allows you to get more return on your investment (ROI) all across the board. To amplify the success of your reservation center or online booking service, the marketing team should be able to provide agents with more high-quality leads. These leads should, in turn, meet your company's ideal prospect profile. Your business will lose a lot of money and suffer a loss in productivity if marketing isn't analyzing its CRM data.
The Source of the Lead Is Important and Should Be Noted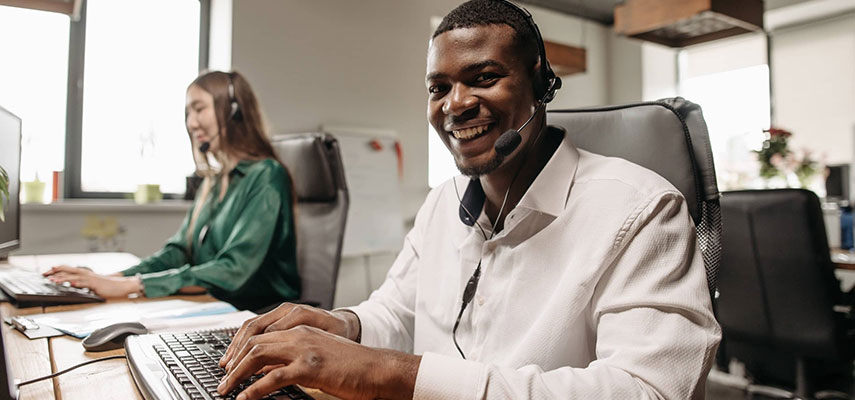 Being able to identify where each lead comes from is equally important as the lead itself. Every recorded lead should include a field pinpointing where it originated from. Some CRM software such as Creatio have a section called "Lead Source" that can be found in a detailed record of the lead. Additionally, an ideal CRM software should also track data concerning lead engagements: marketing events, marketing channels, and bulk email campaigns, among other things.
It should also identify types of activities or classifications such as advertising, trade shows, website visits, and emails. This provides you with advanced metrics on how your company is reaching the market.
By generating high-quality leads, your reservation center and online booking service can better help your sales team hit higher sales goals. Far too often, companies operating in the hospitality industry focus too much on intangible goals rather than possible channels and what's in their power to access them.
Other high-value hotel leads include event planners, expo centers, business conferences, among others. Lead diversity is crucial to any reservation center and online booking service's success. This means there should be clear expectations set between both parties, and a responsibility to maintain healthy cross-team communication to ensure total effectiveness.
Finally, it's always a good idea to conduct "lead scoring." According to HubSpot:
"Lead scoring is a way to qualify leads quantitatively. Using this technique, leads are assigned a numerical value (or score) to determine where they fall on the scale from "interested" to 'ready for a sale.' The criteria for these actions are completely up to you, but it must be uniform across your marketing and sales department so that everyone is working on the same scale.
"A lead's score can be based on actions they've taken, [the] information they've provided, their level of engagement with your brand, or other criteria that your sales team determines. For instance, you may score someone higher if they regularly engage with you on social media or if their demographic information matches your target audience."
Lead Generation Will Result Naturally When Your Customer Experiences Are The Best They Can Be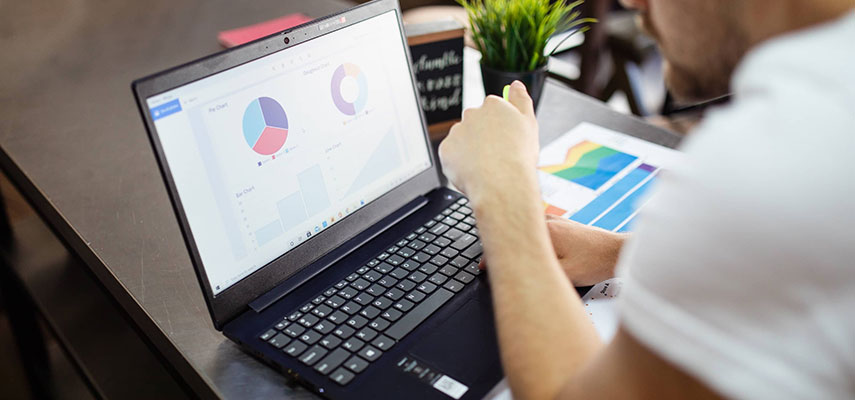 A proven and well-trained reservation center partner has the expertise to deliver the extraordinary customer experiences that lead to increased satisfaction. While quality and price remain essential aspects of customer loyalty, customer experience surpasses both and helps your buyers feel appreciated, respected and valuable.
Memorable experiences are what will ultimately win people to your brand.
Partnering with a white glove reservation center provider will bring this vision into shining reality and in the process save you time and expense. If you would like to learn more about how having a Reservation Center partner can bring your business to a whole new level, feel free to reach out. We'd love to hear from you.
Interested in learning more first? Check out the call center best practices and strategies articles on our blog!