As the saying goes in the retail world: "The customer is always right!" As cliché as it sounds, this statement is essential for providing customers with the best service possible. It even goes beyond the customer always being right, in that your services need to be timely, professional, solutions-based, and easy for customers to access. Your customers should never be left wondering how and when they can receive help if they need it. Creating multiple channels, such as call center services and email support, will help your company provide the best support possible. Whether you have a brick-and-mortar retail store or your business is online, customer service is key to your success.
Call Center Services and Fast Response Times
When it comes down to it, people are busy and don't have the time to sit on hold or wait for a business to reply to their email. They want help, and they want it ASAP. In 2015, Consumer Reports did a study showing just how frustrated people became when they were put on hold. The study states that 57% of people have been so frustrated with phone customer service that they hang up the phone before getting a solution to their problem. Also, not surprisingly, 75% of people said they were "highly annoyed" when they couldn't get someone on the phone in a reasonable amount of time.
When a customer calls your business for help, they should be able to reach a real person. How frustrating is it when you call somewhere for support, and the phone is answered by a robo-service? Sometimes it's nearly impossible to reach a person to talk to. A customer should also always experience either no wait time or a very short wait time. Keep in mind, a customer might be calling you with a complaint. They already aren't happy, and if you keep them on hold for a long time, you run the risk of losing them as a customer forever.  
Solutions-Based Help
The next crucial step in improving customer service is always to be solution-based. When a customer contacts you, they are looking for an answer to their question or a solution to their problem. Your goal as a retail business is to always provide them with the help they need so that they walk away feeling satisfied. Each interaction with a customer should be professional and efficient. Take the time to compassionately listen to what the customer is saying and be creative in figuring out ways to help them. The goal is to make sure you retain that customer for life. Customer turnover is a huge issue in the retail world, and providing consistent, solutions-based help is one way to decrease turnover.
Omnichannel Support – Call Center Services, Email, Live Chat, and More!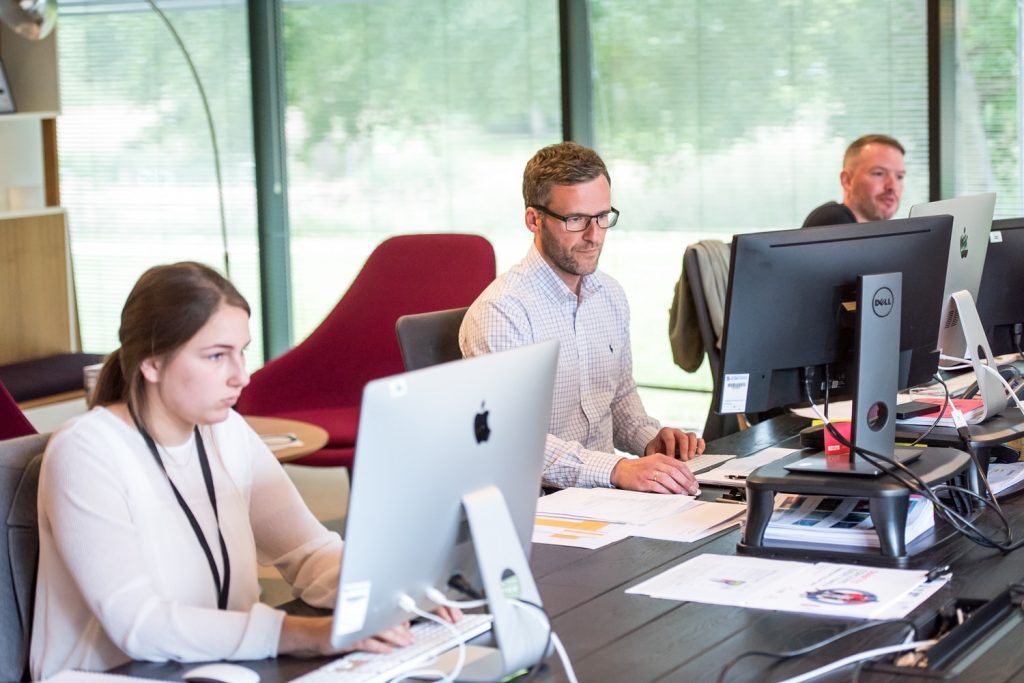 Another way to improve customer service is to provide support through multiple channels. Here are examples of some of the channels you should be using to communicate with customers:
Call centers
Email
Live chat
Text messages
Social media (ex: Instagram, Facebook, TikTok, YouTube, etc.)
Keeping up with all these channels allows customers to feel like they have options when they reach out to your business. Covering your bases with these platforms ensures that you are catering to many different types of people. For example, an older customer might not be as comfortable with using social media, but might be excited about having a call center where a person picks up the phone immediately. Contrast this with a younger person who has grown up around social media and feels much more comfortable reaching out over an Instagram direct message than over the phone. When it comes to customer service, having multiple options is the way to go.
Follow Up
The last step to improving customer service is to follow up with the customer. Following up is not something that many companies do, and it can make you stand out from the rest. The idea behind following up is to reach out to a customer after you have provided them with service. For example, imagine someone calls you about an issue with a product they bought from you. Over the phone, you provided them with a solution. Check back in with them a few days or a week later to make sure the solution worked for them. A follow-up is a great way to improve customer relations. Your customers will truly be impressed that you took the time to contact them again.
Outsourced Customer Service?
Improving customer service sounds like a great idea, but in reality, it's a lot of work. Many retail businesses don't have the time or staffing to truly operate an efficient omnichannel support system. Enter outsourced customer service. While it may seem odd to outsource your customer service, it is a great way to provide better service than ever while taking tasks off your plate. A company like Millennial Services is up for the job! We operate as your support center on as many channels as you need. From call center services to responding to emails, we do it all! Our agents take the time to become highly knowledgeable about your industry and products. Rest assured that when we interact with your customers, we can provide professional and helpful solutions just like one of your employees would. In fact, your customers won't even know that our agents don't work for your company!
As the world slowly emerges from the COVID-19 pandemic, retail businesses all around the world are ready to increase business. One of the best ways to gain customers and keep them is to provide high-quality customer service. If you are looking to improve your customer support strategies, contact us today. We look forward to meeting you and creating unique solutions to meet your needs and give your customers the best experience possible.