While it may only be early September, the retail and hospitality industries know that it's never too early to start strategizing for the holidays. The holidays are a time of increased volume of customers and sales. They also come with an increased need to interact with and help customers. The best way to tackle a busy holiday season is to start planning early and implement an omnichannel support strategy. Through utilizing outsourced agents, your company can seamlessly respond to the increase in customers, sales volume, and revenue during the holiday season. Learn what it means to be omnichannel. Check out how outsourcing your omnichannel support services can be beneficial during the holiday season. 
What Does Omnichannel Support Mean?
Omnichannel is a word we hear thrown around in the business and marketing world, but what does it mean? Providing omnichannel support and services mean you are reaching out to customers through various platforms in an integrated way. Instead of having separate departments to answer phones, respond to emails, and run the live chat, it's all integrated to provide customers with a seamless experience. Whether a customer calls or emails for support, they will receive the same level of high-quality, professional, and timely service. While omnichannel services can seem overwhelming to implement, an omnichannel support company like Millennial Services provides outsourced agents to help you integrate your platforms and respond to customer inquiries. 
Respond to Increased Volume
In the retail industry, companies see sales skyrocket during the holiday season. Sales start to pick up in November (especially on Black Friday) and continue strong throughout December. The National Retail Federation states that during Thanksgiving weekend in 2019, 189.6 million customers were shopping either in-stores or online. While this number was slightly reduced in 2020 due to the COVID-19 pandemic, it will be interesting to see how 2021 numbers compare.
The hospitality industry also tends to see an uptick in business during the holidays. Between traveling to visit family and taking vacations, hotels typically have an increase in reservations in November and December. During this time, it is critical that your business is on top of quickly responding to all customer inquiries across various communication platforms. Omnichannel support is a means by which you can respond to the uptick in sales efficiently and seamlessly.
Offer Better Customer Service
When it comes down to it, omnichannel support means better customer service. Here are some ways omnichannel support leads to a higher quality of customer service:
Reduced customer wait time
Timely responses
Ability for customers to communicate across various platforms (ex: phone, email, social media, live chat, etc.)
Consistent support no matter which platform a customer chooses
Consolidated metrics lead to better company decisions regarding customer service
Gain deeper customer insights to provide more personalized service
Solution-based help
Provide More Customer Contact Options
Another essential benefit of omnichannel services is that it provides customers with multiple options for contacting your company. Some customers are more comfortable discussing issues over the phone, while others prefer email. Younger-generation customers like to communicate with their favorite brands over social media or live chat. By having omnichannel platforms available, you can appeal to a wide range of customers. Omnichannel platforms ensure that each person has a method of communication that makes them comfortable. With increased volume over the holidays, it becomes even more critical for customers to have various ways to communicate. 
Advertise Deals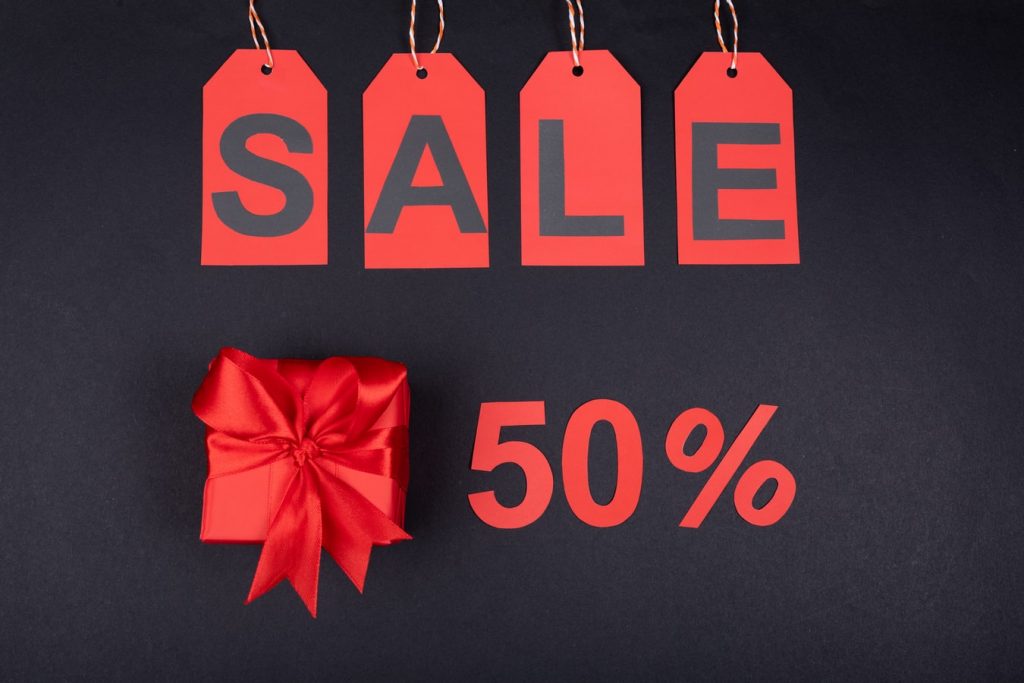 Many companies run deals or specials over the holiday season. Black Friday, Cyber Monday, and Small Business Tuesday all provide your business with the ability to kick off the holidays with a great sale! Omnichannel marketing strategies allow you to push your sales out to current and potential customers. Utilize all communication platforms, including email, social media, text messaging and more, to advertise you great deals throughout the holiday season. When it comes to marketing, the more personalized, the better! If your email or SMS texting platforms allow for personalized messages, include the customer's name. 
Increase Revenue
An increase in business during the holiday season typically comes with an increase in revenue as well. Through omnichannel services, you can properly provide support to new customers, hopefully converting them to lifetime customers. Customers genuinely appreciate good service when they see it, and high-quality service greatly influences customer purchasing decisions in the future. What does this mean for you? Offering omnichannel support can increase your revenue and other KPIs – not just during the holidays, but all year long!  
The holidays are quickly approaching, which means it's time for you to start strategizing the best ways to support your customers during this busy time. Omnichannel support services are the best way to reach out to customers and respond to their inquiries in a consistent and timely manner. At Millennial Services, we are here to help you provide this high level of support to your customers. From answering phone calls to responding to emails, our agents are available 24/7 to help your customers with whatever they need. We will sit down with your leadership team to learn everything there is to know about your business. This knowledge allows us to interact with customers in a way that is solutions-based and supports every aspect of your business. In fact, your customers will never even know that they are speaking with an outsourced agent instead of a member of your team.
For more information about omnichannel services and getting started with outsourced help as you prepare for the holiday season, contact Millennial Services today.