One of the biggest challenges for companies, both large and small, is to inspire customer brand loyalty. Customers are always searching for a better deal, more convenient services, or something newer and more exciting. With the internet, it's easy for customers to shop around and easily switch brands. No longer are customers forced to be loyal to their local brands based on convenience. In today's competitive market, it's critical that your business plan includes strategies to inspire customer brand loyalty. While it's always good to bring in new customers, it's essential to the success of your business that you find customers who want to do repeat business. Through omnichannel options and top-notch customer service, make your brand stand out from the rest to keep your customers engaged and coming back. 
Omnichannel Strategies
One of the best ways to inspire brand loyalty is to develop omnichannel strategies to reach out to your customer base. From implementing a text messaging campaign to posting daily on social media, the idea is to reach as many of your customers as possible on various platforms. You might have some customers who appreciate a weekly email letting them know what is going on with your brand. On the other hand, you might have a customer who hates email and would much rather get text messages anytime a new product drops or a sale is happening. The idea behind omnichannel marketing is that you reach customers on a platform that they are comfortable with. 
Stay in Touch
Staying in touch with your customer base is fundamental to establishing brand loyalty. If your customers are not consistently reminded of your brand, they will end up shopping elsewhere. One of the best ways to stay in touch is via email. Whether you are a hotel, eCommerce store, or insurance company, be sure to capture customer email addresses whenever possible. Capturing these emails allows you to build a list that you can send updates to. Aim to send at least one email every week. These emails could be about new products/services, upcoming sales, or feel-good emails, like a company newsletter.
While email marketing is typically very successful, it's important that you stay in touch with customers via multiple platforms. Stand out from other companies by giving your customers a call to check in. You could also send a text or even a direct message over social media. Your customers will greatly appreciate the time and energy you spend working to build relationships.
Special Loyal Customer Deals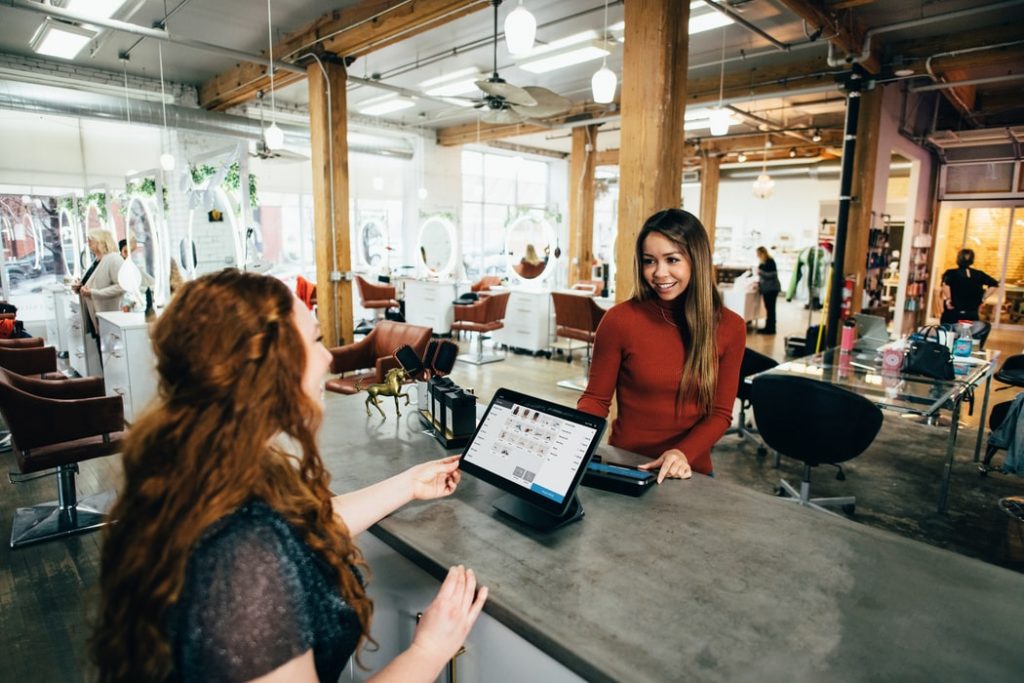 Nothing keeps customers coming back like a good deal! A deal is even better when it is exclusive. Pull a report of your loyal customers. This report could include customers who have shopped, 2,3, or 4 times with you in the past. You pick the metrics that make sense for your business. Next, contact those select customers and give them a special deal. For example, you could create a loyal customer shopping weekend where anything they buy on a set of dates is 25% off. Create a trackable code that customers will use to get their discount so that you can see how effective the campaign was at the end of the set dates. Another idea is giving loyal customers a gift with purchase. For example, anyone on your loyal customer list can receive a free t-shirt with their purchase during the month of September.
Customer Brand Loyalty Program
Enrolling customers in a loyalty program is one easy way to keep them loyal to your brand. Many companies use a point-based rewards system where for every $1 spent, customers get a certain number of points. Once they have accumulated a targeted number of points, they get a certain percentage or dollar amount off their purchase. Set up an automated email campaign to let customers know when they have reached the point threshold so they know it's time to come back in and shop!
Top-Notch Customer Service
Above all else, you can inspire brand loyalty simply by providing your customers with top-notch service. Whether you are responding to a complaint or a compliment, do so in a timely and professional manner. Make sure a customer request doesn't go more than 24 hours without a reply. Additionally, with every interaction, keep in mind: the customer is always right! In today's digital age, customer emails and messages often go unseen and unanswered. Set a goal to ensure that doesn't happen within your organization. Each time you respond to a customer quickly and provide them with a solution to their problem, you have a better chance of that person coming back to shop with you again.
Inspiring customer brand loyalty should be a part of your company's operating strategy that is frequently revisited and revamped. A loyal customer base can be the key to the overall success of your business. While it may seem overwhelming to keep in touch and stay engaged with customers via different platforms, it doesn't have to be. An omnichannel support services company like Millennial Services provides outsourced agents to take care of your inbound and outbound communication needs. Whether it's responding to messages on Facebook or calling up loyal customers to let them know about a sale, we are here to help. Our goal is to align so closely to your business plan and culture that your customers don't even know they are speaking with an outsourced agent. For more information about inspiring brand loyalty and omnichannel services, contact Millennial Services today.