Inbound Customer Care
Inbound Customer Care Solutions allow both current and prospective customers to reach out and ask questions, give feedback, and seek advice. High-quality Inbound Customer Care is consequential to providing excellent customer service. Frontline support agents who attend to customers' needs, suggest solutions, and reconcile grievances. Contact support agents work to improve your company's reputation and increase customer retention.
What Is Inbound Customer Care?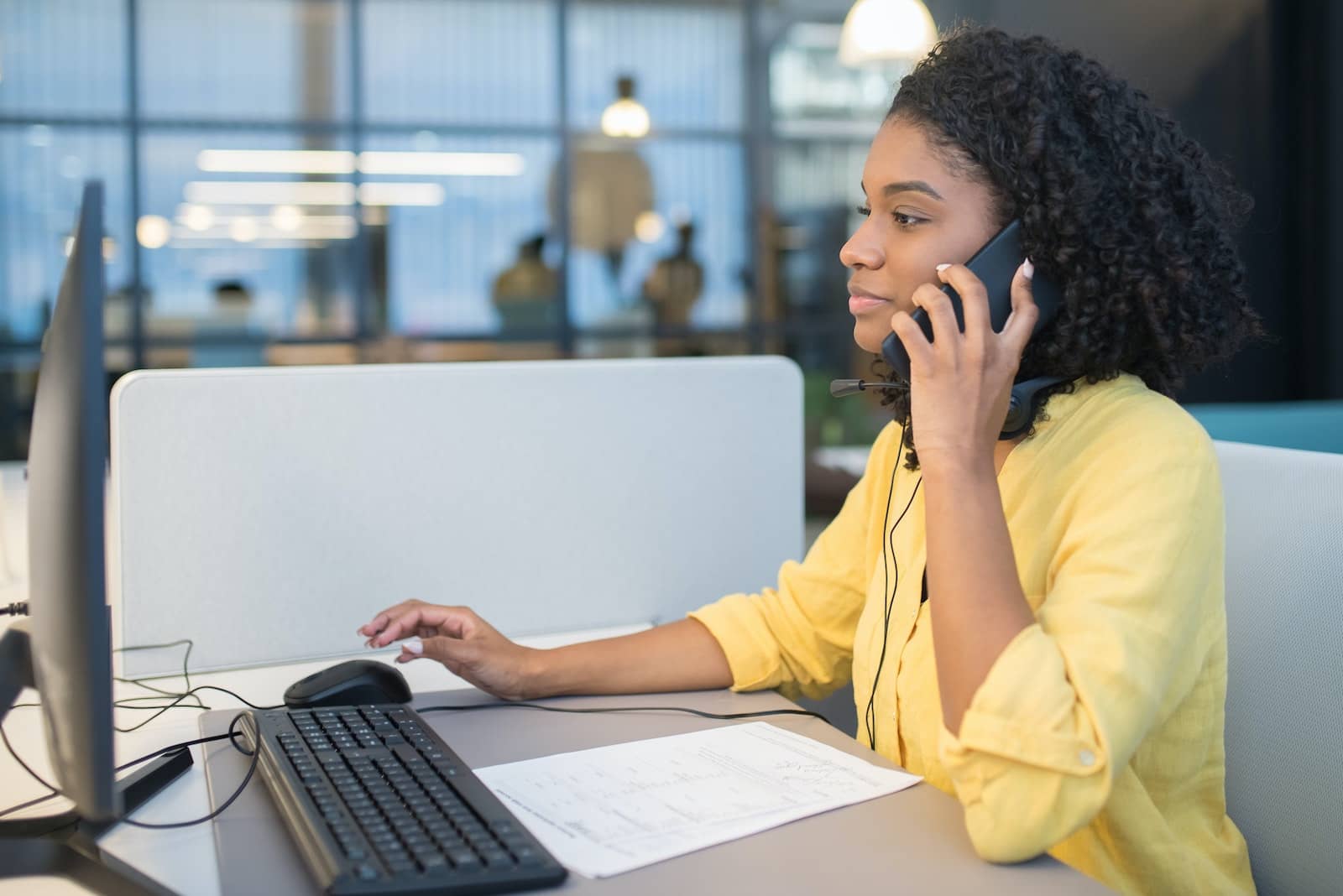 Inbound Customer Care consists of channels that allow customers to initiate contact with a company's service representatives. The primary channels used by average small and medium-sized businesses (SMBs) include emails, instant messaging, texts, phones, and social media. Inbound Customer Care covers a wide range of industries ranging from insurance, healthcare, financial, news, and many others.
Inbound customer service agents are usually the first people customers speak with when they call an organization. After greeting customers, agents will ask them how they can be helped. Whether they're following a script or using other resources, Inbound Customer Care agents deliver positive customer experiences.
Some examples of Inbound Customer Care best practices include:
Recommending a certain type of mattress to help a customer with back pain after calling in seeking advice.

Helping a customer upgrade or install certain software after they called in with a complaint about their computer running slow.

Helping a customer replace a product after receiving it and finding out it was defective.

Guiding a customer on how to sign up and pay for an online service.

Informing a customer about the pros and cons of cable vs. satellite vs. streaming services after calling to ask about upgrading their television.

Treating a customer empathetically who called in to file an auto insurance claim after being in an accident.

Using gender-neutral-friendly language with customers ordering attire for a wedding.
Key Strategies for Inbound Customer Care Management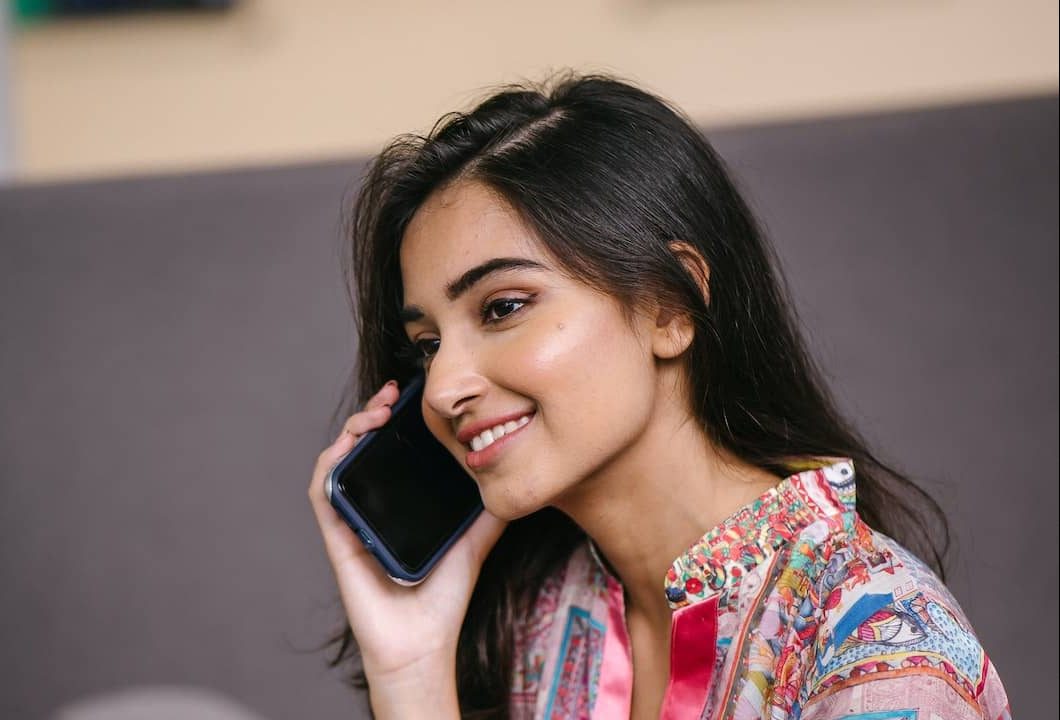 If you own or manage an organization that receives a large volume of inbound phone calls, having an Inbound Customer Care strategy is crucial. Having a strategy or not can have a tremendous impact — whether favorable or unfavorable— on your customer experience. In addition to that, depending on the volume of incoming calls, your agents' work experience can be equally impacted.
The wide variety of calls adds to the complexity, with some calls being merely support-related, others being inquiries and others complaint de-escalation. This requires agents to be nimble, and capable of pivoting from one psychological direction to another at a moment's notice.
Here are some strategies that inbound call centers can use to improve customer experience:
Focus on integration of call center software and customer relationship management tools to help the customer service team see the customer's history at a glance.

Implement a call routing system whereby the customer is immediately connected to the right department.

If you use interactive voice response (IVR), make sure to experiment and find the one with the lowest call abandon rate. You can also use IVR in case of high call volume.

Train your staff regularly so that they are updated on your customer service policy.
Here are but a few benefits of harnessing the power of Millennial's Inbound Customer Care strategies:
1. Utilize Inbound Customer Care as a Part of an Omnichannel Approach
Today, traditional call centers have evolved into contact centers because the phone is only one of several communication channels. Modern-day customers use social media, emails, SMS, live chat, instant messaging, and live video conferencing to communicate with brands. This is why Dialpad®, an AI-powered cloud communications platform, integrates with over 1,000 apps consumers use across numerous industries.
For example, while Dialpad® handles the core phone channel, you can monitor any other channels such as live chat as well. In other words, you're able to view all the interactions your agents are having in a single place. Dialpad® also integrates with Customer Relationship Management (CRM) tools such as Zoho, Zendesk®, Hubspot, Salesforce, and many more. Not only does Dialpad® simplify interacting with customers but it allows agents to chat in real-time with floor managers and supervisors. They no longer have to place callers on hold while they summon help solving more complex issues.
To sum it up, Millennial's Omnichannel Support helps you:
Integrate the management of your support systems.

Offers invariant experience across numerous support channels.

Leverage the cogency of customer support data across various communication channels to derive more in-depth customer insights.

Enhance customer experience and satisfaction levels regardless of how customers found your organization.
2. Scale Operations Up or Down Depending on Your Needs
Dutch online travel agency Booking.com reportedly laid off around 2,700 customer support agents in February 2022. This came less than two years after it had laid off approximately 25% of its workforce due to COVID-19 restrictions on travel, according to the travel news outlet Skift. To rescue its bottom line, the parent company Booking Holdings plans to replace its in-house customer service staff by outsourcing. To put it simply, Booking.com needed to downsize because of the pandemic, an unforeseeable event.
Rather than invest a ton of money upscaling in-house operations again, a company so large that it employed people in 60 countries chose to outsource. Most of our clients operate companies a fraction of that size. For them, downsizing of any kind signals a potentially more precarious financial situation. When your growing company is spending more money than it's bringing in, the unforeseen is typically the worst-case scenario. After all, how often has the term "unforeseen" ever been followed by a positive?
3. Have Immediate Access to Experts in Your Industry Without Having to Hire
According to Skift, Booking.com said in a statement: "We believe that working with a team of dedicated experts is the best way to ensure we meet our customers' and partners' needs as we continue to expand the diversity of our product offering on Booking.com. [sic] is a key strategic partner for us, already employing around 2,700 employees that support Booking.com, and we look forward to continuing to leverage their industry-leading customer service expertise to help us scale up efficiently to meet the evolving demands of our business."
As mentioned, a common misconception is that outsourcing Inbound Customer Care results in lower-quality customer satisfaction. Many organizations continue to believe that in-house Inbound Customer Care agents will display higher levels of industry expertise. Nevertheless, outsourcing a contact center with specialized contact center agents is capable of handling industry-specific issues. For example, if you operate a growing insurance agency, Millennial offers Inbound Customer Care agents specializing in Insurance Customer Support and Affiliate Marketing. With our Culture of Continual Learning philosophy, agents train continuously to represent brands with a first-hand familiarity.
Inbound Customer Care vs. Inbound Customer Service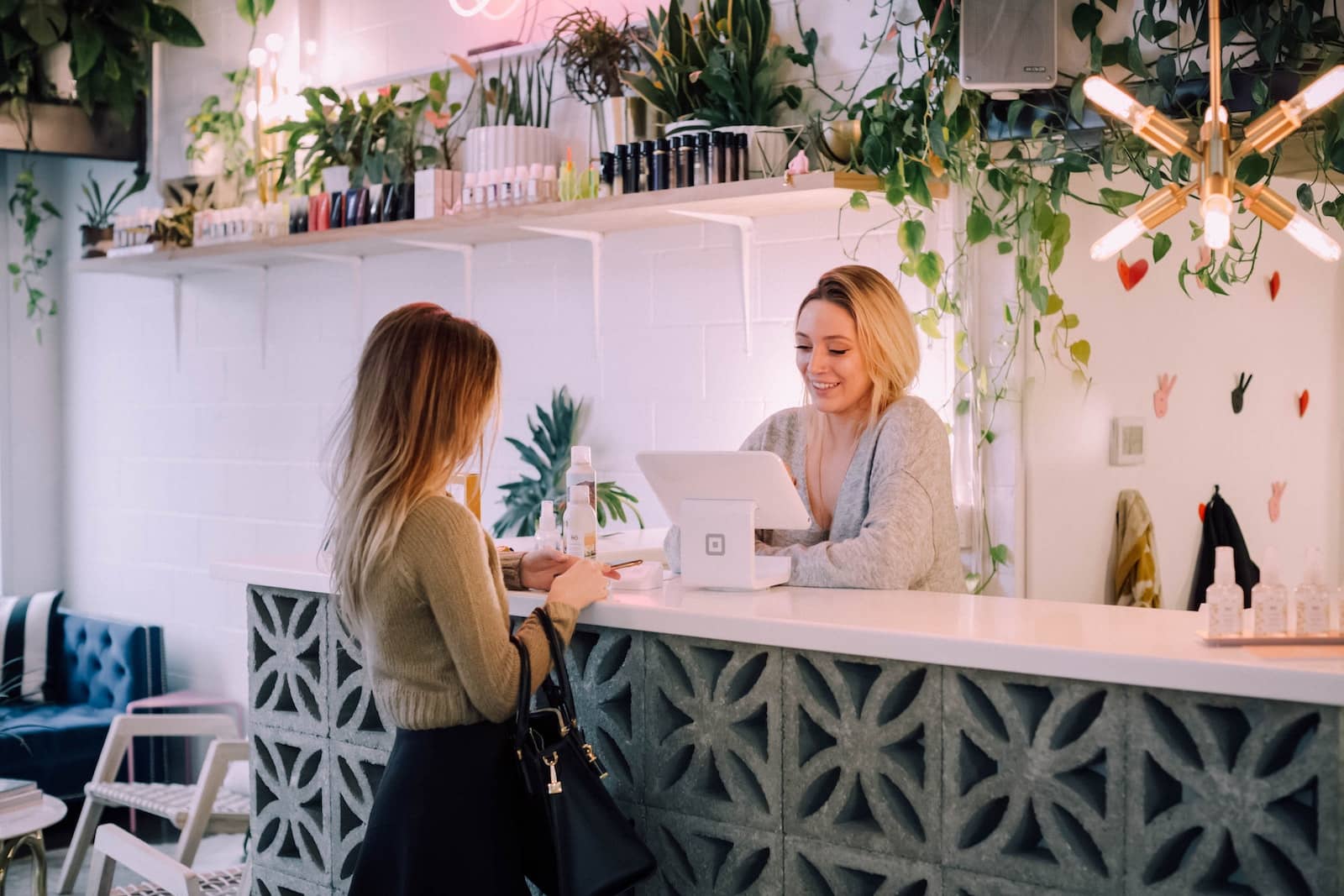 Taking care of your hard-earned customers is at the core of your business. At the heart of why you're in business — it's fulfilling your customers' needs, and providing them solutions to their problems. It's about building long-term relationships with them; maintaining and strengthening those relationships. And one of the most effective ways to succeed in these areas is to have a dedicated customer care department. Or is it a customer service department? Is there even a difference?
Some may say that it's customer care, while others may say it's customer service. Of course, some would contend that customer care and customer service are one in the same thing. In our opinion, customer care goes beyond typical elements of the customer experience, such as customer relations and, yes, customer service. Caring for customers is more expansive and intimate. Being able to provide people with a superior customer care experience will earn your customers' loyalty.
Understanding the Deeper Meaning of Customer Care
Customer care is merely one facet of the overall customer experience. Generally, it includes each and every experience a customer has, starting with marketing, then sales, buying, and so forth. It includes how your company treated them. Most importantly, customer care cultivates emotional connections between your brand and your customers; it strengthens and deepens the "bond" they feel they have with your brand. Customer care is meant to convert first-time customers into longer-term brand ambassadors.
When you're not running a business, you too are a customer. How does it make you feel about brands that invest heavily in caring for your wants and needs? It's easy to start feeling as if you are part of a community of like-minded people rather than a paying customer. As for customer service, consider the analogy of a mechanic's shop that provides vehicle service. The mechanic does the technical work necessary to keep your vehicle on the road. But you're the one who cares for it. After all, you're the one who has a significant investment in it.
Discerning Fact and Fiction Regarding Outsourcing an Inbound Contact Center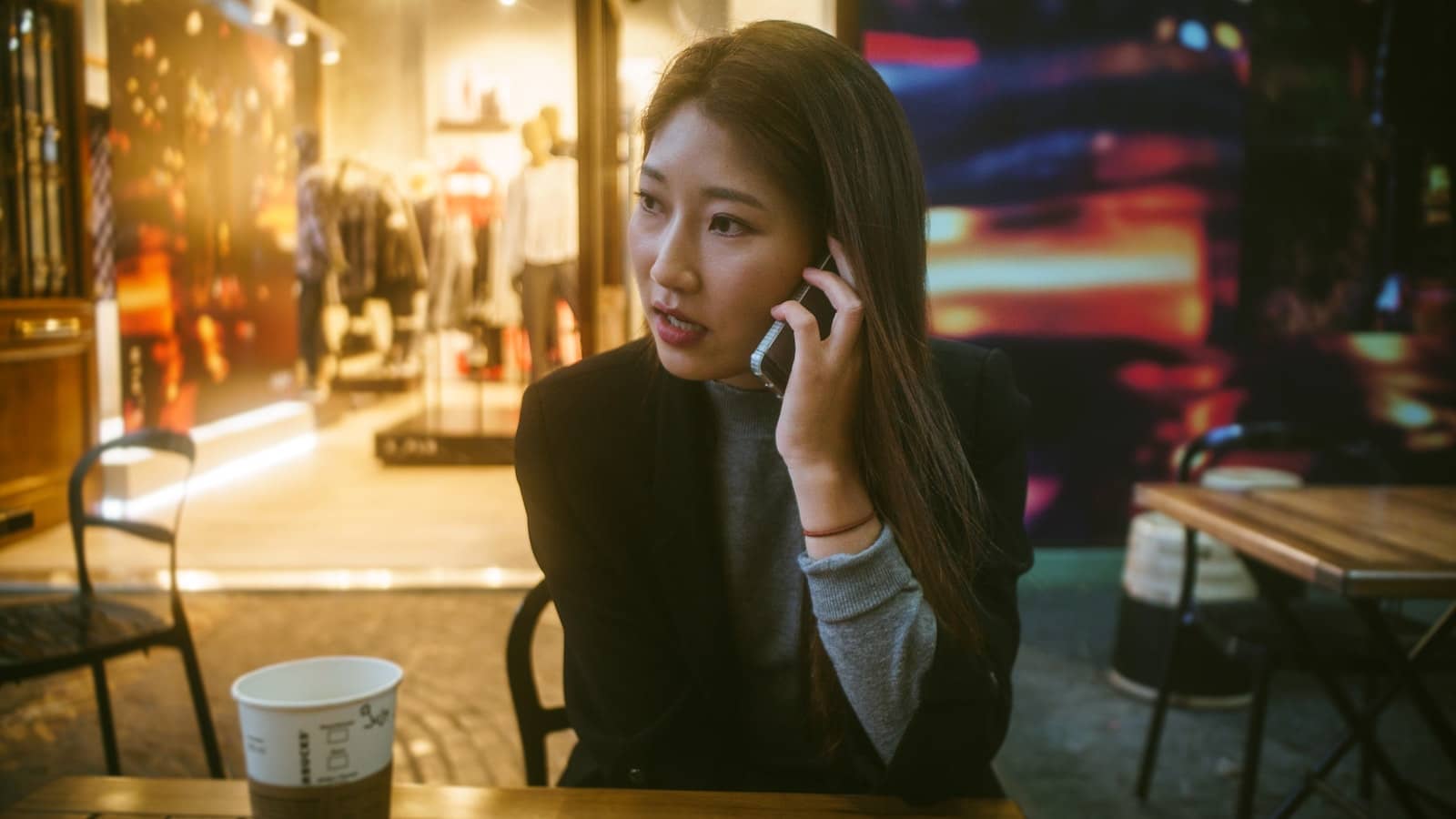 If you were aware of outsourcing call center services several years ago, you may have heard or read disparaging things about the industry. Telemarketing and debt collection agencies played significant roles in fostering negative connotations about call centers. On top of that, in an era a couple of decades past, U.S.-based companies used to outsource call centers located overseas to save money. As written in Time in April 2010, "…people have been grinding their teeth on hold for outsourced help since the dawn of voice mail more than a decade ago."
"As the U.S. economy slowly rebounds, companies are increasingly relying on a decentralized workforce of domestic, home-based call centers. The old mantra: route service calls overseas to cut costs in half. The new idea: bring call centers back home, but not too bulky, brick-and-mortar phone banks. Use hourly workers sitting in home offices, managed on someone else's payroll. Call it phonesourcing," the Time article pointed out over a decade ago.
Up until a couple of years ago, considering outsourcing a third-party call center seemed counterintuitive to most business leaders. Most leaders likely viewed it as the obverse to good customer service. "I wouldn't be providing my customers with the best service they deserve," was the thought. However, societal factors compelled business owners to reevaluate outsourcing calling center services. And it turns out that outsourcing Inbound Customer Care during the 2020 pandemic was exactly what they needed to boost customer support.
For well over a decade, U.S.-based call centers fought an uphill battle to earn trust and respect for our industry. That's because our call centers were founded and managed by people who truly loved customer service.
Q: But How Can a Third-Party Understand My Industry?
Business owners and upper management worry that outsourced Inbound Customer Care agents won't accurately represent their industry. After all, it took them years or even decades to learn the ins and outs of their industry. Due to this concern, it's only natural for business leaders to question whether outsourced agents can provide high-quality inbound support. But this couldn't be further from the truth!
When you outsource Inbound Customer Care services through Millennial, your faith in our agents' proficiency. As an experienced Inbound Customer Care provider, we not only hire the best but train them stringently. Our management team makes every effort to use the latest training methods. Further, we make an equal effort to meet with our clients as many times and as long as necessary. The purpose is to gain a full understanding of your business and your industry — Millennial already has decades of experience servicing numerous industries, nonetheless.
When it's all said and done, our Inbound Customer Care agents will possess a full understanding of your business; they will know how to respond to each situation whether positive or negative. For example, committing to memory product recommendations for people calling to ask industry advice? How does your company's return policy work? How are customers meant to use QR codes on your website to take advantage of special promotions? With so many customizable possibilities, the list could be practically endless.
To sum it up, we're an Inbound Customer Care solution able and willing to learn all there is to know about your brand; able and willing to learn all about your industry, and about each one of your products and/or services. We operate our contact center this way in order to deliver on our vow of customer service excellence.
Q: High-Quality Inbound Customer Care Is Obviously Expensive, Right?
Owning a business is all about maximizing your bottom line. A quick Google search reveals countless blog posts concerning the topic, most of which oversimplify what is required. Each organization whether for profit or not for profit has a bottom line — each one unique. Thus, it's somewhat impossible to claim definitively that outsourcing Inbound Customer Care is affordable. For example, a solo freelance writer may find the SEO platform SimRush too expensive for the projects they take on. However, a team of five freelance writers with more demanding projects may find the ROI makes SimRush worthwhile.
Similarly, a self-employed realtor might not find the cost of a full-service contact center worth the investment. But a small yet growing realtor company is more likely to see a decent ROI from outsourcing Inbound Customer Care services. When comparing the cost of establishing an in-house customer support team, outsourcing contact center services is the realtor company's best option. No need to worry about onboarding expenses, competitive salaries, and employee benefits, among other costs.
Outsourcing eliminates many additional hassles that accompany an in-house Inbound Customer Care department. It also leaves more beneficial in-house staffing options available. You will have an entire staff of ready-to-go Inbound Customer Care agents ready to help 24/7/365. Outsourcing customer care will save your organization, money, and resources, while greatly improving the quality of your customer experience. You're overall ROI will get a boost from the increased customer retention rates and new customer acquisition.
How Millennial Cultivates Exceptional Inbound Customer Care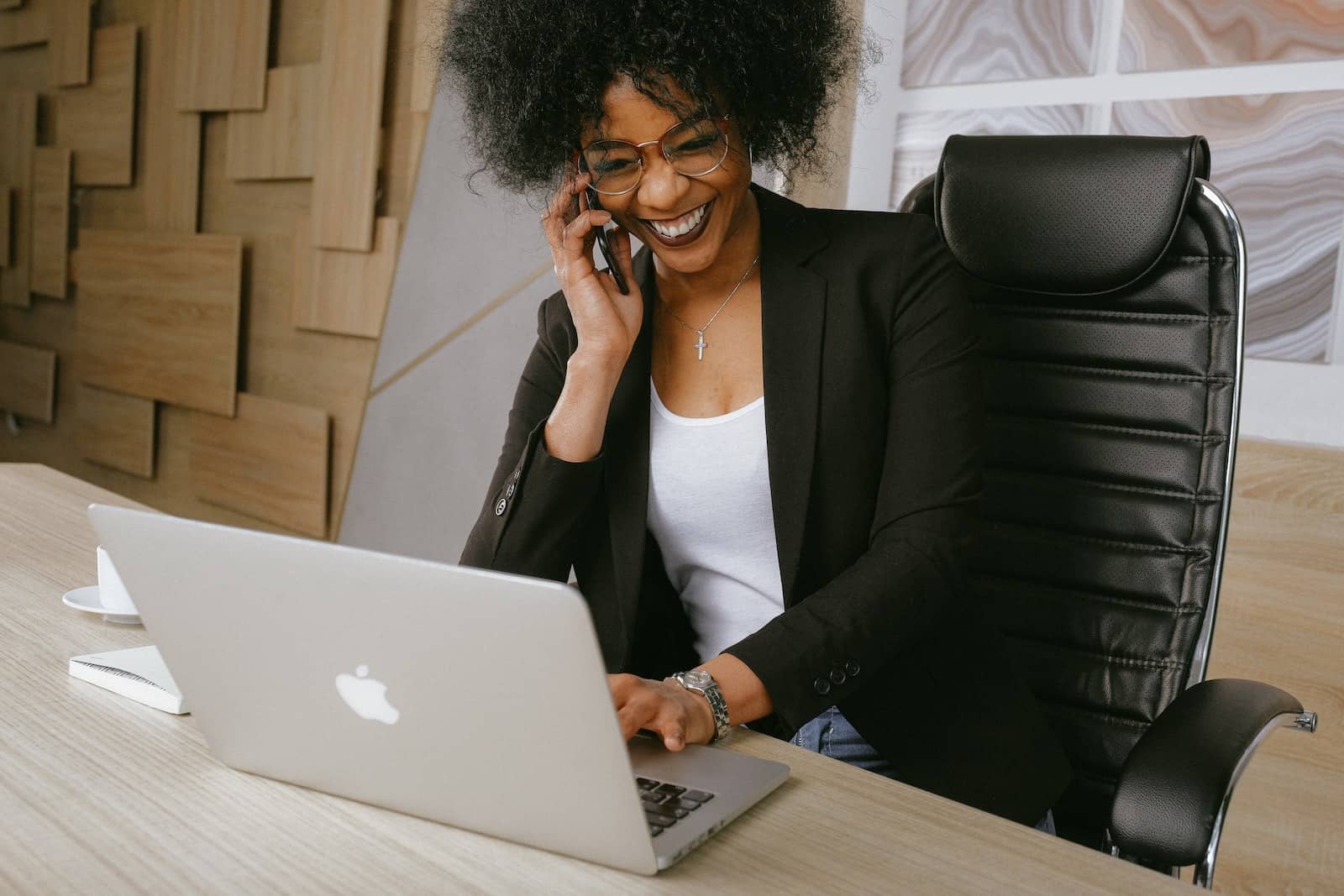 When you outsource an Inbound Customer Care solution, you're providing customers with a level of service that few other companies offer. With Millennial Services, you will separate your brand from countless others in the pack.
1. Create a Culture of Customer Care
Do your customers feel well taken care of when interacting with your customer service? In today's post-pandemic environment, customer care goes well beyond ensuring satisfaction, giving away freebies, and de-escalating tense situations with customers. While such customer care strategies are appropriate, Millennial developed its Inbound Customer Care solutions [to go further]. Our agents strive to build an emotional connection with each customer so they feel valued.
When outsourcing Inbound Customer Care solutions, the following qualities should be present:
Inbound Customer Care agents are genuinely passionate about providing high-quality support.

A dedication to providing agents with an environment of helpfulness starting their first day and throughout their employment.

View clients' customer support experience as a journey that is delineated by a specific sequence of events.

Willing to go beyond what is expected by clients in order to satisfy their customers' expectations.

Operates according to an Always Aim Positive philosophy when acting as a brand ambassador.
2. Candidate and Applicant Pre-Screening Support
Make your qualification and vetting process more efficient by pre-screening candidates for certain products and/or services with Inbound Pre-Screening Support. Social Security attorneys can pre-screen clients who may qualify for disability benefits; financial and insurance firms can pre-screen potential lending and insurance applicants; medical institutions can pre-screen new patients before they visit a doctor, among other pre-screening processes.
Our agents will train and familiarize themselves with your specific criteria and enter qualified applicants into your system. Only U.S.-based Inbound Customer Care agents can correctly weed out undesirable candidates.
3. Customer Retention to Promote Sustainable Growth
Outsourcing Inbound Customer Care solutions are fantastic ways to boost customer retention. Good customer retention is key to promoting sustainable growth because loyal customers turn into referrals. We provide organizations with teams of Inbound Customer Care agents that are well-equipped to address certain issues. If you're still on the fence about outsourcing a contact center, consider the following statistics:
Customer experience is crucial to being competitive in most industries. Data shows that 74% of consumers are more likely to become return customers based on having a pleasant experience.

Around 90% of consumers prefer an omnichannel customer experience offering seamless channels. To achieve this, brands must connect both offline and online channels.

Eighty-seven percent of customers expect the brands they spend money with to provide proactive customer service. This means that Inbound Customer Care providers must greet them on a first-name basis and know what they need and/or want.

The fact is that a great customer experience helps brands retain nearly 90% of the customers they acquire.

Happy customers translate into a healthy revenue flow. This is why 95% of Inbound Customer Care centers consider customer satisfaction the number one metric.
So, what about negative statistics about poor Inbound Customer Care?
It costs a lot to acquire new customers who actually spend less than existing customers. Industry data suggests that an organization is likely to spend five to 10 times more on customer acquisition than on customer retention.

Over 30% of customers switch to new brands from ones they were once loyal to after a single negative experience. In today's hyperconnected world, keeping loyal customers is a never-ending struggle. Unlike the predigital era, switching brands is as simple as clicking a link on their smartphone.

Poor customer service cost businesses in the United States $1.6 trillion annually in missed income. That means poor customer service is a huge liability that can break the bank and sink a company.
4. Professional Inbound Reservation and Online Booking
Improve your customer experience with fast and cordial reservations and online bookings employing Inbound Customer Care. Professionalism is essential to be successful in the hospitality, transportation, and recreation industries. Potential patrons will take their business elsewhere if they're not able to make reservations quickly and safely. While most consumers make reservations and bookings online, plenty of circumstances require phone support.
Benefits of Inbound Customer Care for setting reservations and bookings include:
Your customers get personalized support 24 hours a day, seven days a week, 365 days a year.

You will diminish barriers between your company and customers making reservations and bookings.

Not only is outsourcing Inbound Customer Care cost-effective but you will increase reservation and booking rates.

Millennial offers Inbound Customer Care for numerous sectors in the hospitality, transportation, and recreation industries.
Selling the Case for Outsourcing U.S.Based Inbound Customer Care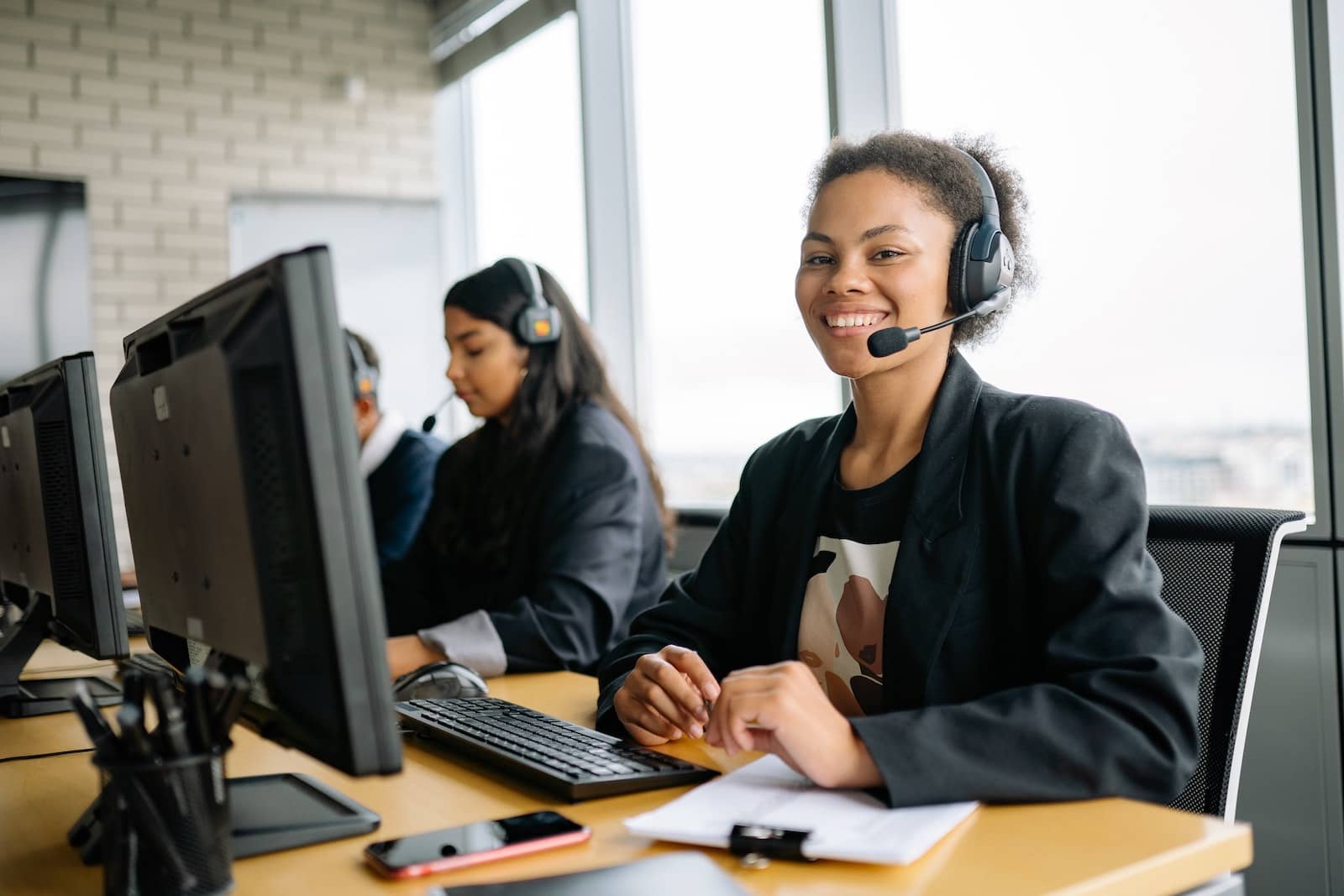 So, you're seriously considering outsourcing Inbound Customer Care but not yet completely sold. That's quite understandable. However, many other organizations in your industry have likely already begun outsourcing a contact center, whether locally or overseas. How many of them are direct competitors? Despite being jumping on the ball slightly behind them, partnering with us will have you outperforming the competition in no time.
Partnering with Millennial affords you the opportunity to visit our office, meet our team, and get a feel for how we'll treat your customers. Reading this article can only do so much in the way of convincing. There is no better time than now to start the process towards an improved ROI. Contact us today to learn more!